Best Places To Meet Transgenders In New Orleans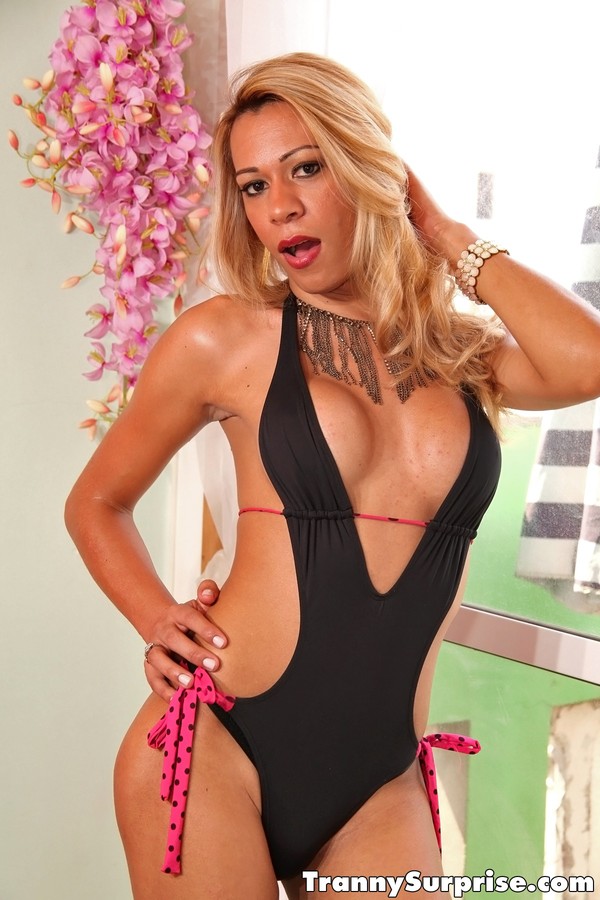 If you are looking for the best places to meet transgenders in New Orleans we have plenty of tips. There is a whole lot of LGBT nightlife in this city which includes many bars that put on live drag shows.
While they are not exactly local trans hot spots every day of the week you never know when they might become one. With that said we are also well aware that not everyone who wants to meet New Orleans transgenders wants to watch a live drag show or spend their time at an LGBT bar.
If that sounds like you don't worry, we have more to offer you then just that. There is a really awesome and discreet t4m online dating site that is thriving all across America and the world. There are plenty of sexy ladyboys near you in Louisiana and all over the South that use it to set up ts dates when they want to get out there and mingle.
That will allow you to meet single transexuals in your area in a very discreet manner and it can also save you a ton of time when doing so. Butt4m online dating is our grand finale of this post, we want to list some brick and mortar spots first just in case any of you are ready to head out the door right now.
Potential Trans Bars In New Orleans
Notice that we said potential not always guaranteed, but some of the best bars to meet trans in New Orleans are:
We only say potential so you remember that these are often LGBT bars so you never really know. With that said if you visit on the right nights you might have a better shot of finding more trannies near you.
Double Play has their great Queens of Daphine show that is a can't miss. At Bourbon Pub you will find the drag shows upstairs and they are pretty frequent. Visit Golden Lantern on Thursday or weekend nights at 10pm to search for local shemales plus they also have a 5pm live drag show on Sundays.
At Oz you will find Monday drag karaoke which can be one of the better trans hot spots in New Orleans, or visit on Saturday and Sunday for their drag dingo. The Country Club has a Saturday drag brunch.
You should take the links here and see if they mention any special drag or ts centric events coming up. If you visit on the right night there might be many Louisiana transgenders inside, on the wrong night you might be out of luck.
Another time to visit is go when Ru Paul's Drag Race is on TV as many LGBT bars all over Marigny will have live viewing parties during the show. That will often mean more of the trans in your area will be in attendance and will be wanting to party afterwards.
If you prefer to travel outside your home town to keep things discreet we have also covered where to meet single ts girls in Houston, Baton Rouge, Jackson, and Atlanta before. Or just keep reading as our next section is like discreet speed dating with ts so you don't need to waste so much gas.
Meet Transgenders Online
Look, we get it, many of you don't want to go to an LGBT bar all night or watch a live drag show. Being interested in transgender dating or hook ups doesn't mean you want to go to go out to gay bars to try and track them down.
Plus we also know not everyone wants to be seen in a place like that either. The world is definitely becoming a lot more progressive but there are still plenty of ignorant fools around who could cause a stir. Luckily that doesn't need to bother you, all you need to do is log on to MyLadyboyDate, the largest t4m online dating site in your area and the world.
This ts dating site is trending upwards faster than just about anything, there are many transgenders in New Orleans using it, hundreds more around Louisiana, and thousands spread across the South. This is like local ts speed dating, no long hours at an LGBT bar crossing your fingers that a sexy shemale walks in that is single and ready to make something happen.
Save yourself some time, effort, and awkward moments by checking out MyLadyboyDate and then you can start sending out messages whenever you are ready. Some may be curious about the t4m section of Craigslist, well 10 years ago that was a place to look but these days you have to be really careful of all the scammers, transexual escorts, ladyboy massage services or cops.
You probably don't want to get caught up in any of that as it could end pretty badly. Now you know about the best places to meet transgenders in New Orleans for ts dating or hook ups, good luck on your search!