Best Places To Meet Transgenders In San Francisco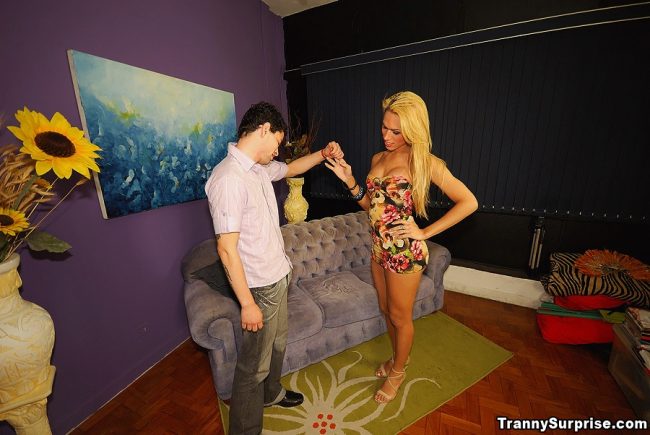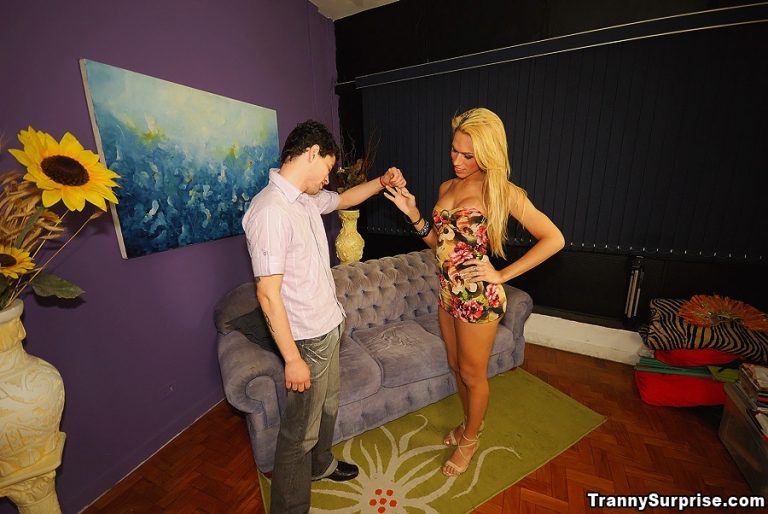 The best places to meet transgenders in San Francisco include some of the best trans hot spots in America. This shouldn't be a surprise to anyone, this city has long been known to be up there for most liberal, progressive, and LGBT friendly you will find anywhere in the world.
It started out with the many gay bars on Polk Street, today much of the LGBT nightlife can be found in the thriving Castro District. If you are looking to meet transgenders in San Francisco either of those spots should be your first stop.
We have a lengthy list of LGBT friendly bars, many of which put on special local ts events or have regular live drag shows. That is the good news, the bad news is that even though this city sort of sets the bar when it comes to the LGBT movement ts girls are still the major minority.
On a good night you might see anywhere from five to ten shemales near you out partying. Other nights you might not come across any at all, but all you can do is put yourself in the best places and hope for the best. We will also be telling you about a great ladyboy dating site that is very popular in this city and all over California, but that will come after we list the best ts pick up bars in your area.
Lots of people have been searching for trans strip clubs here and in other cities, and you actually do have some options. There are also people searching for ts escorts and massage, but we don't really feel comfortable getting too deep into those topics.
LGBT Bars & Drag Shows
If you are looking for the best LGBT friendly bars in San Francisco with live drag shows we have a healthy list for you to choose from here. As we mentioned at the top the biggest LGBT nightlife hot spots are going to be in the Castro District and on Polk Street.
You can have really good success just hanging out in these areas with your eyes open and hoping to spot some sexy San Francisco transgenders going into a bar or club. But if you wanted some specific venues to visit you should try:
We suggest you take the links given before you visit. Try to find a bar or two that are having a scheduled drag show or local trans event on your night out. Scheduling properly will you give the best chance of coming across many hot transsexuals near you when partying. The Stud and Q Bar used to be great spots to pick up a hot SF shemale but unfortunately they closed down.
If you wanted to watch a sexy transgender strip show in San Francisco then you should head to Diva's on Thursday nights. If you want to head outside of town you can find more ts nightlife in Oakland, Portland or Sacramento.
There will also be many parties going on during Pride in June that will give you plenty more options to find hot t girls.
Meeting San Francisco Transgenders Online
There are various ways to meet San Francisco transgenders online. Most probably know about the t4m section of Craigslist, but that is often filled with transsexual escorts in your area. We assume most of our readers aren't interested in an unsatisfying hook up with a prostitute, but if you are search there or do a quick Google search for transgender escorts in San Francisco or ladyboy massage and more options will probably pop up.
We are not here to promote prostitution so won't be linking to any known local ts escort services. But we also aren't judging, and maybe some guys came to this page with that in mind.
With how easy it is to hit up MyLadyboyDate and start chatting with sexy trans near you in this city, around California, all over the US, and across the world we don't see the point in the escorts. There are more than enough hot ts girls in San Francisco looking for dating, casual hook ups, or to find a life partner.
Online dating will allow you to find the right transgender that is looking for the same things as you are. You can chat with them until you know that you found your perfect match and then meet, or you can try to meet and hook up as quick as possible. With how many are trans dating on MyLadyboyDate it won't be a problem at all.
Looking for ts girls online offers a lot in terms of value. First off it is so much quicker and more efficient. No walking around the Castro District for hours hoping to find one hot ts to try and hook up with, and no hopping from bar to bar scoping out the scene.
You will chat with more trans in your area in the first hour on the site then you are likely to see in weeks of trolling pick up bars. Secondly, it allows for added discretion. Even in an open minded city like this not all guys are ready to go out to an LGBT bar or drag show and be scene by the world.
Online dating allows for so much discretion, no one will know but you and the sexy ts girl that you are chatting with. Then you can set up a private meet, or if you feel comfortable go out for a night of dinner and drinks. All the possibilities are open for you.
Now you know about the best places to meet transgenders in San Francisco for ts dating or hook ups, lets see if you can make them work for you.