Best Places To Meet Transgenders In Oakland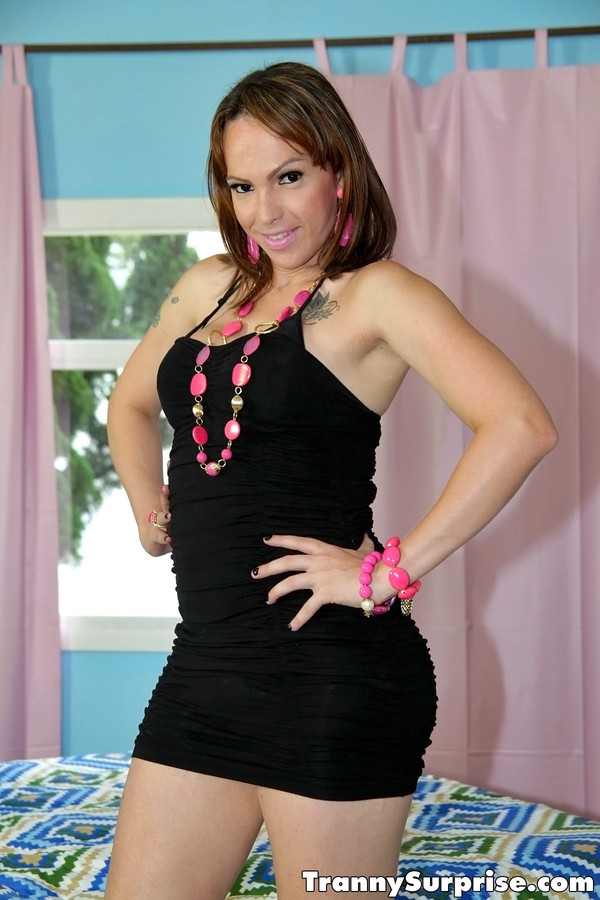 If you came here for information on the best places to meet transgenders in Oakland then welcome to our post. We aren't going to claim the East Bay is loaded with trans hot spots like San Francisco, but you do have some solid options.
With that said we all know that ts girls still make up a tiny minority of the population and while we do have some places to tell you about they aren't really full on transgender bars in Oakland. Generally they are LGBT bars where shemales might hang out from time to time or places that put on live drag shows.
While they may be the best places you still never really know who you will find inside when you visit. If you are lucky there could be a dozen sexy ladyboys near you that are single and ready to mingle.
Or more often the only ts you might see could be a drag performer who never talks to people in the crowd before or after the show. Life is like a box of chocolate and all.
But don't worry guys, we also will be telling you about a great t4m online dating site to help you meet trans all over California, the West, and even the world. It is kind of like speed ts dating, but we will get more into that later.
We should point out that these local trans bars are still open long term as of our last update. That doesn't mean we guarantee they will be a good place to meet shemales in your area today, we all know the current world situation will make that more difficult.
Potential Trans Bars In Oakland
We already gave our disclaimer on why we put that potential word in there, but if you want to visit some of the best trans bars in Oakland head to:
White Horse Inn has Wednesday drag shows and you can find a drag cabaret at Club 21 on weekends. Club 1220 is in Walnut Creek and Townhouse Lounge is where you can meet TS in Vallejo. Port Bar is likely to be best on Sundays when they have their cabaret shows.
Even somewhere like The Alice Collective is beginning to have weekly drag shows, though we didn't want to include it in the local shemale pick up spot list.
Que Rico is a recent addition to this post and they have drag events many nights of the week. Tuesday, Friday and Saturday being good nights to visit to find hot ladyboys in your area in particular plus they host regular drag brunches on Sunday.
We want to say it again, just because we are calling these the Oakland trans hot spots we aren't to the point where these are bars where only trans and people who want to date or hook up with ts go. There might be some in the crowd, or their might not.
To try and visit on the right night take those links and see if they have any special drag or trans events going on. Or head out when Ru Paul's Drag Race is airing a new episode as there will likely be a viewing party, and this can work at any gay bars around East Bay.
If you aren't really looking to go out to LGBT bars close to home we also covered the ladyboy nightlife in Portland, Fresno and Los Angeles if you are up for a drive. But if you were just thinking about that because you want to stay discreet save that gas money and instead read our next section.
Meeting Transgenders Online
Quite a few of you reading this have no interest in going out to an LGBT bar or to watch a live drag show. We know, just because you have an interest in meeting or dating ts girls near you it doesn't mean you are that into the whole scene.
Even those who are will still probably want to progress a little quicker than you can at the above listed spots. Who has the time it will take to go to an LGBT bar over and over until you walk into a ts hot spot?
If none show up then it was just a totally wasted night. If you want a more efficient and discreet way to meet shemales in your area check out MyLadyboyDate, the largest transgender dating site on the planet.
You can use it to meet transgenders in Oakland online, or meet them from all over the East Bay or the world. Ts dating is really growing across the US at a rapid rate and more local trans are signing up all the time.
We aren't going to claim there are thousands in this city or anything, but it is undeniable that you will find more here than anywhere else. As the site continues to grow it will only get bigger and better.
For those who want to discreetly meet transgenders MyLadyboyDate offers speed dating that just can't be matched, plus you can keep it all your little secret. We feel we should also share a word of warning.
The t4m section of Craigslist is now filled with trans escorts and ladyboy massage services near you along with scammers and law enforcement. You need to be very careful if you try there, and it is probably best to be avoided at this point. A decade ago it was no problem, these days it is the bottom of the barrel as far as ts dating is concerned.
OK then, now you know about the best places to meet transgenders in Oakland and can do whatever you wish with the information.