Best Places To Meet Transgenders In Sacramento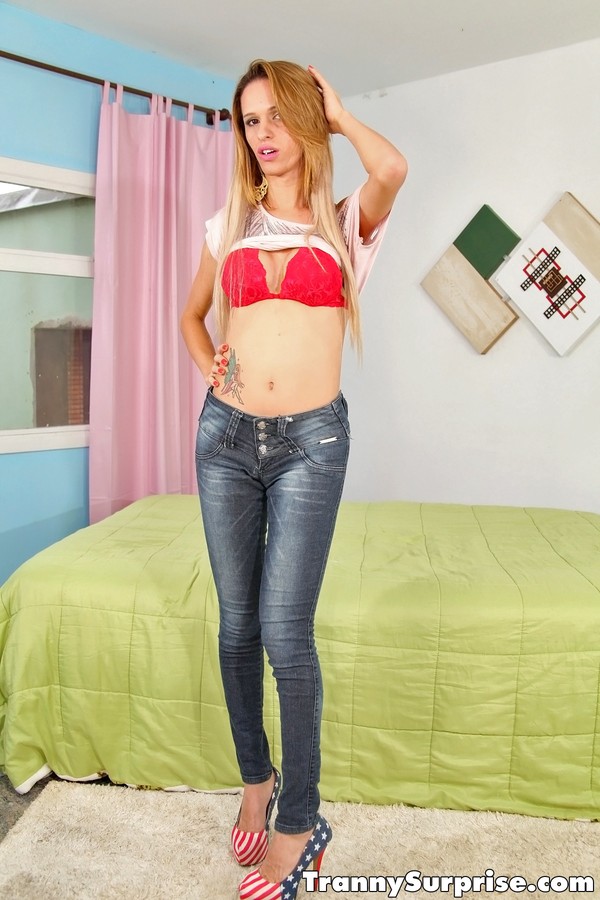 In just a few minutes you will have read this post and know about all of the best places to meet transgenders in Sacramento. While we are not going to claim there are numerous trans hot spots near you there are some venues you can go to start your search.
With that said you are generally dealing with LGBT clubs or bars where ladyboys will be a small percentage of the population inside, if any are there at all. Or you might be going to a restaurant on a night where they put on a drag show in hopes of hitting on a performer or finding other sexy ts girls in your area of the crowd watching.
What we are trying to get at is that while these are places to meet Sacramento transgenders they may not be exactly what you are hoping for. It would be a lot easier if there were specific trans bars where only they and those who want to date them go, but there aren't too many only ts bars in America currently.
Hopefully as we continue to progress forward that changes over time, but we aren't there yet. However you don't need to fret, we also will be informing you about a great and discreet t4m online dating site that is loaded with single transsexuals all over California, this country, and the world.
So you do have some options, but let's start with the venues first and then get to the ts dating online. We should point out that these local trans bars are still open long term as of our last update. That doesn't mean we guarantee they will be a good place to meet shemales near you today, we all know the current world situation will make that more difficult.
Potential Trans Bars In Sacramento
We already gave our disclaimer before so that you understand why we said potential, but if you want to go to some of the best bars to meet trans in Sacramento head to:
As you can see the bars along K Street would be the best tranny hot spot in the city, but since these are not exactly trans bars 24/7 we will fill you in on the best nights to head to each place. Badlands has a great Friday drag show and at Faces there is a Latin drag show on Tuesday's which can be one of the best trans hot spots in Sacramento.
Capitol Garage has a dinner and drag show on Saturday nights while Mango's has a Thursday night drag queen bingo. Capitol and Mango are not going to be great outside of those days, the others are better spots to meet local ts girls in your area outside of peak hours. Unfortunately we deleted Sidetrax because it closed as it used to have a great Sunday Showcase that was always a solid place to find ladyboys near you.
Head to the links we gave to see if any of the above listed clubs or bars are planning any upcoming drag or transgender events and obviously go on those nights if so. Or you can head to any of these bars or any LGBT bar around the city whenever Ru Paul's Drag Race is on TV and there will likely be a viewing party with some shemales in attendance.
If you prefer to try and do this outside of your home town we have also covered the ts nightlife in San Francisco, San Jose, and Oakland before. But if you are considering taking a drive so that others won't know you don't need to do that, just use the ts dating site in our next section.
Meeting Transgenders Online
By now many of you are probably debating whether you want to go watch a drag show or hang out at an LGBT bar. Look, we totally get it, just because you want to date a transgender it doesn't mean you are down with that whole scene.
And even if you are, who has time to sit around at a place that isn't even really a Sacramento trans hot spot waiting for that one perfect opportunity? A sexy ladyboy who is single might come in alone and be ready to mingle, or that might not happen for weeks.
We don't all have that type of time to kill, and we don't all want to be seen trolling LGBT bars. Luckily there is another way, MyLadyboyDate.
This is by far the biggest, best, and most discreet t4m online dating site in California or anywhere in the world. You will be shocked at how many local ts users there are on it, and they all only sign up if they want to meet, date, and maybe hook up with new people.
Since there really aren't any trans hot spots in Sacramento the trans dating site MyLadyboyDate is the best resource you will use. It is like shemale speed dating, plus it is so discreet that nobody else will ever find out unless you choose to tell them.
We want to mention that in the past some of you may have tried the t4m section of Craigslist, well we have to recommend against it as over the past few years it has been overtaken by trans escorts in your area as well as ladyboy massage, cops, and scammers. Not the types of people you want to get involved with when ts dating is the goal.
Now that you know of the best places to meet transgenders in Sacramento you can begin to make this happen whenever you are ready.