2023's Best Places To Meet Providence Transgenders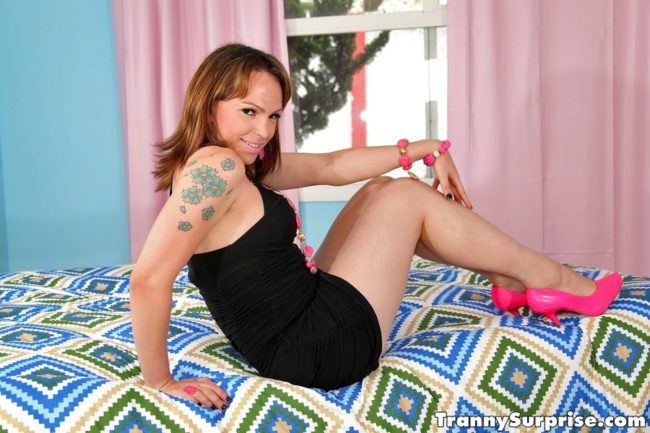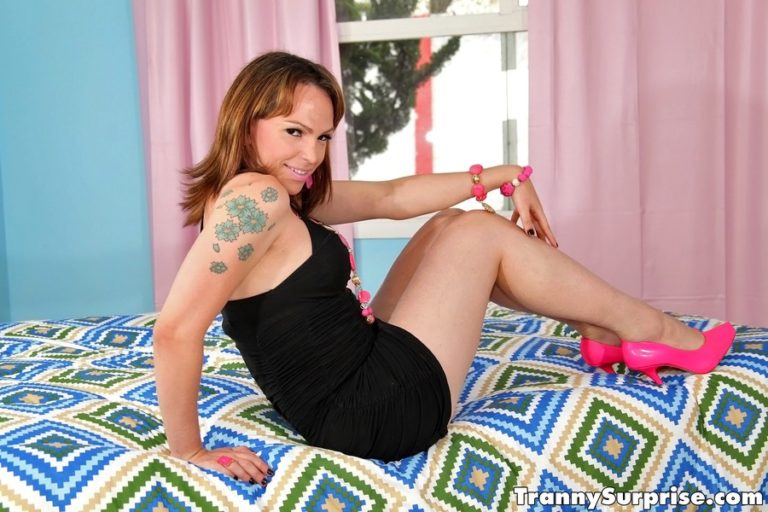 The best places to meet transgenders in Providence will usually be at certain bars or nightclubs that have drag shows or other related events going on. You probably have already noticed that you don't see too many local ts out and about in your day to day life, but we bet you probably see more than you used to.
When it comes to trying to meet up with Providence trans women the bars near you we are about to list will be your best option currently, though in truth they are often going to be LGBTQ bars or clubs, not bars full of ts and the people who are looking to meet them.
Since they may not be a perfect option we will also be filling you in on the best t4m dating site on the planet which works great when trying to meet trans in your area. Since we get a lot of searches for some more adult topics like trans strip clubs, escorts, brothels and ladyboy massage spas we will even be discussing some brief health and safety tips for dealing with any of the above but we won't be sharing any specific locations or info on how to find them.
You should also expect to find a ts bar map to help you figure out which venue is closest to you right now. By the way, whether you got here by searching for Providence transsexuals, ladyboys, shemales, ts-girls, or any other slang those are all referring to the same type of people and since most prefer to be referred to as trans or transgenders we will respect their wishes and generally use that terminology.
Best Trans Bars In Providence
Here is a list of the best Providence trans bars and nightclubs:
Dark Lady – 19 Snow St
Mira Bar – 15 Elbow St
Ego – 73 Richmond St
Providence Eagle – 124 Snow St
Alley Cat – 17 Snow St
Stable – 125 Washington St
Freeplay – 182 Pine St
That TS bar map should really help you figure out where to go. We always like to throw in the disclaimer that the above are mostly LGBTQ bars and nightclubs, or other venues that have drag shows. While you do have more options than you would have a decade ago don't expect these to be pick up bars full of trans women and the guys who want to attempt to hook up with them.
You might be able to meet a drag queen performer, there could be some other ts in the crowd enjoying the night, or you might end up not finding anyone new to talk to and if that is the case the upcoming online dating section will be your best chance to make anything happen soon.
We have also covered the ts nightlife in Boston, DC, New York and Philadelphia if you want to travel a bit before you try this, or if you worry about being discreet we have a better way coming up in a second.
The Dark Lady
You can try to meet local trans women at The Dark Lady from 9pm to 1am Sunday through Thursday and from 2pm to 2am on Friday or Saturday. They have Saturday night dance parties hosted by trans and trans DJ's along with other fun events like karaoke and Ru Paul's Drag Race viewing parties.
Mira Bar
Mira Bar is considered to be one of the oldest LGBTQ bars in Rhode Island or anywhere in the country as it opened up over 75 years ago. They have hosted a variety of events you might be interested in like the Drag Gauntlet plus their recurring drag shows, karaoke, and other fun things and you can visit them from 3pm to 1am Monday through Thursday, until 2am on Friday, 2pm to 2am on Saturday and from 1pm to 1am on Sunday.
Ego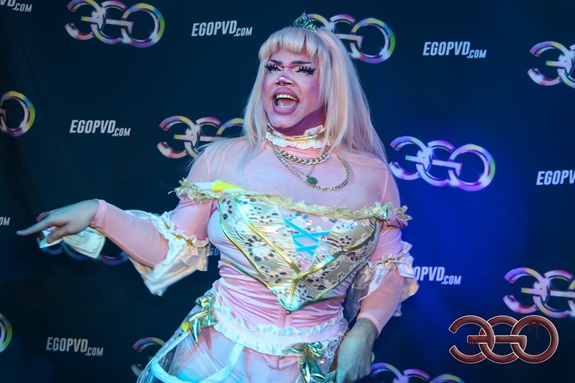 Ego opened in 2013 and this popular LGBTQ club is a great place to party from 10pm to 1am on Thursday and Sunday or until 3am on weekend nights but they are closed Monday through Wednesday. Expect to find a wide variety of drag or ts related events, drag dancers, and hopefully some hot transsexuals in the crowd to try and hook up with.
Providence Eagle
Some of the best times to meet trans women near you will be on the first Monday or third Thursday of each month when Providence Eagle puts on their local transgender nights. Outside of those times this bar mostly caters to gay men, but if you visit on their trans nights you will have as good of a shot as making this happen as you ever will.
Alley Cat
Alley Cat is a popular LGBTQ bar that is open from 7pm to 1am Monday through Thursday and from 4pm to 3am Friday through Sunday. They put on a variety of drag shows and trivia making it a good place to try and meet ts in your area.
Stable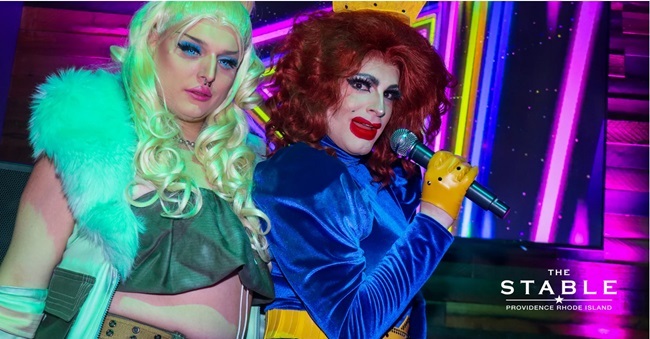 You can try to meet Providence trans women from 12pm to 1am Sunday through Thursday and until 2am on weekend nights at Stable. They put on a wide variety of unique drag shows and other ts related events like drag Bingo all throughout the week so you really never know who will be partying there when you head over.
Freeplay
Freeplay is really only on this list because they have infrequent drag shows, but this is not even an LGBTQ bar it is an arcade bar so visiting in hopes of always expecting to find local transgenders won't go well. Because there are not a lot of options in town we are including them, but you really should try and follow their scheduled events, or just show up with your fingers crossed.
With all that said the doors are open from 7pm to 1am on Sunday and Monday, 5pm to 1am Tuesday through Thursday, and from 5pm to 2am on Friday and Saturday.
Local T4M Online Dating
If you want to meet trans in your area of Providence online use MyTransgenderDate which was established all the way back in 2013 and currently it is the biggest and best trans dating site on the planet with over 125,000 users worldwide.
While society is becoming more open minded by the day not every guy wants to go out and party in the local ts bar scene. Some might be worried that friends or family might somehow see them there or maybe you bump into some co-workers that could lead to problems at the work place.
Plenty of others might just not like the pick up bar and nightclub scene and would prefer to meet people online no matter if they are transsexuals, girls, or guys. That is very common these days, most relationships start through some form of online dating.
Nothing will make it easier and more discreet for you to contact a lot of Providence transgenders in a very short amount of time than using MyTransgenderDate. Even in some fertile hunting grounds like the top ts bars near you it isn't likely that you are going to meet more than a handful of trans on a given night, heck even that is pushing it.
But the speed that t4m online dating offers will help you to contact hundreds in a matter of hours. Then you can chat with them, maybe have a video call and when you find the one you like you can go ahead and meet up.
No matter if you are looking for serious ts dating, a life partner, or just casual dating and hooking up there will probably be someone for you on MyTransgenderDate. Even better, the site is run by a group of trans women and they put a ton of effort into keeping it a safe space for the entire community.
If you are looking for the best places to meet trans in your area the answers are the bars and nightclubs we just listed and this site, hopefully you can make the most of them.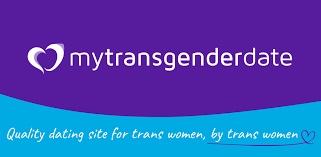 TS Strip Clubs, Escorts & Sex Massage
We get tons of searches on our site for Providence trans strip clubs, escorts and sex massage spas but we have to admit they are not really in our wheelhouse. We have no problems with anyone who wants to hire a trans prostitute near you or visit a sex massage spa with ladyboys working, have your fun however you want to.
For legal reasons we don't really want to get deeply involved with promoting any kind of prostitution, shemale or otherwise. Our only words of advice would be to proceed with caution, don't believe everything you read online and always wear a condom with a trans escort or when paying for sex at a local ts brothel or sex massage spa with ladyboys just as you should with any prostitute or sex worker.
At this time we do not know of any transgender strip clubs in Providence but if any open up or if we hear about any ts stripper nights at other gentleman's clubs around the city we will be sure to update you.
Other Links & Resources
Now we briefly want to share a few transgender and other LGBQ links and resources:
Many chances to to party with hot t girls should also present themselves around the Pride Parade each June.
This may not be what a lot of you are looking for but we did think we should at least mention that the RI Playground swingers club has sex parties with trans called Fusion Fridays. They don't take place every week, but when they do they could be another good place to look and that link has their upcoming events list.
Enjoy Meeting Providence Transgenders
At this point you have been fully filled in on how and where to meet Providence transgenders in your area. The top ts bars and nightclubs with frequent drag shows or other related events were broken down in full detail.
You learned about the best t4m online dating site in the world MyTransgenderDate which can work well here and has over 125,000 members around the globe. Whether you came here in search of ladyboys near you, shemales, transsexuals, ts-girls, or any other term you now should be fully prepared to make your next move.
We really hope you enjoy meeting transgenders in Providence at the bars, nightclubs, or through the dating site!