Best Places To Meet Transgenders In Virginia Beach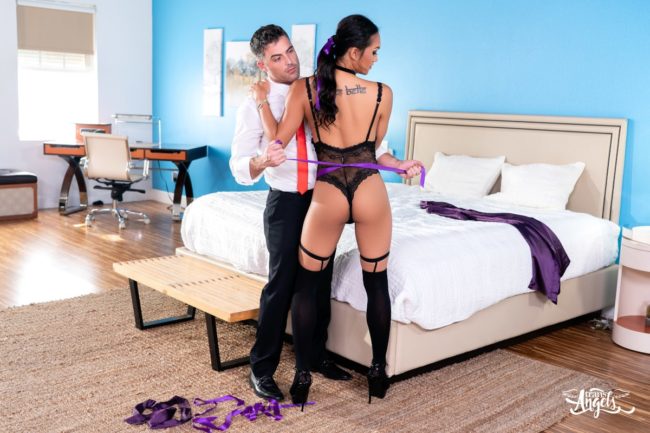 When it comes to listing the best places to meet transgenders in Virginia Beach you have more options here than many cities around the country. With that said we are cheating a bit because we are also counting potential local TS bars in Norfolk and Richmond since both aren't too far away.
When you add all three up there is a decent amount of LGBT nightlife in the area but you can never really be sure who else will be out partying on the night you go out. If you are really lucky you may head there when the whole bar is filled with sexy and single ladyboys near you, however more often than not this will take time and patience.
If you put in the time and effort then meeting Virginia Beach transgenders will be possible. We will be listing some trans bars, LGBT bars that have drag shows, and will also help you meet sexy ts girls in your area online as well.
Potential Virginia Beach Trans Bars
Notice we say potential, because these aren't exactly Virginia Beach trans bars, more like LGBT bars and places where live drag shows go down:
Rainbow Cactus Company is going to be your best option for meeting ts in Virginia Beach, particularly on nights they have live drag shows which include Wednesday, Friday and Sunday. You can also go to the Sunday drag brunch at Croc's 19th Street Bistro.
37th & Zen will be your best option for partying with local transgenders in Norfolk at their drag shows, this is the former Hershee Bar which was very popular. Godfrey's and Babe's of Carytown are good spots to find Richmond ladyboys.
Godfrey's puts on drag brunches on Saturdays and Sundays starting at 11am and 2pm. They also have transsexual performances on Wednesday and Friday nights. Mermaid Winery also has  a drag brunch from time to time but it isn't a weekly thing.
If you don't mind traveling a little ways for more options we have also written about the TS scene in Washington DC, Baltimore, and Raleigh. We want to say it one more time, these aren't all specifically going to be trans bars in your area, but if you are hoping to meet trans near you out after dark those would be where you should start your search.
Meet Virginia Beach Trans Online
We assume that quite a few of you reading this have little to no interest in going to a LGBT pick up bar or trying chat up a drag queen after they perform. That seen is for some, but not for all.
Luckily in this internet era we live in you have another option. The faster and more discrete way will be to use transgender online dating sites in Virginia Beach, but one is much better than the rest when it comes to ts dating.
MyLadyboyDate is the biggest t4m dating network in the world and there are tens of thousands of trans users. You can send out messages from your home without anyone else ever knowing.
No spending long hours in the LGBT nightlife, no going to see live drag shows that may be a lot of fun or might be a totally awkward experience. The speed and discretion that meeting hot Virginia Beach transgenders online on MyLadyboyDate offers is going to be the perfect option for many out there.
It will give you the best chance to find the right one for you as it pretty much is ts speed dating. Some may just want to hook up with a shemale for a quick fling, others will be looking for something a lot more serious.
Picking up whichever ladyboy happens to show up to an LGBT bar on your night doesn't really give you many options, you just sort of settle for any ts girls in your area you might see. However with the volume of contacts you can make when ts dating online it really makes it easier and so much more discreet.
Be very careful on the local t4m section of Craigslist these days. Not only are there many trans escorts and ladyboy massage services, but also lots of cops and scammers.
Now you know of the best places to meet transgenders in Virginia Beach, Norfolk, or Richmond and it is time for you to check them out.