Best Places To Meet Ladyboys In Chiang Mai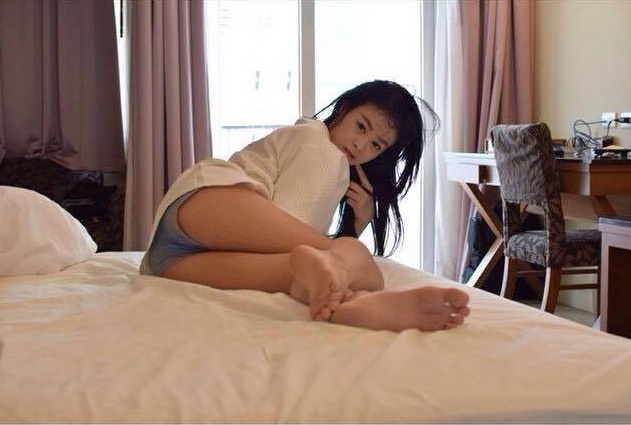 The best places to meet ladyboys in Chiang Mai may not be quite as good as other places in Thailand, but those are some pretty high standards to live up to. This may barely crack the top 5 for trans hot spots in this country, but it is probably still in the top 20 worldwide.
Bangkok, Pattaya, and even Phuket may be more known for their flashy nightlife and great sexpat opportunities. This town seems to be more popular with those who are looking to enjoy the great natural beauty that it offers.
But guys still will always want to have fun, and when many travel here they want to try and hook up with Chiang Mai ladyboys. There are some Go Go's where they work, some who offer sexy ts massage, and some shemale street workers on top of that.
This city might be a little better for trying to meet transsexuals who aren't sex workers though. We will be telling you about the best dating site in the world when it comes to meeting ladyboys near you online and it has quite a few to offer here.
A whole lot of searches for trans strip clubs in your area have been taking place on our site over the past year or two. Unfortunately we do not know of any currently but if that changes we will update you.
Remember that when searching for transgenders online in Thailand the local slang is kathoey or katoey.
Ladyboy Go Go's In Chiang Mai
There really aren't any full on ladyboy Go Go's in Chiang Mai like you find in other cities in Thailand. Instead there might be a couple trans working at a Go Go or a few beer bars but they aren't full on ladyboy bars.
The bars work the same as in the other cities, if you find one you like you need to pay a barfine to allow them to leave the bar. Then they will also expect you to pay the shemale a fee to go back to your hotel and have your fun.
While we are on the subject of hotels pretty much all hotels in Chiang Mai are ladyboy friendly. Just be discreet when you walk through the lobby and don't make a scene and no one is going to stop you from doing what you want to do.
Some may be wondering why we are starting this post off with the Go Go's, well the simple truth is that these bars are going to be the easiest place to meet trans. Out in your day to day life you are unlikely to come across many shemales, but here you can go and know they will be there every night. We aren't mentioning any direct names, but they will be easy to find.
They aren't the right type for starting a relationship with, but don't worry those are coming soon. Earlier we told you how tranny strip clubs in your area are getting a lot of interest these days, well these Go Go's are the closest thing you are going to find even if they are not an exact match.
Freelance Trans Prostitutes
All around the red light area you should be able to see plenty of Chiang Mai ladyboy street prostitutes walking around after dark. They will likely stare at you, smile, wave, and some may even come up to you.
Pretty much anywhere that you find Go Go's or female prostitutes there will also likely be some trans around. Even at the main prostitute pick up bars. Again they will mostly be filled with girls, but don't be surprised if some ladyboys near you go to party in them also.
Chiang Mai Ladyboy Massage
Everywhere tourists go in Thailand there are going to be spas for massage all around you. In any of the nightlife areas we mentioned above expect to walk past a spa all the time.
Usually they will be staffed by middle aged Thai women, but the closer you get to red light areas the more likely they are to have younger staff and some sexy girls working. And at some of these sexy massage spas in Chiang Mai ladyboys will also be around.
When you are out in the red light areas just always have your eyes peeled and you will find what you are looking for soon enough. Dating apps and ThaiFriendly will also be flooded with local ladyboys offering escorts and hotel massage services.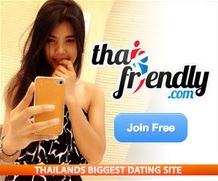 Live Drag Show At Anusarn Night Market
Every night the Anusarn Night Market puts on a live ladyboy drag cabaret show at 9:30pm and 11:00pm. You can see some of the hottest ladyboys in Chiang Mai performing here, and Adam's Apple is another spot with drag shows.
Getting their number to try and hook up with them later won't be easy, but you won't know if it will work out if you don't try.
Dating Chiang Mai Ladyboys
We just talked about a whole bunch of places where you can go to meet Chiang Mai ladyboys. Unfortunately they are pretty much all shemale sex workers in your area and guys who are looking for dating or a life partner aren't likely to find one at them.
Starting a relationship with a Thai bar girl is fool hearty, and it is no different when it comes to transsexual sex workers. There is always the chance that it could work out, but the odds are very low.
It is more likely that they will string you along, milk you for every baht they can, and keep hooking up with other guys and making money from them as well. That is just how things work here, and while it can be hard not to fall in love you need to know that before you start.
But if you are looking for ts dating, a serious relationship, or just a casual hook up with a genuine ladyboy in Chiang Mai that isn't after your money MyLadyboyDate is the best site you can use. It is the largest transgender dating network on the planet and of course is extremely popular in Thailand.
There were close to a hundred local trans users in this city at last check, and thousands across the country. Using MyLadyboyDate will give guys who are looking for the best places to meet ladyboys in Chiang Mai the greatest chance for success with finding something meaningful.