Is It Hard To Find Ladyboys (Waria) in Jakarta?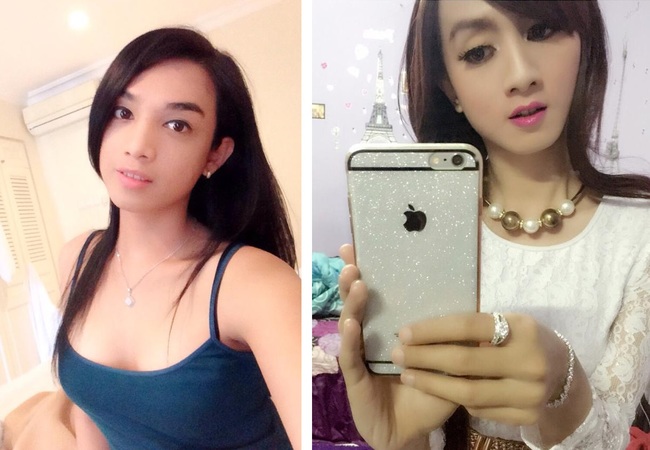 The best places to meet ladyboys in Jakarta are a lot harder to pin down than many major cities in Southeast Asia. Lots of travelers will come here after experiencing the thriving trans scene in Bangkok and wonder where all the shemales are.
Well this city is different for a wide variety of reasons. The first is that there really isn't one major tourist or red light district here. One of the reasons it is so easy to find ts in Bangkok is that there are two huge red light districts a mile apart, so the trans can just hang out between them.
But finding Jakarta ladyboys doesn't work like that, with no major touristy red light area there aren't any trans hot spots that most travelers frequent. Indonesia is also a Muslim country and is far more conservative than Thailand.
You will notice many Thai girls walking around in super short shorts and skimpy clothes, where as Indonesian women are often wearing hijabs and not showing any skin at all. This country is not near as open minded when it comes to the LGBT community, but as time goes on that should change.
We can tell you of a few red light areas to meet some ladyboy prostitutes in Jakarta, but they will not be the focus of this post. Instead you will need to move your attention towards t4m online dating and we have a great resource for that to tell you about in a bit.
But since this post is titled 'best places' we should get the brick and mortar trans hot spots out of the way first. In case you will also be visiting Bandung that trans nightlife guide has you covered, even if the scene is very limited.
Limited Prostitution Scene
Most of the prostitution in Indonesia is done at massage parlors, and in this city there are also some sex clubs which are a combination of strip club, karaoke bar, massage spa, and brothel. Well none of these sex clubs employ ladyboys, and many of them are spread out so you don't get a lot of street prostitution nearby.
However if you were looking for Jakarta ladyboy prostitutes there are a couple of places you can go. Neither of these hooker hot spots are the safest areas of the city by any means so try to keep an open eye when here.
Another easy way to meet trans sex workers is to look for Jakarta ladyboy escort services on dating apps. Dating apps should have quite a few of them. When looking for Jakarta escort services the word waria is what you need to be on the look out for. Waria is the word for transsexuals in the local language, so you won't see them putting ladyboy in their profile, it will say something like 'waria escort' or 'waria massage.'
Dating Jakarta Ladyboys
Unfortunately none of the above advice is going to help anyone out who is looking for Jakarta ladyboy dating. The apps are flooded with escort services or ladyboy massage, not with the type you would want to date, and of course the street prostitutes are the same.
So how do you meet transsexuals that aren't sex workers? The LGBT nightlife scene in this city is very limited, and unfortunately the Apollo Club closed a few years ago. It does appear to have re-opened and now throws some parties and events but it does not seem to be a nightly venue these days.
This used to be a great place to go see live drag shows in Jakarta, but now it is a little more hit and miss. A new LGBT club will surely take its place, but no one knows when or where.
Now your best chance to meet good ladyboys for t4m dating would be to use MyLadyboyDate. It is the world's largest transgender dating site, and while it doesn't have a huge user base in Indonesia at the moment it is certainly growing.
As the trans movement strengthens worldwide there will be more and more coming out of the closet no doubt. There are currently tens of thousands of active trans on MyLadyboyDate, and we expect that number to reach six figures in the next few years.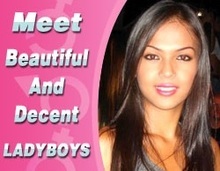 It Will Take Hard Work & Luck
We are not going to lie to you, this is not a city or country with a major transgender scene at the moment. Shemales are out there, but they are few and far between.
On top of that things are much more conservative here and the few ts girls around are going to be less likely to show the world their true self. While Jakarta may not have a big LGBT nightlife scene you may want to read our post on ladyboys in Bali, there are many more nightclubs to visit there where they hang out.
The best places to meet ladyboys in Jakarta do not offer much, ts online dating will be your best resource and don't forget to look for the word waria.