Best Places To Meet Transgenders In Ukraine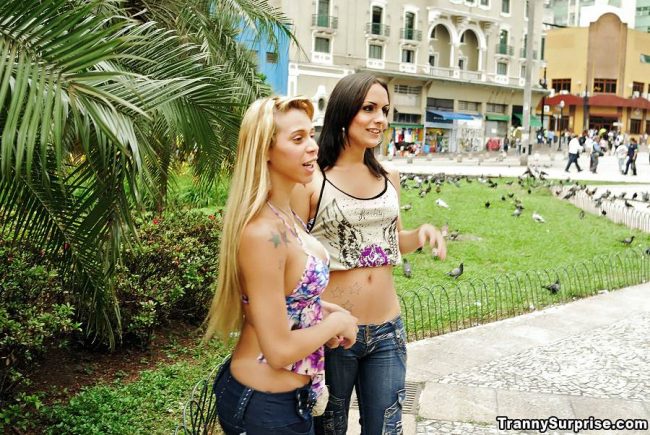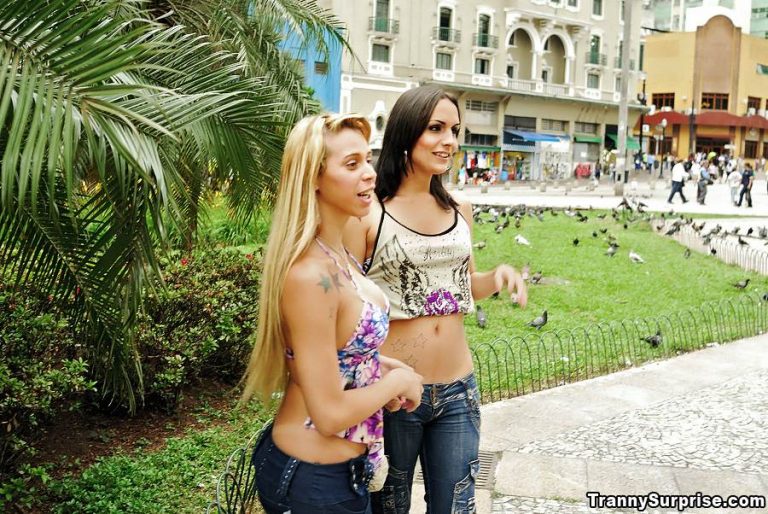 The best places to meet transgenders in Ukraine do not have very much to offer. As most know this is not a very liberal area of the world when it comes to the LGBT scene at all, so many people remain in the closet afraid to come out. Things may not be quite as bad here as you find in Russia, but it is pretty close.
No one should be blamed for not wanting to come out when living here, if you were a transgender in Ukraine what would you do? Not only because some people may not accept you for who you really are, but also because of safety concerns that are real.
The LGBT movement has been making a lot of progress lately, we are all hoping that this country will finally start to catch up at some point. There are some LGBT bars in Kiev, Kharkov, and Odessa but your options are going to be very limited.
You can find a few live drag shows, maybe some sexy ts girls near you to watch, but that is no certainty. Luckily the internet does help you try and meet trans more discreetly, and we will be telling you about the best shemale online dating network you will find anywhere.
There have also been quite a few searches for trans strip clubs around Ukraine but we are not aware of any at the moment. Rest assured that if some open up this post will have the info added.
However before we start with the meat of this post we thought a short safety warning was necessary.
Be Low Key In LGBT Nightlife
If you are looking for transgenders in Ukraine you really need to be low key and try not to draw attention to yourself. If you head to an LGBT pick up bar or are lucky enough to find a place where many trans hang out then enjoy yourself but do so discreetly.
When entering or exiting the club do it with a purpose, do not waste time standing around out front. There are many bigots around, and violence at LGBT bars is not unheard of.
If you are trying to meet a Ukrainian transgender online also take some extra precautions. Video call with them before you meet so you know they are real and then set up the first meet in a safe place.
A hotel or apartment with lots of security would be best. A public place with many people around would also be good for your first ts date. Be discreet, and do not be too trusting.
This is not the same as trying to pick up Finland trans in Helsinki where the LGBT nightlife easily mixes in with the rest.
Meeting Transgenders In Kiev
Like in most countries around the world the capital of Ukraine will give you the best chance to meet transgenders. Kiev is the biggest city, the most open minded, and if you are going to hook up with a hot trans this is likely where you will do it.
We have a nice list of a handful of LGBT bars and nightclubs, some are known to put on the best live drag shows in Kiev. Any time a drag queen performance is going on would be a great time for you to visit, not only to watch the hot Ukrainian shemale performers, but also to try to pick them up or in hopes that more ts girls are in the crowd to watch.
Some nights these bars and clubs may only be filled with a bunch of gay guys or lesbians. If you get lucky you will visit when there are many Kiev transgenders near you:
Try and talk with the people in attendance and see if they know of any underground LGBT parties going on. Also check the above links to see if there are any upcoming transgender events or drag shows scheduled at these trans friendly bars in Kiev. For instance the best nights to visit Lift and party with hot ts will be Tuesday and Thursday.
We had to remove AndyBar and Pomada Club from the above list because we heard they both closed down. Yet another blow to those who want to meet ladyboys for dating in Kiev.
Odessa & Kharkov
While your best chance to party with Ukrainian transgenders will be in Kiev both Odessa and Kharkov do offer some LGBT nightlife. To try to meet transgenders in Odessa you will want to go party at the Libertin Club.
You used to be able to watch a sexy drag queen show in Kharkov at Jam Bar but we heard it has closed. Hobo Club is another spot that is known to be LGBT friendly. How does the ts scene here compare to Warsaw? That link has the answers.
Trans Escort Services
You can find Ukrainian ts escort services online with relative ease, the same as you can in many cities in Europe. Just because there aren't many transvestites out partying it doesn't mean they aren't in the country.
We don't really like to promote prostitution so won't be giving links to any trans escort agencies or independent call girls. An online search for transsexual escorts in Kiev, shemale escorts in Odessa, ladyboy massage or any form of ts girls in what city you are looking should pop up all the info you need. Craigslist's t4m section should also have many Ukrainian online prostitutes.
Online Dating Ukraine Transgenders
If you want to try using online dating to meet transgenders in Ukraine then use MyLadyboyDate. This is the top ts dating site in the world and if you are going to find good and genuine ts girls for dating, hooking up, or to be your life partner it will be the best t4m site.
We will be honest and say that the Ukraine is not one of their more popular countries, but with how quickly the user base on this site is growing there might be twice as many hot trans using it as last time we checked. Plus there are thousands of sexy transgenders across Europe, and tens of thousands around the globe that you can chat with and start a ts dating relationship.
MyLadyboyDate is the best trans dating site and it will give you the best option to find some t girls around the country.
Now you know of the best places to meet transgenders in Ukraine, Kiev will be the best and remember to be discreet when you are searching.