Best Places To Meet Shemales In Medellin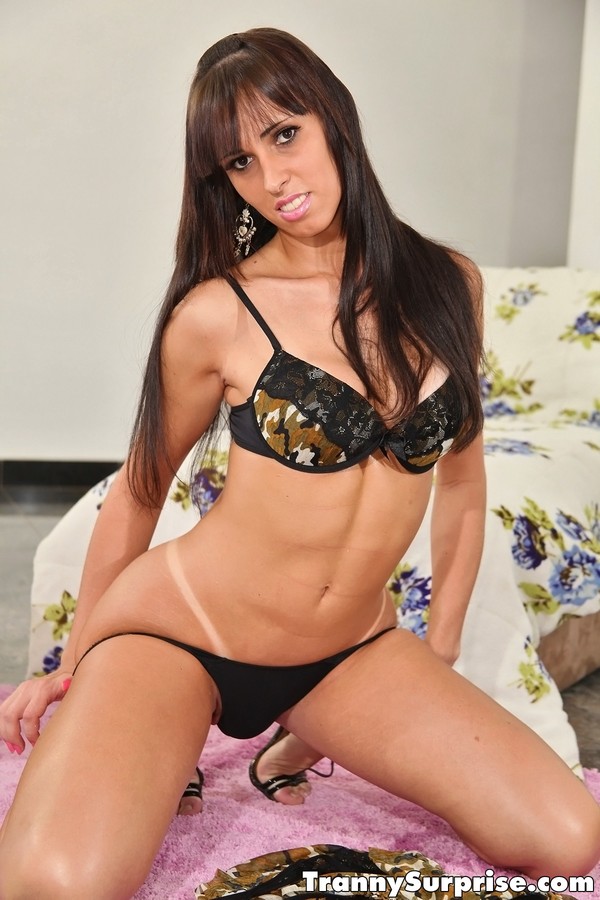 The best places to meet shemales in Medellin sadly do not have much to offer for a city of this size. This town is actually known to be pretty liberal when it comes to accepting the LGBT lifestyle, but as far as transsexual bars or drag shows in your area you don't find much.
Instead you will need to visit some of the known gay bars in the city and hope that a sexy Medellin shemale shows up. That is kind of how it is all over the world, but here things are even less guaranteed than in most places.
There are some areas where transsexual prostitutes are known to walk the streets, and you can find shemale escorts online relatively easily. Plus there are some decent but not great t4m online dating options, but as far as trans nightlife in Medellin is concerned it is really lacking.
We will list the best LGBT friendly bars in the city where you might have a chance to pick up a sexy trans, but you need to know going in that it isn't going to be easy. We will also mention the transsexual prostitutes, online escorts, shemale massage and trying serious ts dating in Medellin online.
If you were hoping to try to meet shemales in Colombia online remember that travesti is the local slang in most Spanish speaking countries. So when you are looking through dating site or escort profiles be sure to be on the lookout for travesti.
Over the past couple of years we have been noticing more searches for trans strip clubs near you on our site. For the time being we are not aware of any but if that changes we will update you, and there has also been plenty of interest in finding shemale sex massage and escorts but those topics are not really in our wheelhouse.
Limited LGBT Nightlife
Posts like this can be a bit difficult to write because on the one hand we want to share all the best information we have, but on the other hand we feel like we are just listing places to list them. As we mentioned at the start most of these are just gay bars where shemales might stop by, but they are not the main demographic by a long shot.
In truth there is a decent chance that you could hit up all of these LGBT friendly bars on a given night and not see one travesti in your area out partying. Or you could get lucky and find five inside the first bar you visit, you never know, but keep your expectations in check.
If you were looking to pick up Medellin shemales at bars or nightclubs visit these:
La Danna is probably the most likely place to meet transgenders in Medellin. There used to be another cool LGBT bar called Purple but it was closed down recently.
As far as live drag shows or local ladyboy cabarets go they are not common here. If you know of any please leave them in the comments.
There is much better shemale nightlife in Bogota and Rio de Janeiro.
Shemale Prostitutes In Medellin
It will be much easier to track down shemale prostitutes in Medellin, but we know most guys aren't coming to this page looking for how to pay for sex. We will still mention these travesti hot spots in your area because sadly they are the most likely places to track them down.
There is one main park here where most tourists go which means it is where many prostitutes in the city ply their trade. Most of them will be females, but you can find some transsexuals in Parque Lleras as well. Some of them will be offering shemale massage services.
There is a red light district in downtown Medellin where trans hookers might be found. Any time you go with any hooker in Colombia, whether shemale or woman, make sure that you keep an eye on your drink.
If they offer you something to drink do not accept it, and do not let any beverages you are having out of your site. There is a problem in this country with prostitutes drugging and robbing guys, do not be an easy target. That goes as much for the street prostitutes as it does with the escorts in our next section.
At the top of the post we pointed out that tranny strip clubs near you are getting a lot of interest these days. We do not know of any currently but if that changes we will surely let you know.
Travesti Escorts Online
Remember that travesti is the word for transgenders in Colombia and most Spanish speaking countries. If you want to find shemale escorts in Medellin online do a quick Google search for shemales or travesti escorts in Medellin and many options will pop up, once again ts massage is becoming more common.
Remember to be careful when in the room with them. Don't send any money ahead of time, and always try to do the deed at your hotel or apartment with security, do not meet them at a place of their choosing.
Meeting Medellin Shemales Online
So far this guide has only mentioned some gay bars that may or may not have any trans near you, potentially dangerous areas of town to pick up trans prostitutes, and online escorts. The local trans scene is not great, but the best way to meet shemales in Medellin will be mentioned now.
MyLadyboyDate is the biggest transgender dating network in the world. It is just starting to pick up steam in Colombia, and the number of shemale users from this country are growing at a rapid rate.
For guys who are hoping to find a genuine and honest trans who isn't after your money this will definitely be the easiest place for you to meet one. The local girls in this city are known as Paisa's, and if you are looking for sexy Medellin shemale Paisa's then online dating will be where to find them.
The trans street prostitutes are going to be pretty raggedy and used up. You might find a sexy one through an escort service but it will be costly and they will be out the door right after you meet them.
But if you are looking to hook up with sexy Medellin shemales or find a genuine life partner MyLadyboyDate will be where to find them. We wish this guide had more information about ts dating and was more positive with many great options, but we aren't the type to try to lie and make things sound better than they are.
When it comes to best places to meet shemales in Medellin for ts dating or hook ups there aren't too many good options, but you can make the best of it thanks to t4m online dating.