Best Places To Meet Trans Around Australia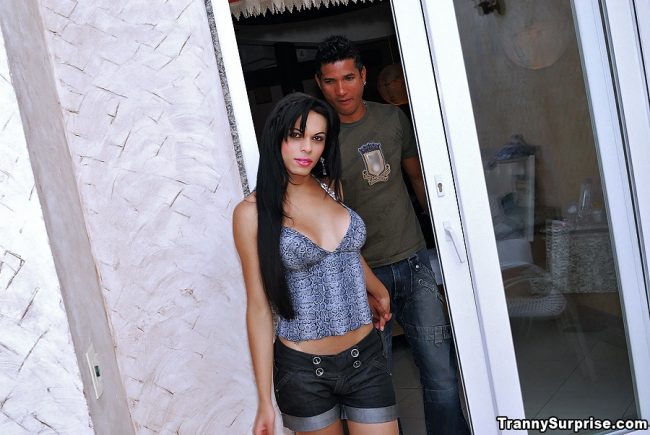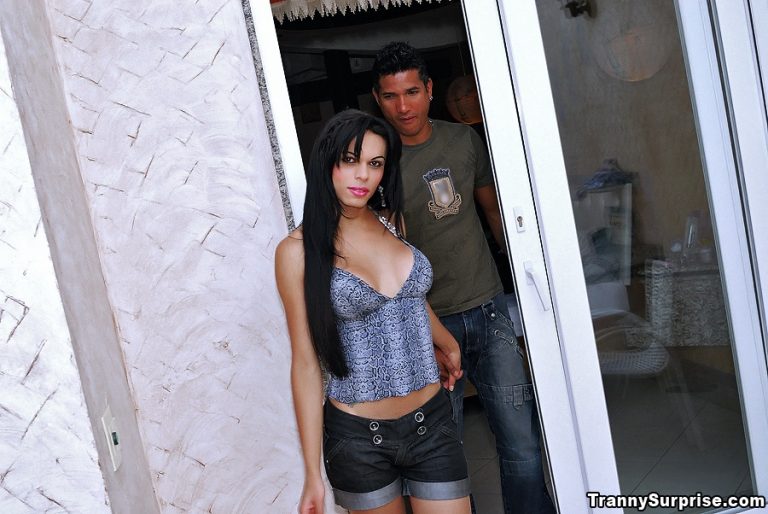 The best places to meet trans around Australia are great in some ways and lacking in others. The biggest cities have some thriving LGBT nightlife districts, plus you can even legally have sex with ladyboys at brothels if you want to.
On the other hand once you get out of the bigger towns your options get more and more limited. The first couple cities we are going to list have all sorts of options for ts friendly bars, live drag shows, and even those brothels we talked about.
But when it comes to meeting trans in Australia's smaller cities things get much harder. Too be fair that is common all around the world, but by the end of this list we are only going to be listing one or two known LGBT friendly bars per city which is not much at all.
If you are reading this and have any knowledge of other trans friendly bars in cities like the Gold Coast, Adelaide, Brisbane, or even Canberra please mention them in the comments. If the info is correct we will have no problem adding them to the list, and that goes for any city in the country.
However we do want to point out we aren't asking transsexual escorts in Australia to advertise in the comments, if you try that we will not post it. But ts or LGBT bars will be added with no problems.
Before we get into the list of bars lets quickly talk about what trying to pick up trans is like. If you just want to start meeting shemales right now check out our review of the best ts dating site in Australia and all around the globe.
We should point out that these local trans bars are still open long term as of our last update. That doesn't mean we guarantee they will be a good place to meet shemales near you today, we all know the current world situation will make that more difficult.
Trying To Pick Up Transgenders
Anyone who has ever tried to go out and pick up transgenders or anywhere knows that it isn't easy. Even though the ts movement is getting stronger by the day it isn't like they make up a huge percentage of the population.
Even in the most thriving LGBT bars or districts in a city they are the tiny minority. You could mention the best bar to meet Australian trans in any city listed here every day for a week and be lucky to have a few to hit on.
Or you could go out and meet five in your first hour, you just never know. For the most part it is going to be a slow and time consuming process, but we will be telling you about a great ts online dating site which can help speed up the process soon.
Ladyboy Brothels & Escorts
We also feel the need to point out that there are some ladyboy brothels in Australia for guys that just want a quick one off with a transsexual. If you do decide to go that route make sure to wear a condom.
These will be ladyboys from Southeast Asia, probably Thailand or the Philippines. That means many will be offering a sexy Asian ladyboy massage as part of their services.
You can also find trans escorts in Australia online pretty easily, do an online search for local ladyboy escorts in whichever city you want and if they are out there they will pop up. Or you can look in the t4m section of Craigslist which is always filled with hookers.
Since we do not promote prostitution we will not be linking out to any brothels or mentioning any specific ts girl escorts. We will be linking to plenty of LGBT bars for ts dating or hook ups and highly recommend you check out the links to see if they have any special trans events or drag shows planned, both of which would give you a better chance of having many options when you go out.
Sydney Has The Most LGBT Nightlife
We have covered the ways to meet trans in Sydney before, there is more LGBT nightlife here than anywhere else in Australia. Oxford Street is the main LGBT party hot spot, you can find plenty of trans friendly bars and drag shows:
There are also a couple of brothels with hot Asian transgenders as well.
Second Best City For Australian Trans
While we just said Australian trans it should be pointed out that the majority of trans you meet in Australia are going to be Asian ladyboys. Even if they aren't hookers they are still going to be the most likely ts girls you find.
There are also a couple of ts brothels in Melbourne. The LGBT friendly bars would be:
Pick Up Trans In Perth
We only know of a couple good trans friendly bars in this city. The first would be Connections Nightclub which is the top LGBT bar in Perth.
The second place to find shemales would be the bar at the Court Hotel. Both of these LGBT bars are known to put on live drag shows and are your best options for meeting transgenders in Perth.
Some LGBT Bars In Brisbane
There are four potential trans bars in Brisbane that we know of, but there may be more of an underground scene out there that we are not aware of. These four LGBT bars would be a good place to try and meet ts girls in Brisbane and are known to put on some drag shows as well:
Only 2 TS Bars In Adelaide
To the best of our knowledge the local Adelaide transgender scene only has two potential options. Oz Nightclub was probably the biggest LGBT friendly bar in the city, now it is closed but their Mars Bar does put on events from time to time.
But the best option for meeting trans in Adelaide would be at Mary's Poppin. If you know of more please let us know.
Rise Bar Was The Best In Gold Coast
If Adelaide was lacking spots to meet sexy ts girls things do not get any better here as there are no trans friendly bars in Gold Coast that we know of at this time. Unfortunately the Rise Bar has closed down and it was the place to be.
Now you just have a few events like Dragalicious held at The Avenue every Thursday night. Other then that you are going to need to get really lucky.
Two Hot Spots In Canberra
Things don't get much better in Canberra, all you can really do is head to Cube Nightclub or Polit Bar and hope to find a shemale near you.
Meeting Australian Trans Online
Those would be the best LGBT friendly bars and venues that put on live drag shows. But we also know that many of our readers may not be too excited about going to try to pick up a ladyboy in a bar filled with people.
The transgender movement in Australia is growing like it is all around the world, but we aren't all the way to where we need to be just yet. Many guys out there have a big time interest in dating trans, or at least trying a hook up, but aren't ready to let the world know it.
The thought of going to an LGBT bar and talking to a cross dresser in front of many other people is enough to make you change your mind at the last minute. Luckily you can hop on MyLadyboyDate and start chatting with trans in Australia right now from the privacy of your own home.
This is the largest transgender dating site in the world and it is really growing in popularity in this country. Right now there are hundreds of ts in Australia, within the next year or two we wouldn't be surprised to find out that number is in the thousands.
T4m online dating gives you the discretion you need to chat with the people you want to chat with and not be judged for doing it. Plus from a time and efficiency stand point it is just so much better value, why spend hours sitting at an LGBT bar hoping one hot trans walks in and rushing over to hit on them before anyone else does?
Log on to MyLadyboyDate right now and chat with more sexy ts girls near you in one hour then you have ever met in your life up to this point. Now you know of the best places to meet trans in Australia for dating or hook ups, lets see what you can do with the information at hand.