Best Places To Meet Transgenders In Berlin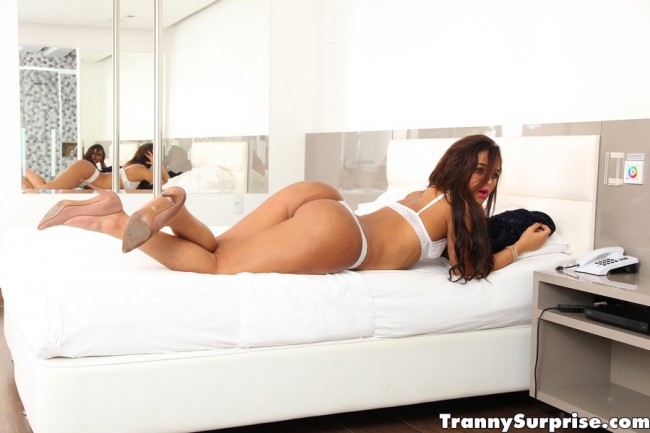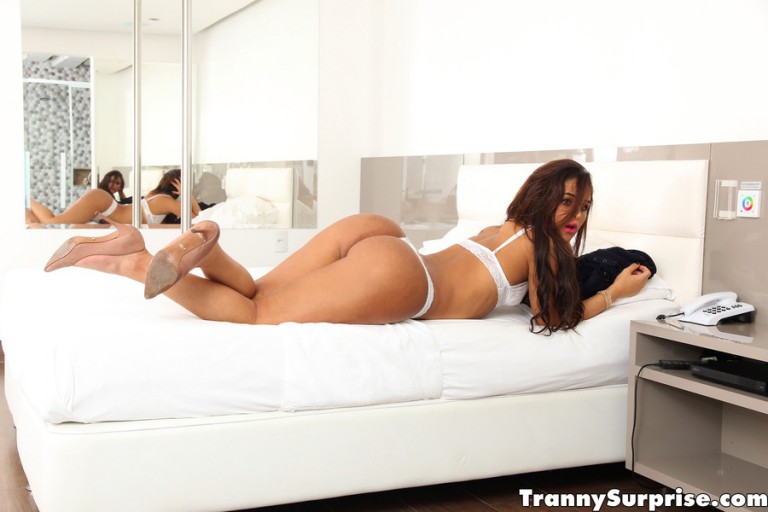 The best places to meet transgenders in Berlin will lead you to one of the best LGBT club scenes you will find anywhere on the planet. Germany is known to be one of the most sexually liberal countries in Europe, if not the world, and this is the most liberal city in the country.
For guys that hope to hook up with ladyboys near you it will be a lot easier here than most other cities. There is a wide variety of nightclubs that offer all sorts of kinky themed parties and the trans scene is growing stronger by the day.
More and more transgenders are moving to Berlin from other cities in Europe, and some are even coming from outside of the continent as well. Word gets out when a liberal and open minded is accepting of the trans community and it certainly has gotten out here.
So for ladyboy lovers you get a nice variety of Europeans, Latin American shemales, and Southeast Asians on top of that. Variety is the spice of life and you certainly can find it when ts dating in your area.
We will list some of the top LGBT nightclubs you can find in the city. They aren't necessarily trans specific so you might need to do some venue changing to find what you are after. If you are striking out we will also be able to tell you about a great trans dating site that is growing in popularity at a rapid rate these days.
Plus we will mention how to find some local shemale escort services online, but the prostitution part of this post won't be very long as we are mostly here for Berlin trans dating.
LGBT Nightlife In Berlin
The LGBT nightlife in Berlin isn't packed with transgenders, but they are definitely a part of it. Even though the trans community is growing worldwide they are still in the vast majority and even in LGBT venues you aren't likely to find many trannies in your area.
There are plenty of nightclubs to search for a shemale party, but it can be a bit annoying to head into three or four on a given night and not see any sexy Berlin transgenders to try to pick up. But if you don't try you will never succeed so you might as well give it a shot.
Some of the potential trans nightclubs where you might meet them would be:
If you are new to clubbing in Germany you need to know that these places can get pretty wild. Particularly the Kit Kat Klub which can feel like an orgy at times, the less clothes you are wearing the more likely you are to get let in the door.
The best live drag queen show in Berlin can be found at The Club. This is probably the biggest ladyboy cabaret in Germany and if you have some game you might be able to pick up one of the drag performers after the show. Monarch Bar often has drag nights on Tuesday where you might be able to meet hot trans.
One other place to meet shemales near you worth mentioning is the Another Country book store. On the last Tuesday of each month they have a LGBT event where gay, lesbian, and transsexuals gather, so that might be a prime spot for you to visit.
And then there is the massive Christopher Street Day Berlin Pride Parade which will bring ladyboys in from all around the country each July.
Shemale Escorts In Berlin
Some may not know that Germany has legal prostitution and it is rampant. There are numerous FKK Clubs which are also called Laufhaus Brothels where guys pay an entry fee and then pay prostitutes for sex.
However to the best of our knowledge there are no transsexual prostitutes at any of these FKK Clubs. Berlin shemale escort services are available by searching online.
Head to Google and put in any combination of Berlin shemale, transgender, or ladyboy escorts or sexy massage service and you will have plenty of options. Just use them at your own risk, this is not the safest way to meet local trans that is for sure, and be sure to wear a condom if you go this route.
Meeting Berlin Transgenders Online
The biggest and best transgender dating network in the world can be found at MyLadyboyDate. It is the best site to meet ts girls in Berlin, in Germany, in Europe, or anywhere.
If there are ladyboys looking for dates in any city you are in this will be the most likely site to find them. Sure, you can find plenty of trans escorts near you on dating apps, but we hope our readers are looking for something a little more meaningful than a sex worker.
If you are hoping to start a serious ts dating relationship, find a transgender life partner, or just casual dating and hooking up MyLadyboyDate is the best site to use. That way you don't have to go out to some LGBT nightclubs that certainly aren't the type of scene that every guy will enjoy.
The Kit Kat Klub can be a whole lot of fun, but the odds of seeing a sexy Berlin transgender there that you can possibly pick up isn't really high. And hopping from club to club is very time consuming with the long lines and costly after the entry fees.
T4m online dating in your area doesn't involve any of that. Log on, send out messages to all the sexy local ladyboys you see, and when they reply start getting to know them. For guys that are looking for the best places to meet transgenders in Berlin it will be the best use of your time.