Best Places To Meet Shemales In Rio de Janeiro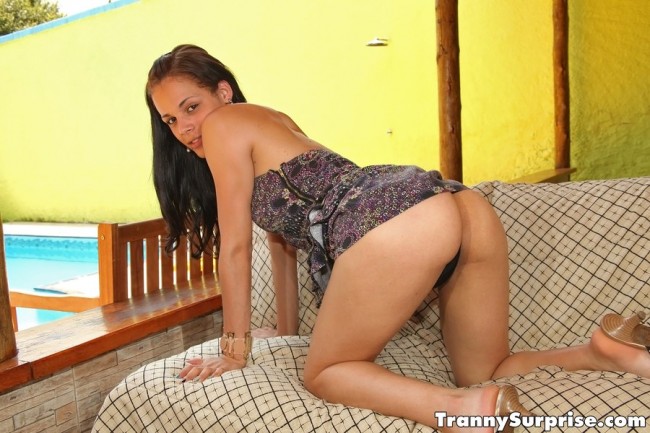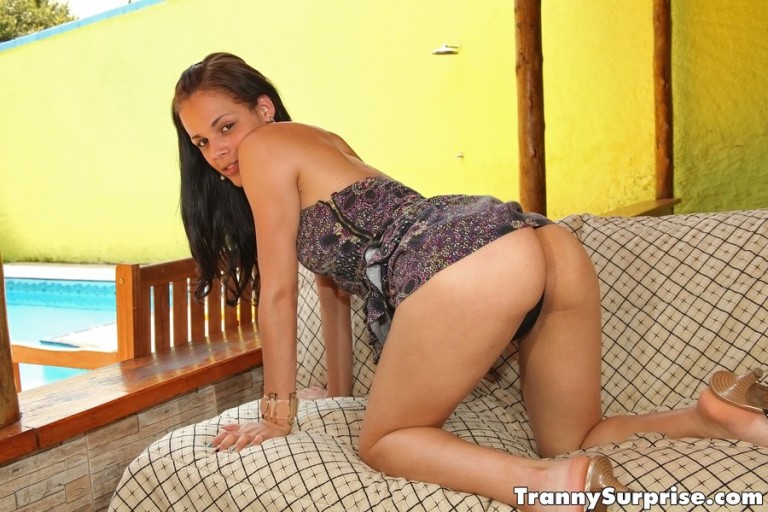 The best places to meet shemales in Rio de Janeiro have as much to offer as anywhere in Latin America, but safety can be a concern without a doubt. Remember that Brazil is not a safe country and many of the places listed in this post are not in good areas of town.
This guide will have a nice range of LGBT nightclubs, pick up bars, live drag queen shows, and some street prostitute hot spots as well. Plus the world's leading transgender dating site will also be mentioned so you can meet trans near you without having to leave the safety of your home if you don't want.
In this Rio de Janeiro shemale guide we will also be adding in some safety advice that isn't in many of our posts. Safety is always a concern with transsexuals, but usually we are only talking about using condoms.
If you use some common sense you probably won't have much to worry about, but when in dangerous countries like this you always need to pay close attention to your surroundings. For those that prefer to try to meet trans online here the local slang for shemales in Brazil is travesti, so always be on the lookout for that word.
Lets start with the ladyboy prostitute hot spots in your area and quickly get them out of the way.
Shemale Prostitutes In Copacabana & Centro
The main areas to find Rio de Janeiro shemale street prostitutes are around Copacabana and Centro. Copacabana will definitely be the safer area of town to try and pick up ts street hookers.
As you walk up and down this part of town you might notice groups of travesti, and as it gets later into the night more and more of them will come out. One important safety note is that they know many guys are going to be freaked out by them, and sometimes they try to take advantage of this.
If a group of ts rushes you and starts pawing all over you and trying to give you a hug they might be trying to pickpocket you. Try not to get too close, and if they keep moving forward then protect your valuables.
There are also shemale prostitute zones in Rio de Janeiro in Centro but again this is a much sketchier area of town. We aren't even going to list them because we don't want any of our readers to have a problem in them.
There are also many Rio de Janeiro travesti escort services. You can easily find them by searching for shemale escorts or travesti escorts on search engines. Or dating apps will have many profiles that say travesti escort or travesti massage.
This can be a good way to get a sexy shemale massage with hotel service. If you do pick up any street prostitutes try to check and see if your apartment or hotel is shemale friendly and bring them back to your place.
If not then be careful letting them lead you anywhere, and if they do say they know of a shemale friendly hotel in Rio de Janeiro make sure it is on a main road or in a brightly lit area. Don't go following them down any side streets or alleys.
Be sure to keep an eye on your drink when alone in the room with them so they can't drug you as well. That is always a good idea when you are in Latin America no matter what kind of bar you are at, no matter if you are trying to find trans in Sao Paulo, Bogota, Medellin, Mexico City, or wherever.
Rio Trans Pick Up Bars & Drag Shows
We like to get the hooker talk finished as soon as we can to then focus on serious shemale dating or hooking up. The goal of this site is to help you find a trans life partner or have a first trans experience, unfortunately a lot of our guides have to cover the hooker hot spots because they are often the easiest places to find transsexuals near you in most cities around the globe.
We will know list some Rio de Janeiro shemale pick up bars, nightclubs, and events however they can always be very hit or miss. Just because some travesti do go to party at a specific bar or club doesn't mean they are guaranteed to be partying there when you show up.
It also doesn't mean that when you do locate them they will be in the mood to hook up or get to know you. With all of that said the best bars to meet shemales in Rio de Janeiro would probably be:
All of those trans hot spots in your area are good options, but it should be noted that Papa G and Boate 1140 are quite far away from the city center.
Any night that they are having a drag show would obviously be a good time to visit. Not only will the performers in the cabaret be there but you can probably find other travesti in the crowd.
The Rio Relax, Noite Transex, and Revolution parties will be excellent places for you to go if they are having events when you are in town. You might also be able to pick up TS in your area at  which is a long standing diverse bar, or you can try . During the day you could also visit the LGBT beach of Farme de Ameodo, but that will have mixed results as well.
Meet Rio de Janeiro Shemales Online
While you might be able to find some at the above travesti pick up bars or watch some live drag queen shows finding a shemale in Rio de Janeiro for dating won't be that easy out in the nightlife. First you have to track them down, hope they are single, and then you have to pick them up.
If you spend enough time going out and trying then you will eventually make it happen. LGBT nightclubs, drag shows, and gay beaches may not be places where you hope to spend a lot of your precious time.
That is also a lot of effort that you need to put in. MyLadyboyDate can help save you from all of the above, it is the largest transgender dating network in the world and will be by far the quickest and most efficient way for you to contact a lot of trans in Brazil.
You can hop on MyLadyboyDate and send out messages for an hour and make more contacts than you would in months of trolling pick up bars. You already know that all these ladyboys hoping to find someone to date, if they weren't then why would they be on the site. Maybe they just want a quick hook up, maybe they want to marry a life partner, the site will have all kinds.
For guys who are looking for the best places to meet shemales in Rio de Janeiro nothing can help you speed up the process more than online dating.