Best Places To Find Shemales In Mexico City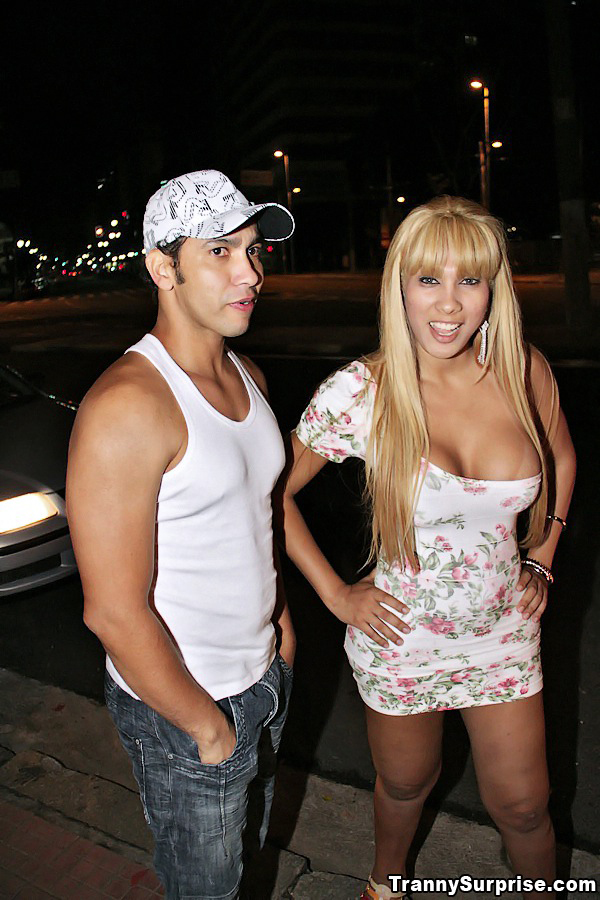 The best places to find shemales in Mexico City range from a thriving LGBT nightlife district, some great drag shows, all the way to the sketchy street prostitutes you can find in some dangerous areas of the city. The majority of this post will cover the first two, while there will be a quick mention of the street hookers and also travesti online escorts.
Plus we will mention the best trans dating site on the planet, in a city of this size you should be able to find plenty of Mexico City shemales looking for dating or to hook up on it near you. Notice that we used the word travesti when talking about the escorts, well travesti is the name for transsexuals in Spanish speaking countries.
Any time you are looking for trans in Mexico or anywhere in Latin America online that would be the main keyword you would want to search for. Shemales will work as well, but travesti is what the locals will be using.
If you are visiting this city and wanting to party in the LGBT nightlife then you will want to make your home base somewhere near the Zona Rosa. This is one of the best nightlife districts in the city and by far the most LGBT friendly.
One last quick note, obviously the local TS bar scene is dealing with the same type of lock downs many businesses are facing. As of our last update all the places we list on this page are still planning to be open long term, but we can't promise they will be open today so please check before you go try to pick up shemales in your area.
Zona Rosa LGBT Nightlife
This is one of the largest cities on the planet and you can find some really good nightlife here. For those that are looking for LGBT nightlife the Zona Rosa will be the best place to go.
Now most guys reading this probably already know that just because you visit the right Mexico City trans bars there is no guarantee you will find sexy shemales near you out partying. Even though there are more transgenders out now than ever before they are still in the extreme minority.
All you can do is visit the bars and nightclubs that Mexico City shemales prefer to party at and hope for the best. Some of them would be:
The first ones were listed early because they are known to put on the best live drag queen shows, unfortunately Lollipop has closed. A shemale cabaret performance will of course be a great place for you to go, maybe you can pick up the hot drag queen's or maybe you will find some sexy Mexico City ts girls in the crowd to try and hook up with.
The rest are more LGBT friendly bars and nightclubs. They all might have some special trans events in your area so check the links we gave when you are in town and see what is going down if you want to try trans dating in CDMX. Many of these are in Juárez which is the main LGBT area of town.
Here are some good tips for figuring out if someone is a shemale or not.
Shemale Prostitutes In Mexico City
We don't really like to talk about prostitution but we do for a couple of reasons. The first is that there are plenty of men out there who prefer to hook up with shemale prostitutes for a quick one off. The second is that this is about the best places to find shemales in Mexico City and the tranny hooker hot spots are going to be the most likely spot to find one.
As we mentioned before these ts prostitute areas are not going to be safe, you should drive by in a taxi and if you see one you like have him pull over. Always make sure that you wear a condom with transsexual prostitutes, and again these areas can be very dangerous, overall visiting them is not advisable. There will be plenty of Mexico City shemale escorts online.
Search in the t4m section of Craigslist, or do a Google search for travesti escorts in Mexico City. Often times hookers in this country will be active on Twitter, CDMX ts escorts or local shemale massage providers in your area probably will be also.
Dating Shemales In Mexico
The biggest transgender dating site in Mexico also happens to be the biggest transgender dating site in the world. MyLadyboyDate is the best of the best when it comes to online ts dating near you, and if you want to hook up with or date a sexy Mexico City shemale it will be the easiest way to do it.
No going out to some gay bars hoping a sexy trans walks in. No going to some very dangerous areas of the city trying to pick up some used up tranny whore. Just log on from the quiet confines of your home and message hundreds of shemales across Mexico in a matter of hours.
The speed, efficiency, and discretion that MyLadyboyDate offers will make this your best option. Now you know about the best places to meet shemales in Mexico City for ts dating, lets see what you can do with this information.