Best Places To Meet Ladyboys In London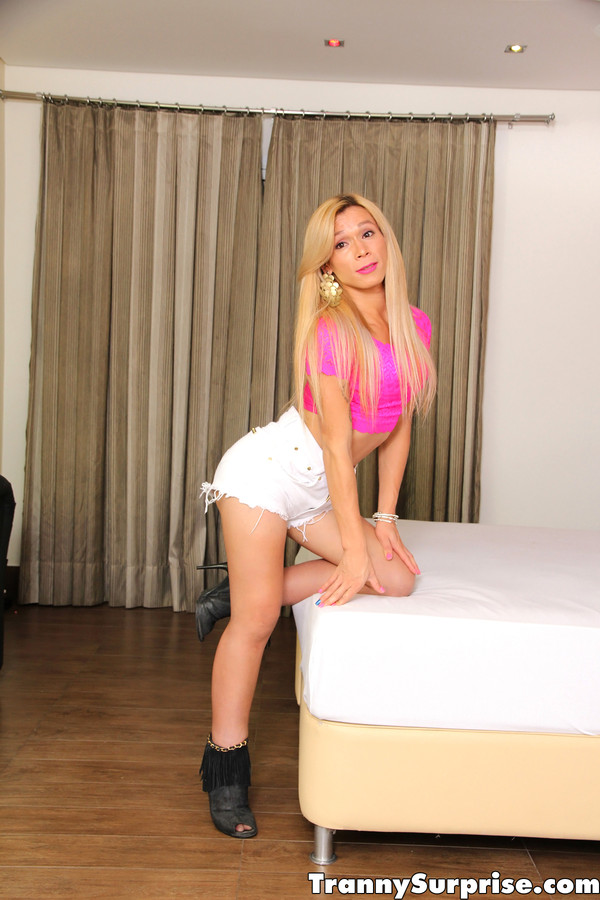 The best places to meet ladyboys in London will lead you to some of the best LGBT nightlife in Europe, if not the world. It should come as no surprise that one of the world's premier cities is also a major trans hot spot.
There are so many potential places to party with ts in this town and you never know who you will find out after dark. You could get lucky and walk in when a big group of transsexuals near you are partying, or it might be a big fat goose egg.
Life is full of surprises, but if you visit the right spots meeting London ladyboys will not be hard. You will have plenty of opportunities if you are willing to take them.
You can also find some great live drag queen shows or trans cabarets near you. If you want to watch some great drag performances by hot shemales this city might have more than anywhere else on the planet.
Recently many people have been searching for trans strip clubs on our site, for the time being we don't know of any but if that changes we will update you. We are also getting lots of searches for shemale sex massage and escorts, but you will need to do your own research on those.
The ts escort services are probably available online, but that is outside of what we plan to discuss here. The London trans nightlife is world class without a doubt, and as time goes on it should only be getting better and better.
Then at the end of this post we will also share the best t4m online dating site in the UK.
London Trans Pick Up Bars
Many of these pubs are more like LGBT pick up bars than trans bars and you can't be sure that these will be parties to meet shemales, mixed events, or if none will be there at all. Even though there is a growing trans movement in England and their numbers are booming shemales will still be the minority.
Some nights you might only find some gay guys and lesbians, other nights there could be a huge group of sexy London ladyboys going out to party and hook up. If you did want to meet trans at bars near you head to:
These bars will sometimes put on live drag queen shows or trans cabarets. You can check their websites to see when their next trans event will be and that would obviously be a good time for ladyboy lovers to visit.
The best night to meet London TS at Royal Vauxhall Tavern would be Tuesdays when they have their Bar Wotever events which often bring out hot shemales. As mentioned lots of people are searching on our site for tranny strip clubs, for the time being we do not know of any but if that changes we will surely add the info to this post.
You may also want to check out the Pride Parade each summer which should bring out lots of hot t girls. Click here for the best trans bars in Dublin.
Live Drag Shows
While the above trans pick up bars may put on a drag show or sexy London ladyboy cabaret from time to time there are three bars in town that hold these drag events on a regular basis. If you want to watch some great shemale drag queens perform on stage then head to:
If you have never seen a drag show you don't know what you are missing. Ladyboys often have very engaging personalities and are very talented when it comes to putting on a show or cabaret which is why they are such a good way to enjoy a London ts party.
We also covered all the best drag shows and trans bars in Manchester, Birmingham, and Glasgow if you want to travel and do this outside of your home town. Or if you value discretion we have a good UK t4m dating site to tell you about soon that is the safest possible way to do this.
Ladyboy Escort Services In England
You might be able to pay one of the drag performers to get them to come back to your place, or you could also find some London ladyboy escort services online. Dating apps, chat apps, and social media.
Or just hop on Google and search for trans escorts in London or ladyboy hookers or any other combination and you will find what you are after. These days most trans prostitutes are online escorts, not street walkers, and over recent years there has been an influx of Thai ladyboy escorts hitting the scene.
Many of them are offering Asian ladyboy massage services. Of course meeting hookers online is always a dangerous game to play.
Try to do a video call with them first to make sure they actually are a trans before you meet. This would not be something that you would want to get busted for.
Online Dating London Ladyboys
Not everyone is willing to go party in a LGBT pick up bar or a drag show cabaret. Those can be some uncomfortable places to be, and some guys don't really want everyone to know they like trans.
A few decades ago you really would have no other choice than to bite the bullet and go for it if you wanted to meet ladyboys in London for dating. However that isn't the case anymore, online dating is a much more discreet and efficient way to find shemales near you.
MyLadyboyDate is the biggest transgender dating network in the world and there are hundreds of ladyboys in London using this t4m site, and well over 500 in the United Kingdom. You can send out messages to all of the ts near you in an hour from the quiet and discreet confines of your home.
No trolling LGBT nightlife districts, no going to drag shows that may be a lot of fun or might be places you can't stand. Time is money and you can contact so many more trans in a short amount of time on MyLadyboyDate then you can meet in a lifetime of going to pick up bars.
This will give you the best chance to find the right trans for you. No matter if you are looking for a serious relationship, a life partner or a one night stand with a hot shemale you need to make sure it is with the right person.
Picking up whoever you can find at a bar doesn't give you a great chance of getting the best transsexual experience. But with the volume of contacts you can make when t4m online dating that really makes it easier.
Now you know of the best places to meet ladyboys in London, it is up to you to do something with the information.