Best Places To Meet Shemales In Cancun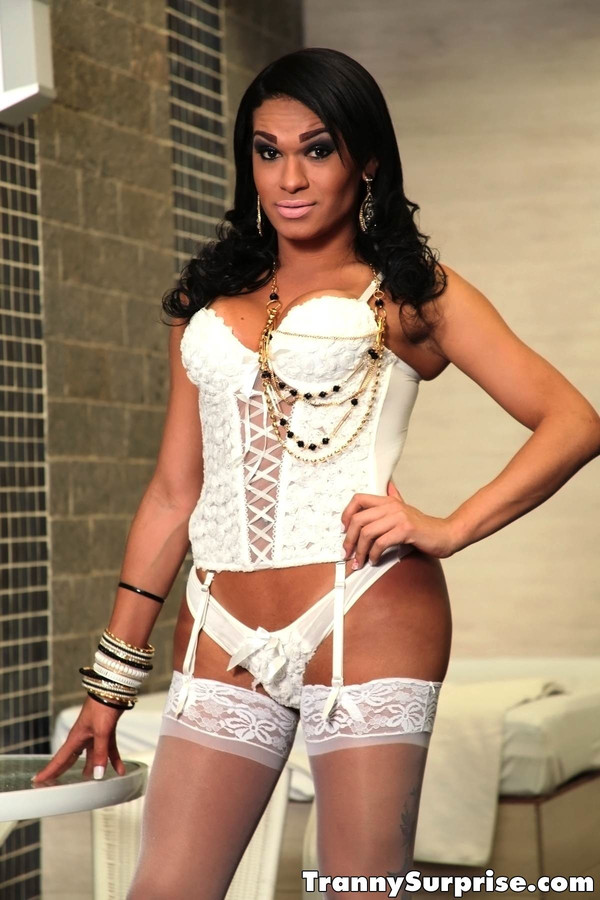 The best places to meet shemales in Cancun can be pretty tough to pin down. Most fans of ts girls know that when you are on the hunt it can take a lot of time and patience to find them.
It isn't like there are many specific trans bars near you, you have to go to the LGBT nightlife areas and hope you get lucky to find one. Well in Cancun most of these LGBT bars are outside of the 'Hotel Zone' which is the safe area that 95% of tourists never leave.
There are all sorts of nightclubs, bars, beaches, and of course hotels here but as far as places to meet shemales in Cancun the Hotel Zone doesn't offer much. Sure, you could be in town when a group of transgenders comes to this city for a vacation, but that is wishful thinking.
The main LGBT nightlife district is located in El Centro which is downtown. This is not the safest area, and many tourists aren't going to be comfortable here. You can find some live drag shows and transsexual cabaret performances, and maybe meet a trans out partying, but it isn't really a Cancun tranny hot spot either.
Then there are the shemale escort services, and they will obviously be the easiest way if you don't mind paying a sex worker. Remember that when looking for ts girls in Mexico or any Spanish speaking country you need to be on the lookout for the word travesti, though ladyboy and other words are still used.
We will mention a good trans online dating site but we aren't going to claim there are tons of Cancun shemales using it every day of the week. This is a tourist town that is very transient, people come and go and you never really know what you are going to find.
Trans strip clubs in your area have been receiving lots of searches our blog recently, right now we don't know of any but if that changes we will update you. Numerous people are also looking for info on local shemale sex massage and escorts but those topics are not really in our wheelhouse.
LGBT Nightlife In El Centro
If you head to the El Centro district of Cancun you can find plenty of LGBT nightlife. Like always these are mostly going to be gay or lesbian bars, but if there are ts girls near you they will probably be partying here.
The ones we are listing are known to do the most live drag queen shows in Cancun. We figure they will be your best chance to hook up with a sexy ts girl, maybe it is one of the cabaret performers or just another admirer from the crowd.
You should check their websites before you go to see if they are having any drag shows or special trans events while you are in town:
Laser Hot Bar is probably the best option for meeting shemales in Cancun, they have been known for their great local trans events dating back to when the bar was named Picante. Just head to any of these LGBT bars when they are having a sexy drag event and cross your fingers that you will be in position to try and pick up a hot ts.
Remember how we said that many people are trying to find info on tranny strip clubs in your area earlier? Currently we do not know of any but if that changes we will surely add the info to this post.
Trans Escort Services
Online prostitution is rampant in Mexico as it is all over the world. For guys who want to pay a sex worker finding shemale escort services in Cancun will be the easiest way.
This will not be hard, just head to a search engine and type in any combination of shemales, travesti, or trans escorts in Cancun and plenty of options will pop up.
You can also look for profiles that say travesti escort or shemale massage on dating apps.
Meeting Cancun Shemales Online
Like we said before meeting Cancun shemales online is going to be hit or miss, just like all of the best places to meet ts girls in this city are. This is a transient town, people come and go all the time and you never know how long they will stay.
MyLadyboyDate is the largest shemale dating site on the planet and if there are trans in the area looking for a life partner or just to hook up that will be the site to find them on. You may want to also search for other nearby cities in Mexico and maybe offer to pay their bus fare to come spend the weekend with you.
Or if you are reading this from your hometown and are thinking it might be easier to hook up with a shemale in Cancun maybe that isn't the case. You can use MyLadyboyDate to search in your city or area, you might be surprised at what options for ts dating there are near you.
This city is not a local trans hot spot by any means. If you have luck on your side or exhaust all of your resources you might get lucky, all you can do is try. Now you know about the best places to meet shemales in Cancun for ts dating or free hook ups, put in the work and see how it goes.