Best Places To Meet Transgenders In Seville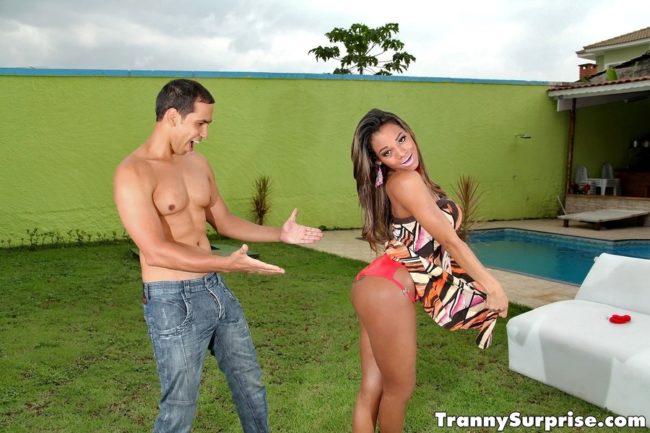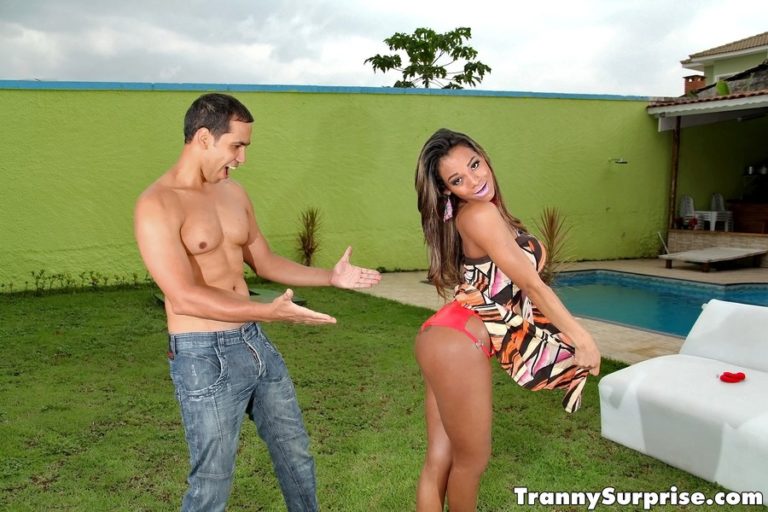 By the time you have read this post you will be caught up on all the best places to meet transgenders in Seville. There are not many trans hot spots in this city, but there are some LGBT bars with potential.
Look, you already know that it isn't going to be easy to go out in public and track them down. Shemales make up a tiny percentage of people plus many of them aren't comfortable coming out to the world just yet.
We can all hope that there will be even less ignorant folks around letting ts girls feel free to live the life they want to live in the future. At this point we still aren't where we need to be.
So while we do have some bars to meet transgenders in Seville to mention you can't expect too much when you visit. These are not exclusively transgender bars, they are just the most likely spots to run into ladyboys near you if luck is on your side.
That may not be the answer you want to hear, but we aren't the type of site that is going to lie to you or waste your time. You need to know the real ts dating scene, and that is what we are trying to present.
On a more positive note there is a good t4m online dating site that is trending upwards faster than anyone ever could have dreamed. There are hundreds of shemales in Spain using it as we speak, and more are signing up all the time.
But we will get into that after the brick and mortar spots. We should point out that these local trans bars are still open long term as of our last update. That doesn't mean we guarantee they will be a good place to meet shemales near you today, we all know the current world situation will make that more difficult.
Potential Trans Bars In Seville
We have already covered why we prefaced that with potential, but the best trans bars in Seville are:
Itaca is probably going to be your best bet, particularly on Wednesday and Thursday nights when they often have live drag queen performances. Rainbow is a roaming party so you need to click that link to see where it will be next.
Men to Men is not a Seville trans hot spot, it is mostly a pretty hardcore gay bar but ts girls do go sometimes. Unfortunately we heard Nua has closed, it was one of your few good options.
You should follow the links we gave you to see when the next drag shows or local ts events are planned, visit on those nights and you will have a better chance.
Ru Paul's Drag Race viewing parties are very popular as well. The above bars or any LGBT bar in the city might have one. If you visit on the right night you might find five or more hot and single trans near you to try and pick up.
If you aren't as lucky you might not find any at all. We have also covered transgender nightlife in Madrid, Malaga & Torremolinos, and Valencia before if you prefer to do this outside of your hometown, or to be discreet just use the t4m online dating site we are about to mention.
Meeting Transgenders Online
So far this guide hasn't offered too much positive info, sorry but as we covered at the start we aren't the type to just list a bunch of spots and waste your time. In truth, and you already know this, you can't just go out anywhere and expect to meet Seville transgenders at the drop of a hat.
Even at these drag or ts events often times the performers will be away from the crowd and you never know if there will be other single shemales near you that you can try to meet or potentially date. If you get lucky there might, but often times there aren't.
But thanks to technology we can finally tell you about a good option. MyLadyboyDate is the biggest t4m online dating site in the world and it is growing in popularity all over Europe.
Why? Well, frankly it is the best option you have at the moment. But even if there were numerous trans bars in Seville we think many of you would prefer ts dating online over spending lots of time in them.
Many want to stay discreet, plus online dating is so popular these days because it is like speed dating. No going from bar to bar with your fingers crossed. All you have to do is log on to MyLadyboyDate, message any ts girls near you who you want to meet and set up a date when they reply.
A decade ago we would have suggested you use the t4m section of Craigslist but it isn't what it used to be anymore. Now we want to caution you that it is often filled with local trans escorts, ladyboy massage services, law enforcement, and scammers.
At this point you know about the best places to meet transgenders in Seville for ts dating or hook ups, you just have to make the move when you are ready.