Best Places To Meet Transgenders In Barcelona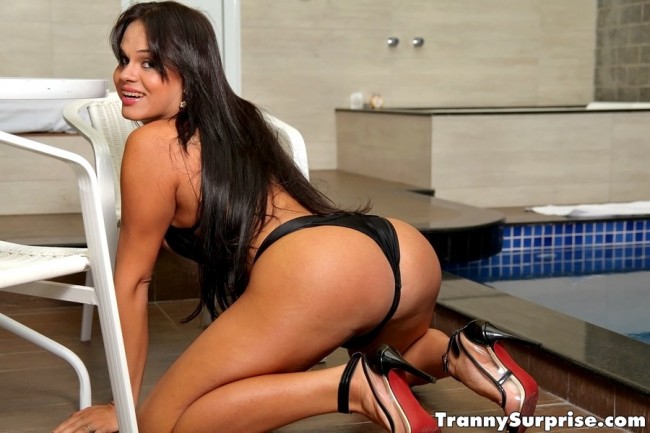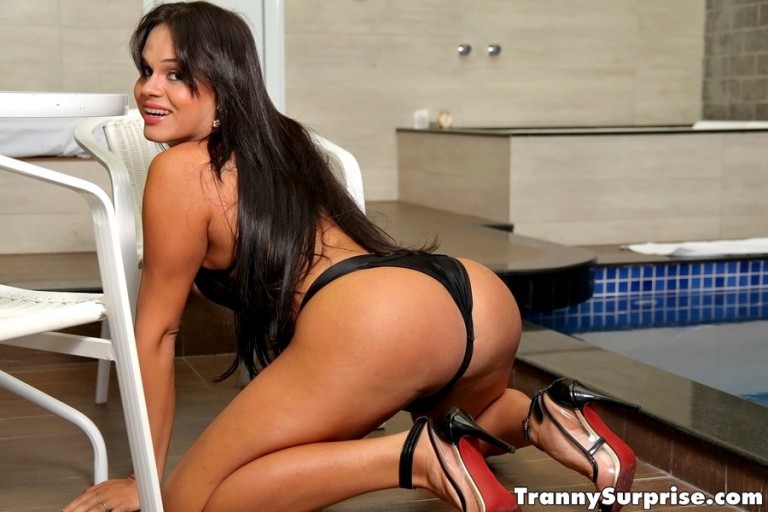 The best places to meet transgenders in Barcelona are among the best in Spain and also Europe. This is a very liberal and open minded city and you can find some great LGBT nightlife here.
For those that want to head out to nightclubs or trans bars near you there are plenty of options. Some will have nightly live drag shows, others might have a special ts event on certain nights of the week.
We will also be telling you about a really good ts dating network that will help you contact transgenders in Barcelona online if you aren't a fan of hitting up LGBT bars or going to live drag shows. The world is becoming more tolerant, but some people still aren't quite ready to let everyone know how they really feel.
That is fine, there is nothing to be ashamed of so while we will be telling you about brick and mortar places to search for trans sex in your area we will also give you some options for t4m online dating as well. Plus we will even give a quick mention to the shemale escort services in case anyone reading is interested in hookers.
We don't really think that is the best way to go, but we also are not judging. Some guys may want to experiment with a sexy local ts girl and was we covered in our LadyboyWiki Madrid trans guide online escorts are a booming industry in Spain.
You definitely have options for picking up transgenders in Barcelona, lets start with a good LGBT nightlife scene.
LGBT Nightlife & Drag Shows
We are going to list a bunch of LGBT friendly bars and clubs in this city where you might be able to meet some sexy transgenders in Barcelona. But as we all know just because you visit a trans friendly bar in your area it doesn't mean you are guaranteed to have any luck.
The ts movement is strong and definitely trending in the right direction, but they are still the minority. You could visit all of the below bars and clubs on a given night and not find any hot transgenders to try to pick up.
Or the next night you might only head to one LGBT friendly bar and see a group of hot Spanish shemales ready to party the night away. There is a lot of variance, the best thing you can do is put yourself in the prime trans hot spots in Barcelona and hope for the best:
We would suggest that you check their links to see if they mention any upcoming transgender events or live drag queen shows. Any time there is a ladyboy cabaret performance that would be a wonderful time for you to visit, or try to show up for the drag queen bingo show lunches at Priscilla Cafe if they are currently going on.
Not only could you hit on the hot Barcelona shemales who are performing, but there will probably be more trans in the crowd to watch the show. This is the same strategy if you go meet ts in Valencia, Ibiza, or Seville as well.
Strass is a new LGBT bar that hasn't been open too long but they are offering daily drag shows so be sure to check them out.
Online Trans Escorts In Spain
If you are looking for local online transgender escorts in Spain they will not be hard to find. You must remember that the Spanish word for transsexuals is travesti, so no matter if you are searching for escorts or on dating apps or sites be on the lookout for travesti.
You will easily be able to find some ts escorts, just head to Google and search for travesti escorts in Barcelona, or put in shemale, transsexual, tranny or whatever and you will have some options. You might even find some transgender brothels in Barcelona or sexy trans massage parlors around Spain.
There might also be tranny street prostitutes. Many of the shemale prostitutes in Spain come from Latin American countries. Overall paying tranny prostitutes in your area is not really recommended and if you do go that route make sure you wear a condom.
Dating Barcelona Transgenders
We have listed quite a few LGBT friendly bars and nightclubs where you can try to meet sexy transgenders in Barcelona or take the ones you do meet on dates. But not all guys are going to be comfortable in that scene, attending drag shows, or paying local travesti escorts either.
Many are still not ready to let the world know that they have an interest in transgenders and will want to meet them more discreetly. Well the biggest ts dating site on the planet is MyLadyboyDate and it can work really.
There are thousands of trans users across Europe, and hundreds in Spain. You can log on and message more ts girls near you in the first hour of using MyLadyboyDate then you are likely to meet in your entire life.
T4m online dating really helps you with speed and efficiency, plus the great discretion that it offers. Remember to always be on the lookout for the word travesti in their profiles if you are trying to find shemales on other sites.
For guys who are looking for the best places to meet shemales in Barcelona for ts dating or hook ups those two sites are your best resources.