Best Places To Meet Transgenders In Rome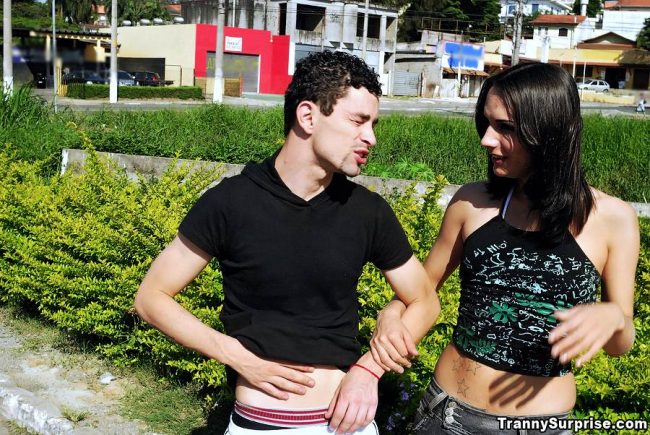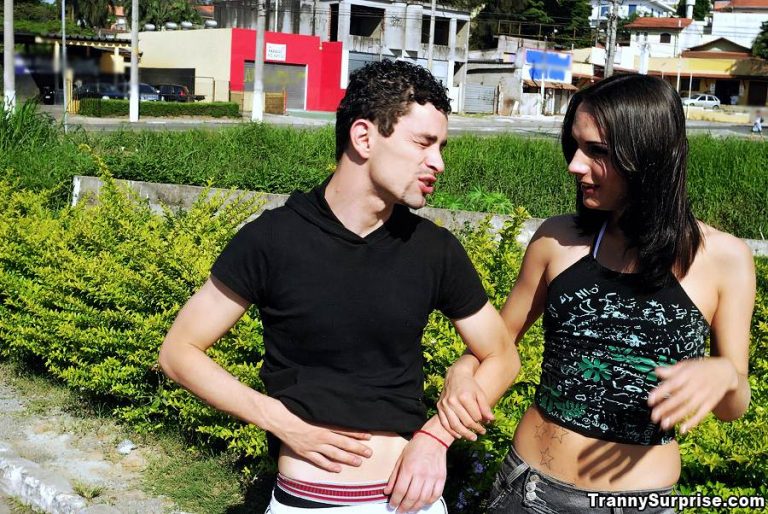 There are many places to meet transgenders in Rome and this post will break down some of the best for you. There is a burgeoning LGBT nightlife district here with many bars in a small area where you can start your search.
There are also some good nightclubs, live drag shows, and ways to meet shemales online on dating sites also. We don't really like to talk about prostitution much, but some studies have said that there are more transsexual prostitutes in Rome than anywhere else in the world.
We aren't sure if that is true, but we also have no reason to doubt their research. According to them Paris used to be the ladyboy hooker capital, but now it is this city.
You learn something new every day right? But we don't want to start there, instead we want to focus on some LGBT friendly bars and clubs where you might be able to pick up TS girls near you for dating or hook ups without having to pay to get laid first.
We should point out that these local trans bars are still open long term as of our last update. That doesn't mean we guarantee they will be a good place to meet shemales in your area today, we all know the current world situation will make that more difficult.
Trans Pick Up Bars In Rome
The main LGBT nightlife district is located on Via di San Giovanni in Laterano. This is often referred to as 'gay street' but do not worry all are welcome.
Of course Rome transgenders will be in the minority, but if you are trying to locate them in public this would be a good starting point. There are plenty of bars and cafes where the LGBT community will be hanging out at through the day, early evening, and into the night.
While there are some good LGBT nightclubs and pick up bars here what you find more of is clubs having certain LGBT nights. We will now list the best bars and clubs to try and hook up with transgenders in Rome, be sure to take note if any night of the week is listed:
On the special nights you can often find live drag shows and have a better overall chance of meeting transgenders near you. Oppio Café also holds regular live drag shows in Rome. We mentioned Thursdays were best at L'Alibi, but you can probably pick up hot ts girls in your area on Saturday nights as well.
As most guys reading this probably already know it isn't always easy tracking local ladyboys down, and when you do you need to hope that they aren't already with someone. If you think it is tough here the ts scene in Naples offers even less, how does Turin compare? That link has the answers.
Many Transgender Street Prostitutes
We mentioned it before but supposedly you can find more transgender street prostitutes in Rome then anywhere else on the planet. We haven't done any sort of fact checking, whether this truly is the top city for ladyboy hookers or not doesn't really matter.
No matter where they rank there are a lot of them and that means they have to be covered here. Often times they come from Latin American countries to work here, but there are some Europeans TS girls and even some Asian ladyboys near you too.
Shemale prostitutes in Milan are very popular also, so it goes to figure they would be popular here as well. Of course this can be a risky hobby to partake in, make sure to always wear a condom with any transgender prostitute you pick up in Italy.
It is also extremely easy to meet Rome transgender escorts online. There are TS escort services, and plenty of independent online escorts out there.
Some of the Asians will even offer ladyboy massage services in your area. A Google search will lead you to far more tranny hot spots then you ever imagined if you want to go that route.
Transgender Dating Site
While you can easily meet escorts for sex online what about good genuine transgenders in Rome for dating? Are there any good t4m dating sites?
Yes actually, MyLadyboyDate is the biggest and best transgender dating network in the world and Italy is one of its most popular countries in Europe. That shouldn't be a surprise after we just told you how many ladyboys can be found in Italy.
This is not an escort site, this is for serious t4m dating and real relationships. Maybe you want to experience dating a TS girl for the first time, or maybe you want to find a life partner.
There are hundreds of transgenders in Italy using the site, and many of these hot TS girls are from Rome. MyLadyboyDate will give you the best chance to achieve your goals here, and it can be done in a discreet way.
Even though there is a strong LGBT culture here and many trans around a lot of guys are still shy to let the whole world know just yet. The thought of going up to a shemale near you at a bar with so many people around may be enough to keep you from trying what you want to try.
But when you meet local Italian transgenders online you don't need to worry about it. T4m online dating gives you the discretion and privacy that is needed for you to finally take that next step.
Maybe you can meet one at one of the LGBT bars listed above, or maybe you can invite them over for a private dinner at your home where you might be more comfortable. Either way, we are sure you will find one that can make you happy.
Now you know of the best places to meet transgenders in Rome for ts dating or hook ups, hopefully you can make the information useful to you.