Best Places To Meet Shemales In Buenos Aires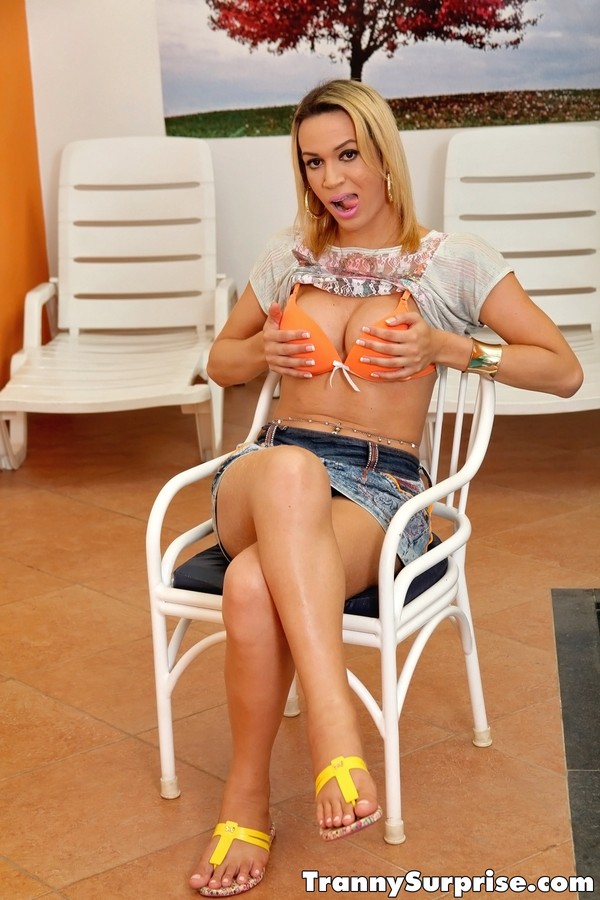 The best places to meet shemales in Buenos Aires will also be the best in Argentina. That shouldn't be a surprise, this is the capital and by far the largest city in Argentina so it should be expected.
There is a pretty vibrant LGBT nightlife scene here, you can find plenty of local bars that trans frequent as well as live drag shows. Plus there are many shemale escort services in Buenos Aires for guys that just want to bust a quick nut and not try serious ts dating.
We don't really recommend that, you can find some sexy Argentinian shemales for dating or to hook up with pretty easily if you don't mind putting in a little bit of effort. That effort may be visiting the LGBT nightlife, or it might be using the largest ts online dating site in the world to contact many trans near you in a short amount of time.
This is a pretty liberal and open minded city and there are plenty of ts girls around. They aren't always that easy to locate, but if you have a little luck on your side you should have a great time here.
Over the past couple of years we have been noticing more searches for trans strip clubs in your area on our site. For the time being we are not aware of any but if that changes we will update you.
One important thing to note, when looking for transsexuals in Argentina or any Spanish speaking country travesti is what they go by. So when looking for online escorts or on dating sites always be on the lookout for the word travesti.
LGBT Nightlife & Drag Shows
We have a nice list of nightclubs and pick up bars in the LGBT nightlife in Buenos Aires for ladyboy lovers. Live drag queen shows can be found at these pretty often, you should check the links to make sure you visit on the right night if you want to see a sexy shemale cabaret performance.
If all you care about is hooking up with local transsexuals then that would be advisable. Not only could you possibly pick up one of the drag performers, but there will probably be some sexy ts girls out to watch the show as well. The more options you have the better:
Niceto Club 69 has their drag shows on Thursday. You can also find drag shows in Buenos Aires at Bach Bar every Wednesday and Thursday. The others listed here should have them some nights as well. The Fiesta Jolie LGBT parties every Wednesday are definitely worth looking into.
If you are visiting Cordoba you can also find one of the best shemale bars in Argentina there called Beep Pub. And if you are in the country during the Bar Diversa Festival in Rosario in August it is another highly recommended transgender event to check out.
There is a large ts community in Argentina and as time goes on it should only continue to get easier to find more shemales near you for dating or hook ups.
If you ever wondered what the trans scene in Ecuador or Santiago are like those links have you covered.
Buenos Aires Shemale Escorts
You can easily find shemale escorts online in Buenos Aires or in most cities in Argentina. Either search for shemale escorts in Buenos Aires or travesti escorts in whatever city you are in on Google and plenty of options will pop up.
The t4m section on Craigslist will also have many trans escorts or some who will be offering a sexy shemale massage in your area. For transsexual street prostitutes in Buenos Aires you could visit the main red light area for travesti after dark where there are many ts street girls.
This is not a safe area so be careful. Overall going with shemale prostitutes is not advisable, if you do so make sure to take extra safety precautions. Do not follow them down any dark alleys, and always keep an eye on your drink at any bar or if you are alone in the room with any strangers. This goes as much for local ts online escorts as hookers off the street.
At the top of the post we pointed out that tranny strip clubs near you are getting a lot of interest these days. We do not know of any currently but if that changes we will surely let you know.
Argentina Shemales & Online Dating
We don't advise of going the escort or prostitute route and if you do make sure to wear a condom any time you hook up with transsexuals. A much better and safer idea would be to try to meet and date sexy shemales from Argentina on MyLadyboyDate, the largest ts dating site in the world.
No matter what city you are in anywhere on the planet if you want to meet good and genuine transgenders in your area this is the site to be on. There are plenty of shemales in Buenos Aires using it, there are more spread around Argentina, and the site is growing at a rapid rate.
The world is becoming a more accepting and inviting place for transgenders to come out every day now. As more work up the courage to live the life they want then more and more will be signing up to MyLadyboyDate for serious ts dating in Buenos Aires.
For guys who are looking for the best places to meet shemales in Buenos Aires or anywhere in Argentina you just got the info you needed, lets see what you can do with it.