Best Places To Meet Ladyboys In Tokyo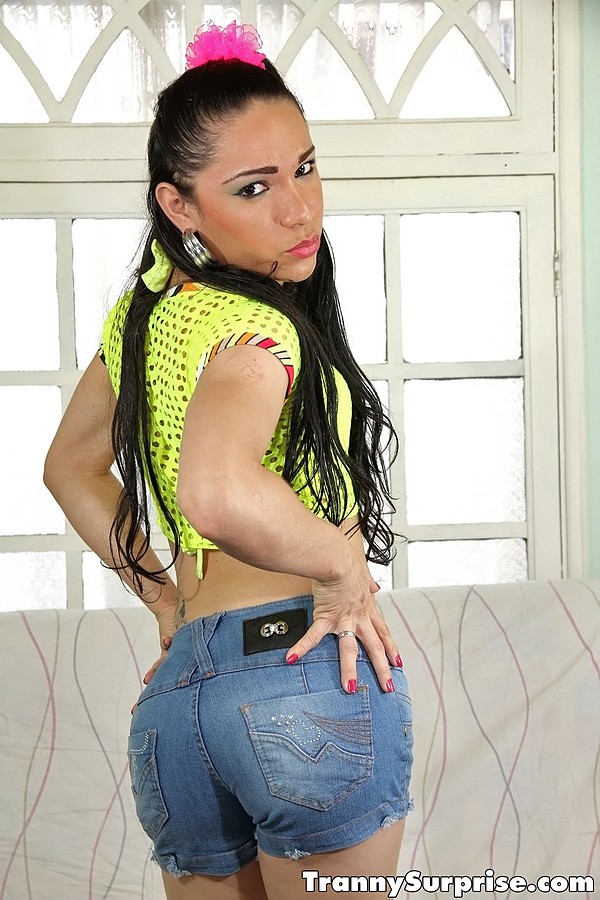 The best places to meet ladyboys in Tokyo can be a bit overwhelming for a first time visitor to the city. If you are familiar with Japanese nightlife then you should understand how things work, but we are sure some of our readers will never have gone out here before.
If you are a Japanese guy then you can go ahead and quit reading for the next few sentences. If you are a foreigner then you definitely need to pay attention now.
Much of the nightlife in this country is only available to Japanese guys, or sometimes foreigners who speak the local language. That is why any time you try to study up on places to go out you are always coming across the words 'gaijin friendly' as gaijin is the local word for a foreigner.
Since many of the best places to meet ladyboys in Tokyo are going to be at nightclubs, bars, or other forms of adult entertainment this is very important. The good news is that most of the places that transsexuals hang out in your area are going to be quite open minded and foreigners will be welcomed with open arms.
However if you don't get let in somewhere don't let it come as a major shock, that is pretty common in Japan. If you want to try to learn the local language then that can help, but it isn't always going to work for you. You may not realize how many trans near you there are but with how difficult they make it we didn't include it in our best places to meet hot Asian ts girls.
OK, now that we got that important note out of the way lets move back to the Tokyo ladyboys. We can tell you about a good trans cabaret show, a few bars where ts girls are known to hang out, an LGBT nightlife area, local ladyboy escort services, and some fetish parties that bring out all the freaks in the city.
Plus we also can tell you about the world's best transgender dating site for those that aren't interested in going out in the nightlife to try to hunt them down and want serious ts dating or just a quick hook up. It should be pointed out that the Japanese word for trans is 'newhalf' so when you are searching always be on the lookout for newhalfs.
Ladyboy Bars & Nightclubs
Lets go ahead and begin with the LGBT nightlife where you can find some Tokyo ladyboy bars and nightclubs. Shinjuku Ni-chome is the LGBT nightlife district and is where you can find all sorts of pick up bars. Loose Bar is one where you can probably find the trans near you hanging out.
Some other pick up bars where you might be able to find transsexuals in your area would be Motown, Black Horse Bar, and Gaspanic in Shibuya. Any time you visit a pick up bar like the above there is no guarantee that any newhalf's will be there when you show up, but if you spend enough time in the above you are bound to come across some shemales eventually.
There are a couple of more guaranteed bars, but they are a little different. There is a ladyboy cabaret show in Tokyo at Kingyo Roppongi. They put on live drag shows every night of the week. Closet Ball also puts on many drag and trans events.
Then there is Mirage Club which is a ladyboy hostess bar in Tokyo. This means you pay to sit and have a drink with them, and maybe you can set up a date when you both have free time.
Hostess bars are quite popular in Japan, but there is no guarantee that you will get anything more then a chat with them. Some newhalf's may be willing to meet and hook up with some of their clients, but if so you probably will have to pay them. Others may be looking for a nice guy to date and who knows it might be you. Speaking of local ladyboy escorts you need to pay lets cover them next.
Tokyo Ladyboy Escort Services
There are many Tokyo ladyboy escort services out there. Prostitution is illegal in Japan, but only if you are paying for sex. Paying for a handjob or blowjob is not against the law and is very common practice.
The main way to order newhalf escort services online would be to search for delivery health services. This would be a happy ending massage, and you often will need to go meet them at a love motel in the area they work.
If you search for 'Tokyo ladyboy delivery health service' or 'Newhalf delivery health massage in Tokyo' there are going to be pages and pages worth of escorts. Not all of them will be gaijin friendly, many won't have anyone who can speak English, and often the ones who allow foreigners can be very expensive.
Not all guys like prostitutes and want long term ts dating, but some can find great pleasure and relaxation from a nice happy ending massage and there are some skilled Japanese ladyboys in your area who know what they are doing.
Kinky Parties & LGBT Events
This is one of the wildest cities on the planet when it comes to kinky parties. Cosplay, BDSM, and sex toys are all very popular in Japan. It would not be at all surprising to find transsexuals at any of them.
However the two that are probably best for guys who are looking for Tokyo newhalf's would be the Folsom Black Leather BDSM Party and also Rainbow Events including Rainbow Pride. These are by far the most popular with the LGBT community.
Online Dating With Japanese Ladyboys
If you want to try online dating with Japanese ladyboys then MyLadyboyDate will be the best way for you to find them. This is the world's largest transgender dating site and you can't go wrong using it.
Considering this is the world's biggest city in a country where shemales in your area are quite prevalent you know they are going to be easy to find here. Online dating is so much more efficient then trolling pick up bars, particularly when it comes to trans.
At any of the above bars we listed you will need a lot of luck to A) find a ladyboy B) have them be single and C) have them be attractive. Of course you could go to the escort or hostess route, but that isn't really dating.
MyLadyboyDate will be the best place for you to meet ladyboys in Tokyo for serious relationships, casual dating, or just to find a newhalf to hook up with.