Best Places To Meet Transgenders In Raleigh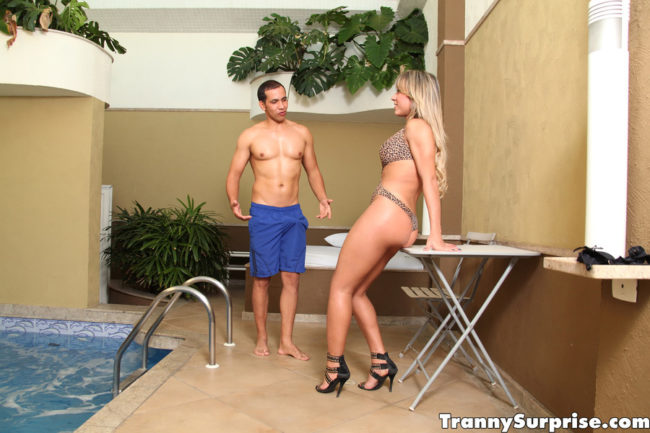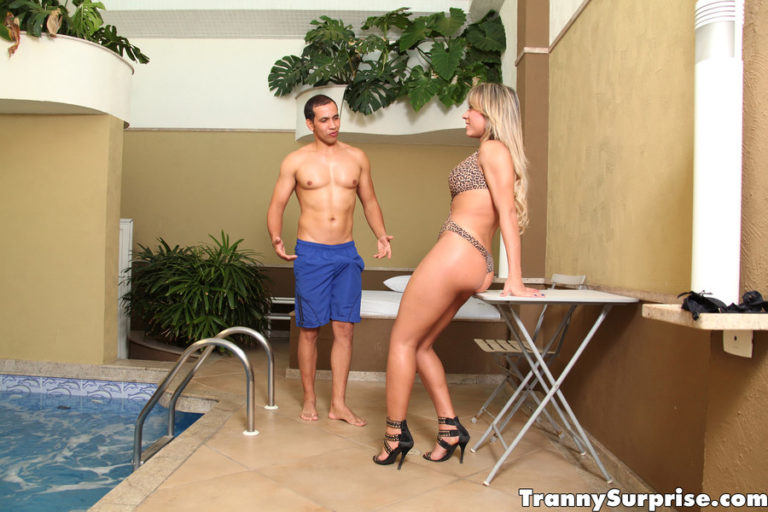 This post will be covering the best places to meet transgenders in Raleigh, plus we will mention a couple of options nearby in Durham as well. There are some trans hot spots around town where you are more likely to find them than anywhere else.
With that said you probably already know that this is going to take some patience and effort. Even if there are more ladyboys near you that feel comfortable coming out now than ever before it isn't like you can just snap your fingers and meet one at any time.
Well, you kind of can, but that is more possible due to a t4m online dating site that we will be telling you about shortly. Before we talk about that we are going to mention the potential best trans bars in Raleigh, but notice we still have to put a disclaimer on it and say potential.
Why? Because for the most part these are LGBT bars and nightclubs where transgenders will go from time to time. They aren't ts centric, you will find all types in them.
The more time you spend in them the better your chances, but we are guessing quite a few reading this are going to prefer that trans dating site that is popular in North Carolina, all over the US, and across the world.
One last quick note, obviously the local TS bar scene is dealing with the same type of lock downs many businesses are facing. As of our last update all the places we list on this page are still planning to be open long term, but we can't promise they will be open today so please check before you go try to pick up shemales in your area.
Potential Trans Bars In Raleigh
If you are looking for bars to meet transgenders in Raleigh try:
The last one is actually located in Durham and while they do have some special drag or ts events they aren't really trans hot spots in your area. Unfortunately we had to remove The Bar which had their Jazzy Drag parties every third Friday of the month because we heard it recently closed. Wye Hill has a popular Sunday drag brunch.
We suggest you take the links we just gave to all of their websites and look around for any upcoming drag shows or special parties that might involve Raleigh transsexuals. Any time they have a local ts event going on there should be some drag performers and probably more hot shemales near you mingling in the crowd.
You also should try to visit any time that Ru Paul's Drag Race is airing as they will often have live viewing parties. This same strategy can be used at other LGBT bars and clubs around the Hargett Street gayborhood.
There is also a thriving drag and trans nightlife scene in Charlotte that you may want to check out, and you have some options around Virginia Beach as well.
Meeting Transgenders Online
We just listed quite a few potential trans hot spots in Raleigh, but we also know that many of you reading this have no intention of visiting them. For numerous reasons not everyone wants to go out to an LGBT bar or watch a live drag show.
We all know the ts dating scene is trending in the right direction, but we also know that there is still a ton of work left to be done. We just need to keep doing what we have been doing and hope things continue to get better and better.
We mentioned there is a lot of ts nightlife in Charlotte also, well we found something really interesting recently when we contacted MyLadyboyDate. There were a surprisingly high number of North Carolina trans users on this t4m online dating site, the biggest and best of its kind you will find anywhere in the world.
If you are looking for a discreet way to meet transgenders online near you then there isn't a better, safer, more discreet, and easier way to do it. If you have any interest at all you might as well look into MyLadyboyDate and see what it has to offer.
Years ago you might have gone to the t4m section of Craigslist, these days it is a cesspool of local trans escort services, ladyboy massage, and scammers. Don't get fooled by any of them, use the best ts dating site available and start meeting hot ladyboys in your area online in as discreet of a way as possible.
That really is all we have to share, now you know your options for the best places to meet transgenders in Raleigh and we wish you luck.