Reader Submissions: First Ladyboy Encounter
We get plenty of reader submissions about hooking up with ladyboys, but only a few of them that make the cut. Here is one about a guy's first sexual encounter with a ladyboy in Ko Samui.
One night in Ko Samui I was walking down by the beach checking out the selection of girls and there really was not very much on offer.
I decided to call it a night and go home and started heading back. I ended up walking behind this sexy butt in a tight black dress and enjoyed the view.
After a minute or two of perving the time was right to move in and see if she wanted to come home with me. I made my approach and said hello.
Not What I Was Expecting
I started to chat with her and she was very shy not wanting to make eye contact. Eventually she did and I could tell it was a Ko Samui ladyboy.
I wasn't expecting that at all because usually they don't have curvy hips and she certainly did. She also had some pretty big boobs but they were clearly fake.
I was bored and also a bit horny so decided to try something I had never done before. I heard they gave great blowjobs and I was curious to find out. Might as well try it now.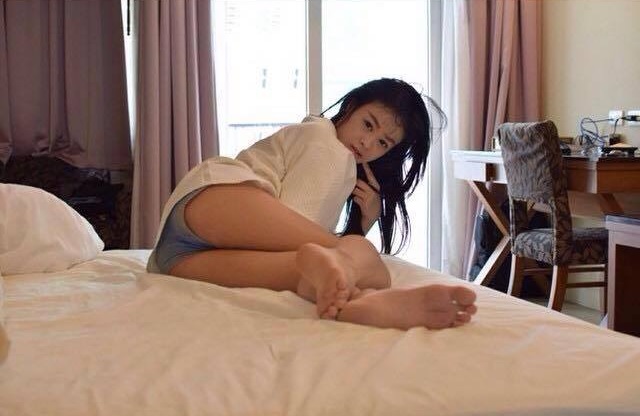 We went back to my place and she was still quite shy. Usually ladyboys are very aggressive but not this one. I think she was new to Ko Samui but who knows.
She was post op but I didn't really take a look down there. I just motorboated her boobs for a bit and then let her get to work sucking me off.
Ko Samui Ladyboys Give Great Blowjobs
There are certain things that can make for a great blowjob. The easiest way is if the girl has one of those rare perfect BJ mouths.
If you have ever had a BJ from one then you know what I am talking about. For thise the skill level really doesn't matter. They are so soft and the perfect texture. Well this ladyboy in Ko Samui did not have one of them.
The next way is if they have great skill. Maybe it is a trick they do with their tongue. Maybe it is having no gag reflex. Maybe it is having the up and down/turning the head motion down to perfection.
Once again she did not have that. Instead what she had may have been better. When a ladyboy gives you a blowjob they are doing it because they want to. That is what makes them so great.
Ladyboys Love To Suck Dick
Generally when a girl gives you a blowjob she is just doing it to make you happy. There are some girls that truly have an oral fixation and if you find one you should never let her go. But for the most part girls don't really enjoy it.
When a Ko Samui ladyboy is doing it they are doing it with a passion that just can't be matched by most girls. Also since ladyboys have (or had) the same equipment they know what to do and just as importantly they know when to do it.
It is the same way for a guy when he is trying to please a girl. We think we know the right spots to touch, and if you care about making her happy you will try your best to do so.
But in reality we are just totally guessing. Well when a ladyboy is sucking your dick there is no guess work. They what will make you feel good and he will focus on doing just that.
She would go down deep and hold it in for a long time. Then slowly come back up to the top dragging his tongue across my shaft the whole way.
Then she would pump it really fast, then slow again, always mixing up the tempo. Eventually it became to much and I blew in her mouth.
Usually girls move their mouth off right away, but that wasn't what happened with this ladyboy sucking my dick. She knew to keep going but extra slow and soft, always swirling her tongue around my head.
It was a great experience and I am so glad that I tried it. It has led to many others which I will be submitting at a later date, and in fact a week later I even saw this hot ts girl on ThaiFriendly and contacted her again. Hopefully you enjoyed reading about my first sexual encounter with a ladyboy in Ko Samui.