Best Places To Meet Ladyboys In Bali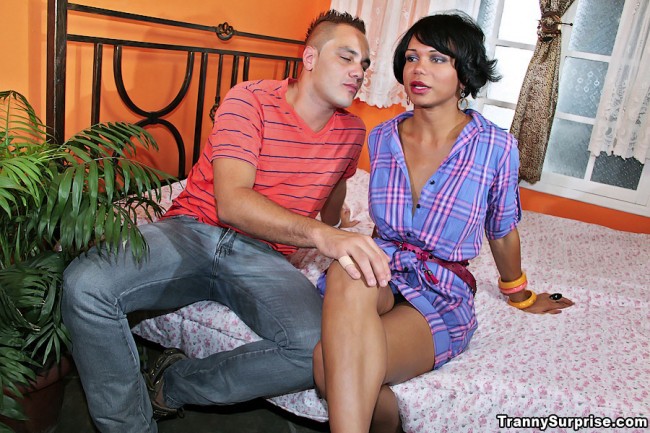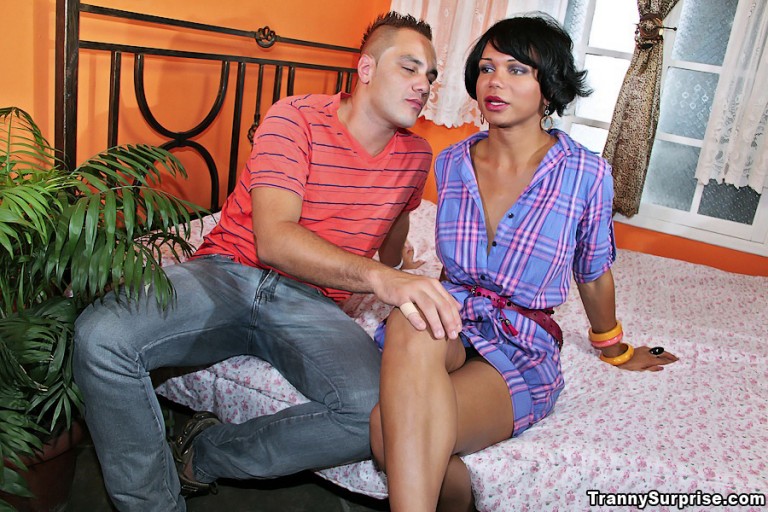 The best places to meet ladyboys in Bali would also be the best places in Indonesia. This is the main tourist destination in the country by far, and the beautiful beaches are visited by people from all over the world.
As is often the case wherever tourists dollars go many local people will follow. When you go out in the Kuta nightlife district where most tourists go to party there will be lots of prostitutes, and some of these Bali prostitutes will be ladyboys.
We aren't saying that all of the transsexuals near you in this city are going to be hookers, but a fair percentage of the shemales will be. You can still find good trans  dating with ts that aren't sex workers, but that won't really be easy at some pick up bar or nightclub.
This is often the case when it comes to transsexuals, the easiest ones to meet near you are going to be the prostitutes. The ones you would want to try some serious trans dating with are much harder to locate.
Don't worry, we can tell you about a great ladyboy dating site that you can use to find them. Unfortunately most of the brick and mortar places we will mention in this post do revolve around red light areas.
One quick important note, waria is the local Indonesian word for transsexuals. So if you are looking for trans in your area online be on the lookout for waria.
Ladyboys In Kuta Pick Up Bars
As we mentioned the main nightlife district that most tourists go to is Kuta Bali and many sexy ladyboys will be out partying here every night. You can find some street prostitutes all around the nightlife area.
There are also many pick up bars that Bali ladyboys love to party at. Some of their favorites are:
You used to be able to see some live drag queen shows at Bali Beach Shack, the above video is from there, but unfortunately we heard it is closed. Bali Joe Bar also does some drag shows, but it is more of a gay bar. There are also going to be some ladyboys in Seminyak in the LGBT nightlife area on Jalan Camplug Tanduk, but Kuta will be the easiest area to find sexy shemales near you.
Unfortunately the always popular Pyramid Club has closed. If you wanted tips on spotting ladyboys click there.
Ladyboy Massage In Bali
Like in many Asian countries much of the prostitution in Indonesia is done behind closed doors at erotic spas for men. Of course many of these spas are staffed by females, but there are some places to get a ladyboy sex massage in Bali.
Most of these are in the main nightlife area. Just take a walk down this street and you will notice some spas with ladyboys in your area for your happy ending massage.
You will also be able to find many ladyboy escorts in Bali offering hotel massage services. Just hop on any popular dating app and you will see lots of profiles that say things like waria, waria escort, or waria sexy massage, shemale massage or something similar.
While you can find some trans at bars here if you are also going to try and meet ladyboys in Bandung it will pretty much all have to be done online.
Dating Bali Ladyboys
OK, now that we have gotten the nightlife and ts massage options in your area out of the way lets try and help you find some good Bali ladyboys for dating. Going out to a pick up bar here and trying to meet a genuine and honest trans for dating will not be easy.
How will you know if they are a prostitute or not? How will you know if they are the type that goes out and has sex with random tourists every night of the week. Some guys may just be looking to hook up and that is fine, but we are sure that some readers here have a real interest in dating a sexy Indonesian waria.
We aren't saying it is impossible to find one in person, but it isn't going to be easy. You are much better using the largest transgender dating network in the world which is MyLadyboyDate.
This site has been around for many years and is very reliable. Now that there is a major trans movement worldwide its membership base is growing fast, and they are getting many new ts girls to sign up every day.
If you want to date Bali ladyboys then there will not be any easier way to find them. Or you can search in other cities in Indonesia and if you find one you really like and want to spend your holiday with offer to pay their flight here.
Do not ever send them money up front, but tell them that you will pay them back for their ticket when they arrive. Some may be able to afford it on their own, but many won't and if you treat them to a free trip to this beautiful beach paradise they will want nothing more than to make you happy while you are together.
You can find plenty of ladyboys near you on dating apps, but that is similar to meeting them in a pick up bar. If you hop on Tinder and start swiping right you will probably match with 5 to 10 ladyboys on your first day.
However these are the thirsty trans who are online all the time and are trying to hook up with every new foreign man who visits the country. If you want a Bali ladyboy prostitute or extreme slut then you just found them.
But if you want the best place to meet ladyboys in Bali for a more genuine relationship then you will need to look no further than MyLadyboyDate.