Best Places To Meet Ladyboys In Melbourne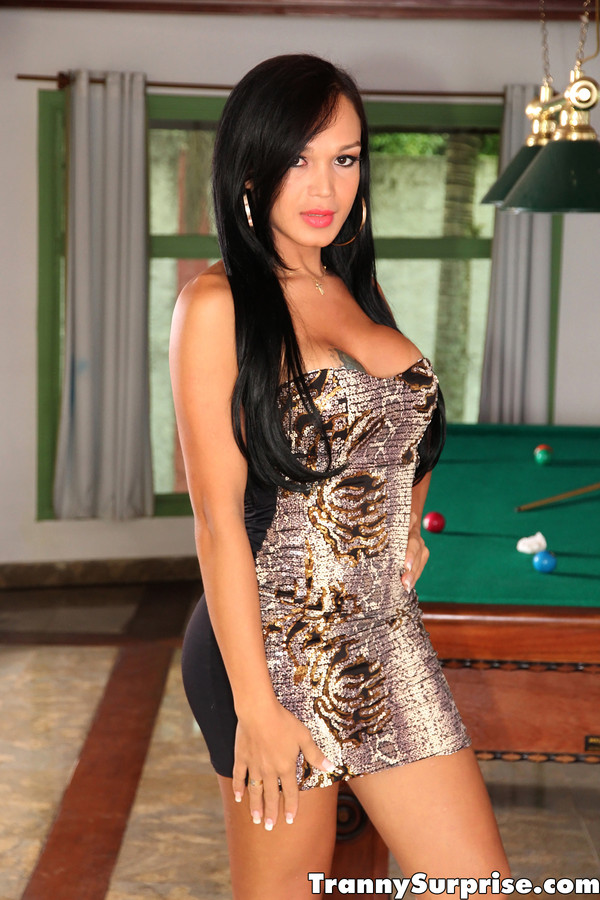 The best places to meet ladyboys in Melbourne offer a wide array of venues to choose from. You have some LGBT bars and nightclubs, live drag show's, and also some massage spas or brothels with Asian ladyboys much like you find in Sydney.
For those that don't know Australia has regulated brothels and sex massage spas which are legal to use. Obviously most of the sex workers are females, and many of them are from countries like Thailand, the Philippines, and Indonesia.
Well Southeast Asia is a known ladyboy hotbed and you can find a few brothels in Melbourne with Asian ladyboys working at them. You go in, choose the ts girl you like, have your fun and go on your merry way after paying. With so many Asians around ladyboy massage in your area is becoming more and more popular.
For guys who are a little curious about dipping their toe in the local tranny waters they are a nice option for a quick sexual experience. See if you like it, and if so maybe try to find a transgender life partner for dating or a more serious relationship.
If not no harm done and at least you got the answer you have been searching for. They would definitely be the easiest place to meet Melbourne ladyboys near you, but they are not the only option that you have.
This post will mostly focus on how to enjoy serious dating with trans. The best LGBT bars, drag shows, and a great ts dating site will get the most run here, but before we get to them lets talk a bit more about the brothels.
Asian Ladyboy Brothels In Melbourne
All over Australia you will find hundreds of brothels and Asian massage parlors where you can legally pay for sex. They are regulated and all of the sex workers are tested regularly to make sure they are clean.
You find some Aussie girls, Europeans, and the rare African or Latina girl but Asians are definitely the most common. Well the Southeast Asian ladyboys found out about the better earning power they have here and many have started to come over as well.
There are a couple of full on ladyboy brothels in Melbourne. We really do not like to link to venues in the sex trade, but a quick Google search can lead you to their websites or show you their addresses.
You can also meet independent transexual escorts in Melbourne by doing a search as well. With the rise of the Asian ts population ladyboy massage in your area is also becoming very popular.
LGBT Nightlife & Drag Shows
We wouldn't call the LGBT nightlife in this city to be world class, but there is some and it is trending upwards in the right direction. We wouldn't be surprised if the number of local tranny bars and nightclubs in this city double over the next 10 years.
Anyone who has ever tried to pick up ladyboys in Melbourne's nightlife, or in most cities on the planet really, knows there are no guarantees. You could go check out a handful of different LGBT bars on a given night and not find any trans near you.
Then a few nights later you could head to one bar with your ts date and see all sorts of single transgenders out looking to hook up. That is how it goes, but the more time you put into it the more success you will have.
Some of the best LGBT bars and nightclubs to try and meet ladyboys in Melbourne are:
Many of these will put on live drag shows. Check the links we gave to see when their next drag queen cabaret in Melbourne will be held, that would be a great night to try and pick up some sexy trans near you. Overall the Collingwood area is the main ts hot spot in the city and most of the above are found in that part of town.
Plus there will be many parties going on during Pride in February that will give you plenty more options to find hot t girls. If you want to find Brisbane ladyboys or more in Adelaide we covered them also.
Meeting Melbourne Ladyboys Online
With a limited LGBT nightlife scene you may need to go a different direction. Going out for five hours trolling gay bars hoping a hot cross dresser comes in and being let down can be a real bummer.
But when you use MyLadyboyDate to meet ladyboys in Melbourne online you know you will have many to contact. This is the biggest and best transgender dating network in Australia, and also the best in the world.
You will find more trans in your area on this site than all of the others combined. Right now it has a fair number of users, but as the transgender scene continues to strengthen across the planet their user base will continue to trend upwards.
Not all guys are going to want to go have sex with an Asian ladyboy at a brothel or massage parlor. Others won't want to be going out to LGBT nightclubs, gay bars, or watching some drag queen cabaret.
We all have our own preferences on how to meet people, and we all can choose to do it however we want. But finding local trans can be like looking for a needle in a hay stack, and thankfully the internet and modern technology can really speed up the process for you.
When you use MyLadyboyDate you can contact more ts girls in Australia in one hour then you are likely to meet in your entire life. For guys that are looking for the best places to meet ladyboys in Melbourne for ts dating or hook ups it is the best resource you will find anywhere.