Best Places To Meet Shemales In Cali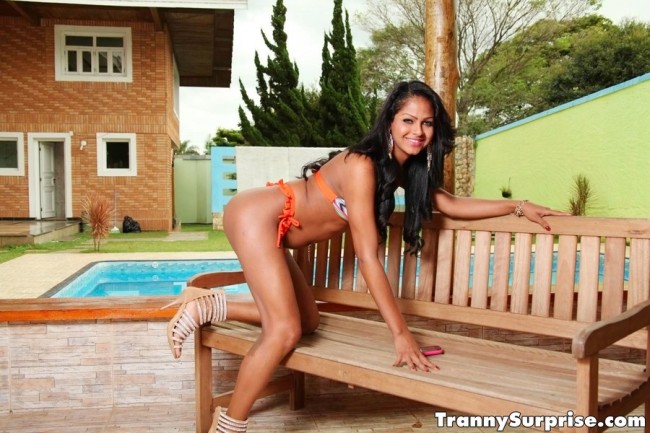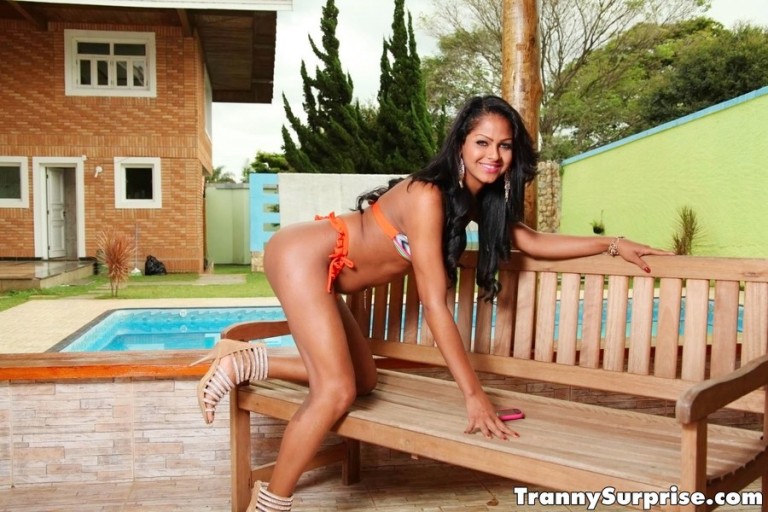 The best places to meet shemales in Cali, Colombia are not easy to pin down. The reason for this is pretty simple, the LGBT nightlife scene here is pretty fluid, particularly when it is transgenders involved.
While the trans community is growing in Colombia and across the world they are still definitely the minority. There really are not many specific trans bars and bars for guys who want to pick up trans anywhere in the world, and there are none like that here.
So when looking for the best places to meet shemales in Cali all you can do is go to the known LGBT nightlife hot spots and cross your fingers. Well, there is one other alternative, but it probably isn't want many readers are wanting to here.
As is common in many cities, particularly cities that tourists frequent, there will be transsexuals in your area around Avenida Sexta. This is the main nightlife district in the city and these local trans will be coming here hoping to meet the tourists who are coming to party.
They will be out walking up and down the streets trying to find a guy all night long. If you are looking for shemales in Cali that will be the main trans hot spot to go.
Plus there will be travesti escort services, and we specifically use the word travesti here because that is what you need to search for. Like in much of the Spanish speaking world travesti is the word for shemale here, so if looking for escorts or ladyboys near you to date online that is what you need to be looking for.
A whole lot of searches for trans strip clubs have been taking place on our site over the past year or two. Unfortunately we do not know of any currently but if that changes we will update you.
LGBT Nightlife & Avenida Sexta
Anyone who has been to this city or has done any research on it knows that Avenida Sexta is where the party is at. Sometimes referred to as 6th Street, if your goal is to go out and have a good time in this town this is where you need to be.
Many tourists stay in this part of town, and as is always the case in foreign countries where the tourists are the trans in your area will follow. This is for both the females and trans, so anyone looking to pick up Cali shemales near you needs to look no further than Avenida Sexta.
They might be in some of the bars, but many will be walking around this nightlife area trying to find drunk guys.
Many of the cities best LGBT bars and nightclubs can be found here, so if partying is on your mind do like the other tourists do and stay in this area. There isn't a huge scene for LGBT nightlife, but some spots you could visit are:
The above are sometimes known to put on live drag queen shows in Cali, but calling them trans bars would definitely be overstating it. As is often the case when trying to pick up trans you need to spend long hours in a gay bar hoping a sexy ts girl comes in to make all your time and effort worth it.
One word of note, no matter if you pick up a local shemale street prostitute or just meet someone in a bar here always keep an eye on your drink. This goes for when you are in the bar and also back at your room, robbing people after drugging them is a frequent occurrence in this city.
Travesti Escort Services
It will not be hard to find travesti escort services at all. Online prostitution is a growing industry across the globe and it is booming in Colombia as well.
Googling Cali travesti escorts, transsexual prostitutes in Cali, Cali shemale hookers, ladyboy massage or any combination of the above will lead you to many options. We don't like to promote prostitution here so won't be mentioning any specific escort sites to choose, but you won't have any problem finding options.
Earlier we told you how tranny strip clubs in your area are getting a lot of interest these days. We do not know of any right now but if that changes we will definitely update this post so check back in the future.
Shemales in Ecuador aren't covered often. If you ever plan to travel over there that link breaks down the scene for you.
Meeting Cali Shemales Online
As is often the case by the time we get to the trans online dating section of this Cali shemale guide we realize we haven't brought much value yet. It really isn't our fault though, we are just reporting what is available to you.
The transsexuals on Avenida Sexta will always be easy to find, but they are hard to trust and are often very used up. You might be able to find some sexy Colombian transgenders out at the above listed bars, particularly if they are having a drag show, but they don't have them every night.
Trans near you still aren't easy to track down here, but using MyLadyboyDate can really speed up the process. It is the top transgender dating site in this city, Colombia, and all across the globe.
Transgenders are very active on the internet, and if there are shemales in Cali looking for dating then this will be the easiest place to find them. No picking up local tranny prostitutes, no hoping the ts girl you meet in a bar won't drug and rob you.
For guys looking for the best places to meet shemales in Cali for ts dating or free hook ups MyLadyboyDate is the best resource they could ever find.