Best Places To Meet Transgenders in Vancouver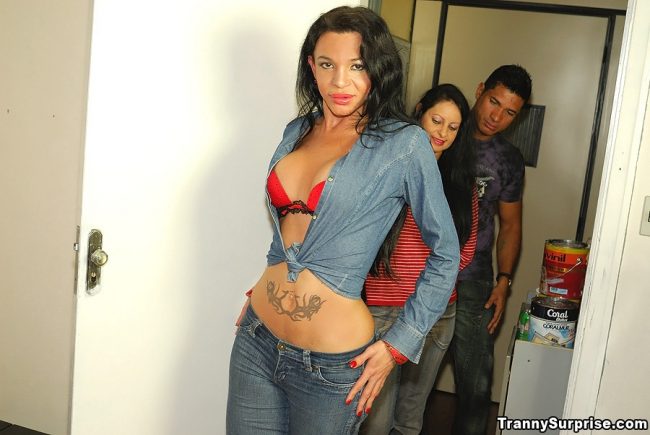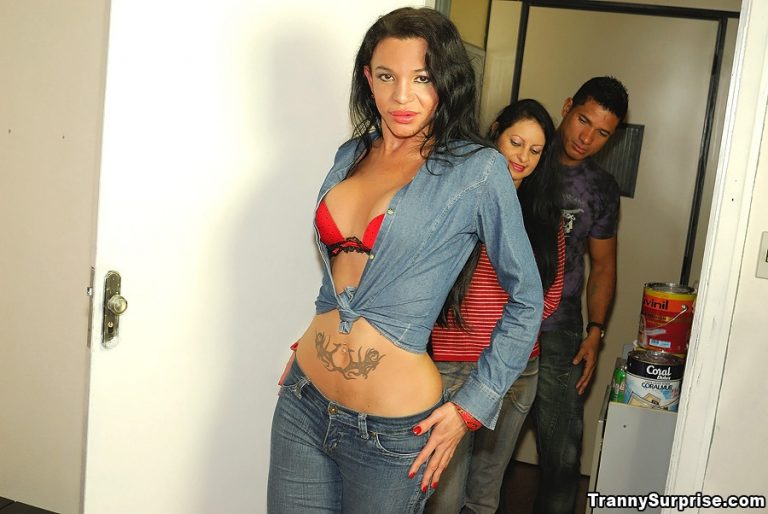 When looking for places to meet transgenders in Vancouver you have some options. This may not be a ladyboy hot spot like Asia, but you can still find some ts near you if you know where to look.
Of course the LGBT nightlife district of Davie Village will be what a lot of this post is about. Many still do prefer to go out and pick up people at bars.
If that sounds like your style then our LGBT nightlife section will really help you meet transgenders in Vancouver. But that is not the only way, we also will tell you about a good local trans friendly swingers club, a popular LGBT event, and how you can meet transgenders near you online at any time.
TS girls are still in the minority so it will take some effort to meet them, but don't worry we have some solid tips for finding shemales forthcoming. Be sure to stick around for our local transgender bar map for your area at the end.
Over the past year there have been many searches for trans strip clubs on our blog, for the time being we don't know of any but if that changes we will update you. We are also getting lots of people searching for shemale sex massage and escorts, but those topics are beyond what we plan to cover.
LGBT Nightlife In Davie Village
Davie Village was the main gay bar district in this city for many years. Now it is known as the LGBT bar district because we must always be politically correct, right?
Going out looking for transgenders in Vancouver's Davie Village may not be as easy as one might think. Yes, there are far more local shemales here than their used to be, but that doesn't mean you can just snap your fingers and find some.
One night you might go to every bar on this list and not find a single ladyboy. Another night you might see six hot trans at the first bar in your area you go into. This is going to take effort, patience, and a little luck.
Some good LGBT bars to look for transgenders in Vancouver are:
A year ago we would have told you to go to the Coconuts and Bananas trans night at The Odyssey, but unfortunately it is no longer up and running.
The Vicious Poodle has become a local shemale hot spot in Victoria. They have drag brunches on both Saturday and Sunday plus drag shows on Tuesday and bingo on Wednesday.
In the intro we said that we are getting lots of searching on our site for tranny strip clubs, currently we do not know of any but if that changes we will surely add the info to this post.
Here is a trans guide to Toronto if you are interested, or for something a little closer check out some ladyboys in Seattle.
Fringe Festival & Other Events
The Vancouver Fringe Festival is held in September and is one of the bigger LGBT events in Canada. Try to make it out to this great event if you can.
It will be a great place to mingle with the transgender community and find out more tips of your own. TS girls from all around the country will be visiting, even from cities like Calgary.
Another cool party to try and find shemales is the Ruff Vancouver Circuit Event which is geared towards gay, bi, and TG men. And then there should be plenty of sexy ts out enjoying the Pride Parade each August.
Trans Friendly Swingers Club
Swingers clubs, like the LGBT movement, are really growing in popularity these days. Thanks to the internet it is easier for like minded people to get together and enjoy themselves.
Forbidden City is a transgender friendly swingers club in Vancouver. Once again you can't just show up and expect to find lots of hot Asian ladyboys ready to swing every time, but it is just another place to look.
If the whole swingers and group sex angle plays up to you Adult Friend Finder is where you can find the kinkiest people in any city, trans included.
Meeting Vancouver Trans Online
Our last section is all about meeting transgenders in Vancouver online on a great t4m dating site. Lets face it, many guys don't want to be scene trolling LGBT bars in Davie Village and walking up to a trans in a crowded bar hoping they will be ready to mingle.
Some people may be ready for that, but a lot of us value our discretion. That is where MyLadyboyDate comes into play, it is the biggest transgender dating network in Canada and the world!
TS girls in your area are usually very active online, many of them value their discretion as well. While some have the courage to let the whole world know who they really are some won't want to get all dolled up and go to Davie Village just to get stared at.
That is one of the main reasons why it is so much easier to meet transgenders near you online rather than in person. Well that, and the fact that dating sites are more efficient no matter who you are trying to meet.
The bottom line is if you want serious ts dating, to find a local trans life partner, or just to have a quick fling MyLadyboyDate is going to be the easiest and quickest way. There are many places to find transgenders in Vancouver, but that doesn't mean this will be easy.