Best Cities To Meet Ladyboys In Southeast Asia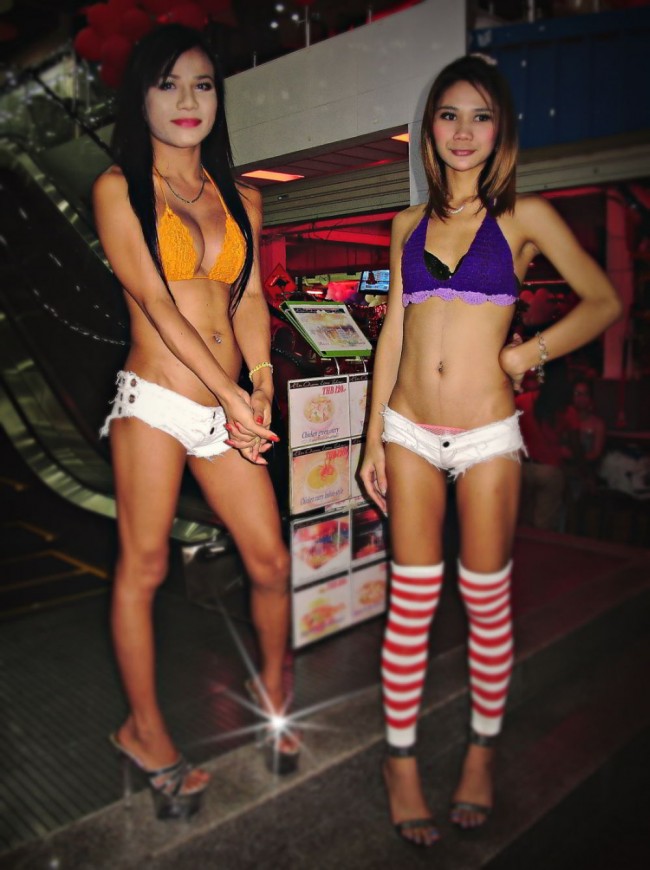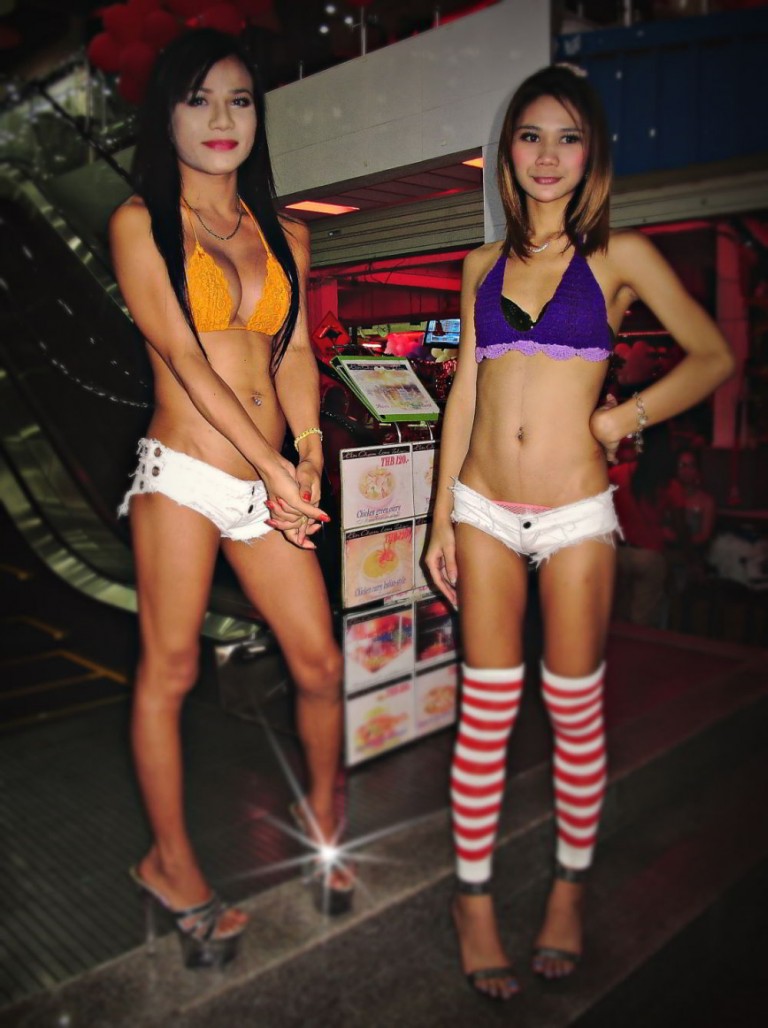 The best cities to meet ladyboys in Southeast Asia are probably also the best in the world. This is the biggest trans hot spot on the planet and if you are a real ladyboy lover then you kind of owe it to yourself to see what things are all about in this area of the world.
But writing a list like this can be hard since most of the Southeast Asian ladyboys guys will see on their trip are going to be prostitutes. If sex workers don't bother you then all you really need to do is head to Thailand and visit any tourist or nightlife district of the cities you visit.
There will be ladyboy hookers out near all the red light entertainment in every city and you can pick them up in a matter of minutes. In fact if this was a top cities for trans sex workers list the top 3 spots would all go to cities in Thailand, but that is not what this list is all about.
The trans prostitutes will be a factor in the rankings here because they are who travelers are most likely to come in contact with, but they are not going to be the main deciding point. The goal of this site is to help guys meet ladyboys for dating and maybe find a life partner, not just pay a sex worker.
So the trans dating possibilities will be a major factor, and for the most part that just means how easy it is to meet ladyboys in Southeast Asia online. This part of the world doesn't really have LGBT nightlife areas or pick up bars for the most part, or if they do they usually revolve around prostitution.
To meet a good genuine trans that could become your life partner there is one main dating site that will be best, and we will of course be telling you about that later. But before we get there we need to give you our list of best ladyboy hot spots in Southeast Asia, and before that a quick word about what the nightlife here is like.
Sex Workers In The Nightlife
We already hit on this a little bit, but when you try to meet ladyboys in Southeast Asian cities the majority of the trans you see out in the nightlife are going to be prostitutes. They will be trolling the streets all around the main red light and nightlife districts where most travelers go.
Could you possibly start a relationship with a trans sex worker and end up finding the partner you will spend the rest of your life with? Absolutely, but do not count on it.
It is very common for guys to come over here and meet a prostitute, be it a woman or trans, and fall in love with them. Then they fly back to their country and start sending them money via Western Union and the hooker tells them they aren't selling their ass anymore.
Meanwhile they are still trolling the streets every night looking for customers. Could your ladyboy prostitute be different? In theory yes, but it is far more likely you will be another in the long line of many who have fallen for that before.
If you want to meet a genuinely good trans who would be right for dating then use MyLadyboyDate, but we will talk about them more later. Now lets start with our list, and number 1 might surprise some people.
1. Manila Ladyboys Are At The Top
This may surprise some people, most would expect our #2 city to be on top and we can definitely see the logic behind that. But we are putting Manila as the best city to meet Southeast Asian ladyboys because we believe there are better dating prospects here.
We mentioned the world's biggest transgender dating site before, well do you know which city has the most ladyboys on the site? You guessed it, Manila.
On a per capita basis it actually isn't the best, but from a sheer volume it is. The Philippines is a country that is known for great online dating, and you can rest assured that Filipina ladyboys are just as active on dating sites as the girls are, and probably even more so.
Our LadyboyWiki Manila ladyboy guide also shows that you have some great red light possibilities with trans here at well. There are so many transsexual prostitutes out in Makati.
Since we are giving dating options the nod we feel justified putting Manila in the top spot, but our #2 city is definitely strong competition.
2. Most Trans Sex Workers In Bangkok
We are comfortable in saying that there are more transsexual prostitutes in Bangkok than any other city on the planet. Anyone who has visited here before and walked around after dark knows this to be true.
In one of the busiest areas of the city once the sun goes down there are trannies all around you. You can find them right on the main road, down every soi, plus there are ladyboy Go Go's and sexy ladyboy massage spas.
As far as trans sexpats go you aren't going to top things here. There are also a very high number of Bangkok ladyboys who are doing online dating, so you have good opportunities for both. If you are looking for a serious relationship and a life partner than Filipinas should be a little easier, but you can have lots of success here as well.
3. Cebu City Is Best For Ladyboy Dating
Number 3 may also shock some people, but you have to remember we are slanting things towards finding a life partner and not just hooking up with a prostitute. Cebu City is probably the best city for dating Southeast Asian ladyboys you meet online, and the numbers definitely back this up.
Earlier we said that Manila had the most users on MyLadyboyDate, the total is actually right around 975 at last check. That is a high number no doubt, but remember that this is one of the biggest cities on the planet with a population in the 20 million range.
Bangkok had just under 600 transgender users, still a very high number, but it is also a massive city with over 15 million people. Well Cebu City has around 925 ladyboys on the site, and the population here is 1/10th what you find in Manila.
From a per capita perspective it isn't even close, Cebu City is the best for trans online dating. So why does it only come in third? Even though we are heavily weighting this towards dating the red light entertainment is still worth something, and there are very limited options for that here.
To be fair you could find trans escorts online, but you can also easily do that in the other cities on this list. So while the Filipina ladyboys in Cebu City should be the easiest to date, hook up with, or have a serious relationship with we can't give it the top spot since the nightlife options are so dim.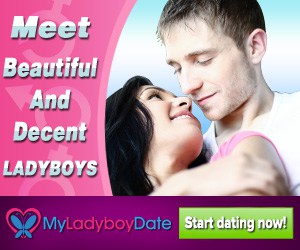 4. Pattaya Trans Red Light Entertainment
On the opposite end of the spectrum from our number 3 comes all of the ladyboy prostitutes in Pattaya. This is a purely sexpat destination, if you have dating on your mind this is not a city you should be interested in.
How does it rank 4th in our list then? Well, if you have know how many transsexual prostitutes you can find here you would understand. Just like in Bangkok there are many ladyboy Go Go's, sexy massage spas, and lots of trans street prostitutes also.
There are also some Thai ladyboys at the Go Go's who don't have sex with every customer who will pay them. They are often known as coyote's and are just there to bring customers into the bar. If you did want to date a Pattaya trans they would be the ones to shoot for.
Or just take the hour and forty five minute bus ride to Bangkok where there are better dating options.
5. Sexy Phuket Ladyboys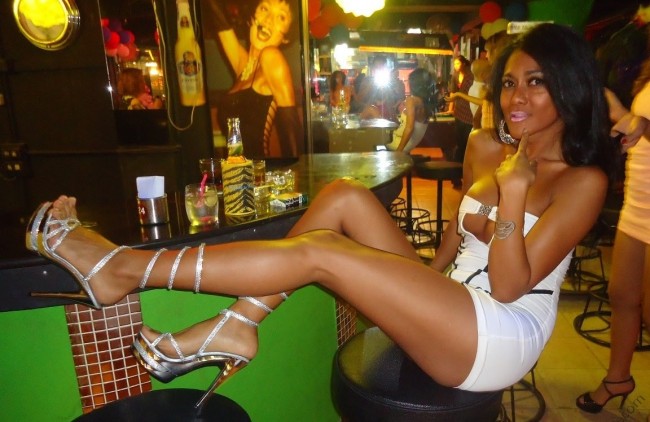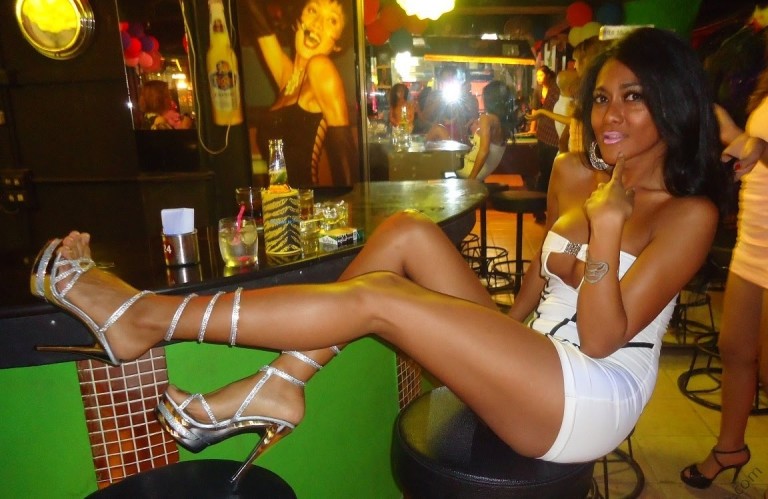 Another great spot to meet ladyboys in Southeast Asia that is in Thailand, this time the beach town of Phuket. All over the red light area  you will see many street prostitutes, and even some ladyboy Go Go's.
You also do have the chance to meet some Thai cross dressers who aren't hookers that are coming here for a vacation. That isn't likely, but you are more likely to find a good trans for dating here than in Pattaya.
Overall consider this another sexpat town, but you have a better chance of getting lucky and finding one who isn't all about money than most others.
6. Angeles City For More Hookers
The Angeles City ladyboys are pretty much the same as what you find in Pattaya. This is another sexpat town where you will probably be paying to get laid.
There is only one ladyboy bar here, the majority of the trans sex workers are going to be street prostitutes that hang out around the red light area. MyLadyboyDate has almost as many users here as you will find in Bangkok, but most of them will probably want money.
For better dating options take the ninety minute bus ride to Manila or a short flight to Cebu City.
7. Sihanoukville, Cambodia
This might be the biggest under the radar ladyboy hot spot in Southeast Asia and will be the only city in Cambodia on our list. From a sheer numbers stand point you might find more trans in Phnom Penh, but it is a much bigger city and things are far more spread out.
All you need to do to find Sihanoukville transsexuals is head to the beach at night by all the bars and there will be plenty of ladyboys to pick up. Many of them will be hookers but they won't all be.
8. Davao City For Trans Dating
Another city in the Philippines that is much like Cebu. You won't find the sheer volume of trans here, but there are still hundreds to choose from on the site and they are far less likely to be sex workers than in most cities in this post.
There is pretty much no ladyboy nightlife in Davao City to speak of other than a few prostitutes who troll the streets in the tiny red light district this city offers. A great city for dating, not at all for sexpats.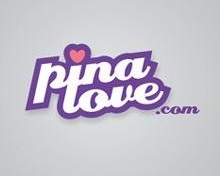 9. Kuala Lumpur Most Ladyboys In Malaysia
The best city for ladyboys in Malaysia will be Kuala Lumpur and you can find around 100 on the dating site. There will also be some trans street prostitutes, particularly in the touristy area.
Not at all a huge scene, but this list is starting to get slim at this point.
10. Chiang Mai Makes The List
Chiang Mai is up there for best ladyboy dating in Thailand. There aren't a huge number of trans here, but you should be able to find a date pretty easily.
There are also plenty of trans sex workers trolling the streets that tourists frequent.
11. Bali For Ladyboys In Indonesia
If you wanted to meet and date Indonesian ladyboys Bali is probably your best option, but a lot of them will be prostitutes. They will be out partying with all of the tourists in the Kuta nightlife, bars like Mixwell are very LGBT friendly.
This is a very conservative country, and much like with Vietnam ladyboys they can be quite hard to track down in Indonesia. There is a reason this city is at the bottom of the list, though it is far better than what you find in Hanoi.
Dating Southeast Asian Ladyboys
OK, that sums up our thoughts on the best cities to meet ladyboys in Southeast Asia. There are surely going to be some people who disagree and think we are insane for not having Bangkok on top but we have given our reasons for why.
The sad truth is that most travelers only come across the trans sex workers and never get to meet the good and genuine transgenders who are much harder to find. You don't see them out in the red light areas, you rarely see them out in their day to day life.
Even though Southeast Asia is the most tolerant place on the planet when it comes to transsexuals being allowed to live freely they are still the minority. Luckily MyLadyboyDate makes it easier to find them now than ever before.
We mentioned many times how there are sex workers all over, we do want to point out that these are very poor countries and lots of people don't have an opportunity to make much money with a normal job. Also trans can be discriminated against and many businesses won't want to hire them.
So just because they are sex workers doesn't mean they are bad people, and while we said starting a relationship with a prostitute wasn't wise it is a little different here than in first world countries. Many are just making the best with the hand that they have been dealt and are looking for any opportunity to live a better life.
When it comes to dating Southeast Asian ladyboys just treat them how they want to be treated. Meet them for a coffee or dinner, be polite, and have a nice conversation with them.
Be a gentleman and see where things go. With so many to choose from you can find plenty who are looking for a life partner, some who just want casual dating, and some who just want to hook up.
But no matter where you are the best place to meet ladyboys in Southeast Asia will be by using MyLadyboyDate and if you do that you will give yourself the best chance for success.