Best Places To Meet Ladyboys In Hanoi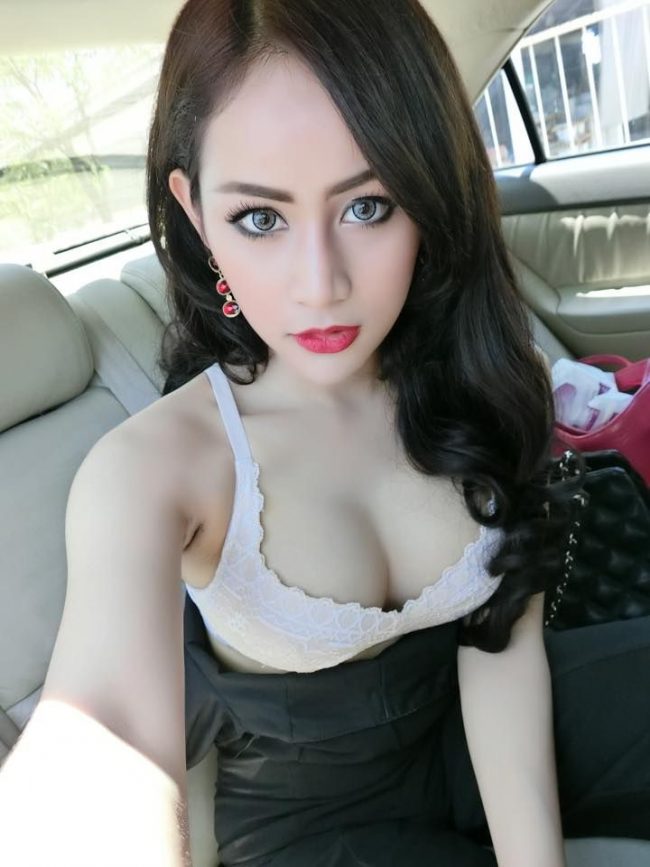 Finding places to meet ladyboys in Hanoi is not easy, at least not as far as Southeast Asia is concerned. Vietnam isn't as transgender friendly as many or even most other countries in the region.
If you go out to party in Thailand there will be ladyboys near you in every nightlife district that tourists go to. The Philippines is similar, and even countries like Cambodia or Malaysia can feel the same.
But not Vietnam, and finding ladyboys in Hanoi is even harder than in Ho Chi Minh City. That isn't to say things are easy over that way, they certainly aren't, but they are definitely easier.
If you think finding them here is tough then you will struggle even more to find Danang or Hoi An ladyboys, but that is for another post. Today we are going to focus solely on Hanoi, though our best tip is to use the internet to meet TS girls and that will hold true all across Vietnam.
Lets start with the few LGBT bars where you might find some shemales in this city, and then we will talk about how you can meet ladyboys online here.
Limited LGBT Nightlife
If a guy were to come here after visiting Bangkok, Pattaya, Angeles City or other places in Southeast Asia it will be glaringly obvious that there just aren't as many transsexuals around here. In those places you will see dozens every night, here not so much.
We aren't really sure what the reason behind that is, maybe Vietnam just isn't as open to the ladyboy or LGBT culture as other countries nearby. Maybe there is something genetic about it and the local people are less predisposed to want to be a trans, who knows?
It doesn't really matter what the answer is, the scene speaks for itself and there is not much LGBT nightlife in Hanoi. You can try to hang out at some of the bars we are going to mention but you aren't going to have many options, if any at all.
Some of the best LGBT bars and clubs to meet ladyboys in Hanoi are:
If you think that is a short list it was made shorter when Bar Betta and Hidden Club closed down and believe us when we say it is even harder to find trans in Danang or Hoi An.
Ladyboy Online Escorts
There are two main ways to meet ladyboys in Hanoi online, lets get the prostitutes out of the way first. You can find ts escorts on apps for chatting or dating.
All over Asia you will find independent call girls and escort services using apps to find customers. This is where you can find Hanoi ladyboy escorts online, they will put certain things in their profile like ladyboy, TS, escort, or massage service. If you want an escort for ladyboy massage service in your hotel then that can be found here also.
Speaking of hotels remember that many hotels in Vietnam are not 'girl friendly' which also would mean they aren't ladyboy friendly either. Some sites like to list girl and ladyboy friendly hotels in Hanoi, but we feel it is better that you ask at the front desk before checking in to make sure.
If you don't want to specifically mention that you want to bring a TS girl back to your room just ask your Hanoi hotel if they are guest friendly. If they say you can bring people back then great, if not then find another hotel.
Meet Hanoi Ladyboys Online
Now lets talk about how to meet ladyboys in Hanoi online for ts dating or relationship purposes.  Many guys who are traveling through may want to only use an escort service for the experience, but we hope most of our readers are looking for something a little more.
The top transgender dating network in the world is MyLadyboyDate and it will be your best option here. While it is very popular around Asia Vietnam is not one of the top countries, but it is still your best bet.
If there are ladyboys in Hanoi who want to date foreign men this is where you will find them. Some may just want to have some fun and hook up, others may be looking for a life partner.
No matter what your interests or needs are this trans dating site will be the best use of your time. Going out to the few LGBT bars and clubs we listed before will not give you many leads at all, and who knows if the TS girls you run into will even be single or not.
But when Hanoi trans sign up for MyLadyboyDate they do it for a reason. That reason is to find a guy to date, hook up with, or start a serious relationship with.
Using the internet will speed up the entire process and also allow you to meet shemales in a discreet and private manner. Now you know the best places to meet ladyboys in Hanoi for t4m dating or hook ups, hopefully you can make this info work out well for you.