Best Places To Meet Transgenders In Brisbane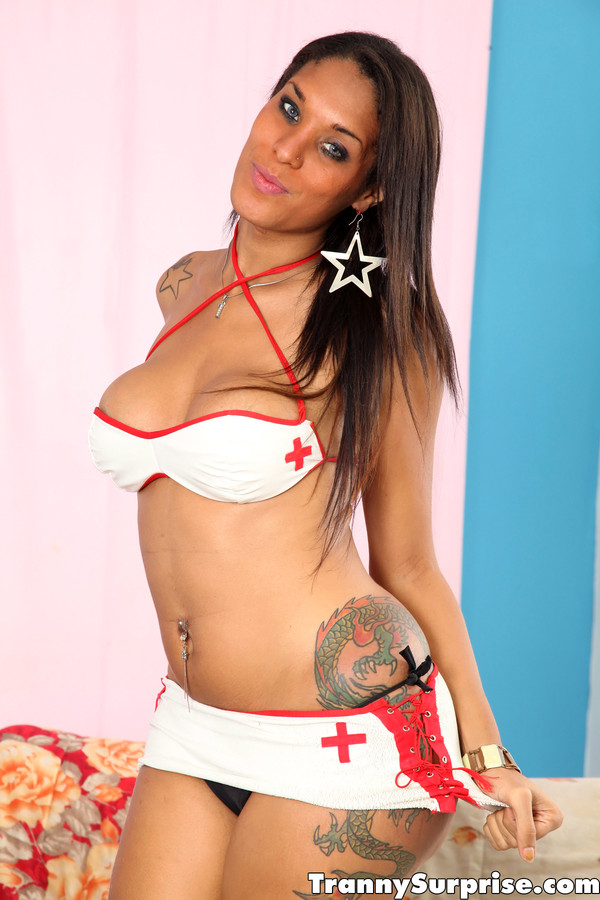 The best places to meet transgenders in Brisbane offer a nice mix of drag shows and LGBT bars. This is definitely one of the better cities to try and find ts in Australia.
There are plenty of LGBT bars in this town and you never can really be sure who else will be there when you show up. You could get lucky and show up when the whole bar is filled with sexy single ladyboys in your area or you could head out on a night when none are around.
Life is like a box of chocolates after all, but if you put in the time and effort it takes and are in the right spots then meeting Brisbane transgenders will be possible. You will have plenty of opportunities if you give yourself a little help, one small annoyance is that there isn't one main LGBT nightlife area meaning things can be a bit spread out.
We will be listing some local trans bars, LGBT bars that have drag shows, and will also help you meet sexy ts girls near you on a great t4m dating site as well.
Potential Brisbane Trans Bars
Notice we say potential, because these aren't really trans bars in Brisbane, more like LGBT bars and places where live drag shows go down:
As we mentioned there really isn't a main area for LGBT nightlife here. That means the best bars to meet transgenders in Brisbane are spread around all the nightlife in Fortitude Valley and the CBD.
Beat would be the largest LGBT nightclub in town and they put on live shemale drag shows every weekend at midnight. Sportsman specializes in drag dinner theater, while visiting Family on Sundays for their Fluffy parties would be a great place to try and hook up with Brisbane ts girls.
They also have drag brunches at Family. Hellfire is a pretty hardcore fetish club, you will see some local transsexuals there from time to time, but they are not predominant there. The best time to find shemales near you at Cloudland will be during one of their Fluffy parties.
We want to mention it again, these aren't all specifically going to be trans bars in your area, but if you are hoping to meet Brisbane trans out after dark those would be where you should start your search. You may also want to keep up with the Palace, a Night With Queens events which are pop ups at various nightlife spots around the city. Plus Great Gay Day and the Pride Festival will bring out many t girls to party with from all around the region.
We have also covered the t4m scene in Melbourne, Canberra, and Sydney if you will be heading to either of those towns. Some of you may be curious about the Gold Coast, unfortunately many of the best venues there have closed recently.
Meet Brisbane Trans Online
Not every guy is going to be comfortable in a LGBT pick up bar or trying chat up a drag queen after their performance. Those can be some wild parties but they certainly are not for everyone.
A couple decades ago they would have been your only option if you wanted to meet transgenders in Brisbane. However these days trans dating online in your area is trending up faster than just about anything else.
MyLadyboyDate is the biggest t4m dating network in the world and there are hundreds of trans across Australia who have signed up. You can send out messages from your home without anyone else ever knowing.
No trolling the LGBT nightlife, no going to see live drag shows that may be a lot of fun or might be a totally awkward experience. The speed and discretion that meeting hot Brisbane transgenders online on MyLadyboyDate offers is really a game changer.
This will give you the best chance to find the right one as it pretty much is trans speed dating. No matter if you are looking for a one night stand with a local ladyboy, serious ts dating, or a life partner you need to make sure it is with the right person.
Picking up whichever ts girl happens to show up to an LGBT bar on your night out doesn't give you a great chance of finding the right one, you just sort of settle for whatever you can get. But with the volume of contacts you can make when t4m online dating near you that really makes it easier.
Now you know of the best places to meet transgenders in Brisbane for ts dating or hook ups, time for you to check them out.