Best Places To Meet Ladyboys In Seoul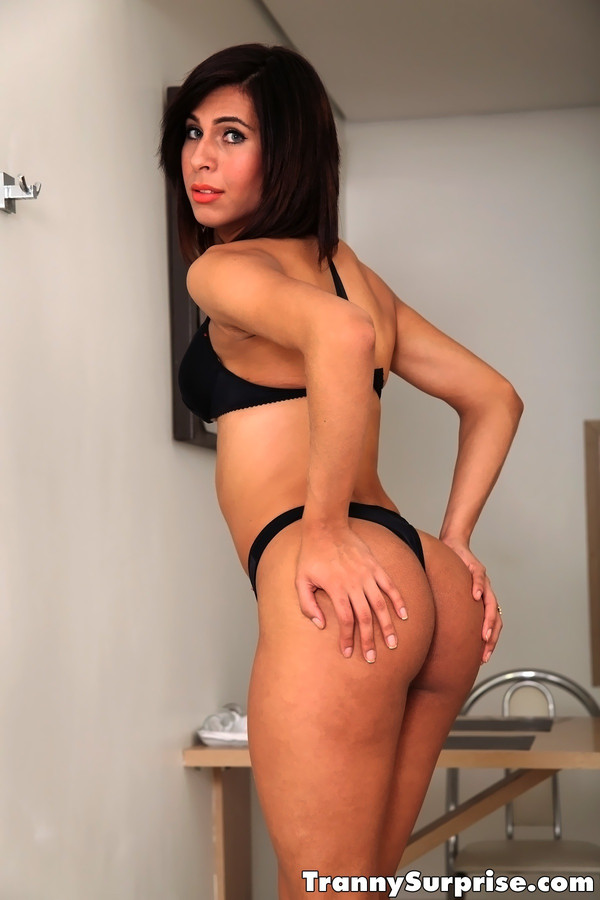 The best places to meet ladyboys in Seoul all revolve around Homo Hill in Itaewon. This is a major red light and nightlife district where you can find all sorts of debauchery.
It also happens to be the most foreigner friendly red light district in the city and where many tourists and expats go to have sex in brothels. Right next door you find the gay area where there will be many transsexuals near you.
There are some brothels with trans sex workers, gay bars, and live drag shows. If you are looking for the best place to meet ladyboys in Seoul you are not going to find a better one than it.
No matter if you want shemale sex workers or to try to pick up trans that aren't looking to get paid this is the main LGBT nightlife district in the city. It is always nice when there is one distinct area of town to go instead of having everything spread out across town and is a major reason why this city made our best places to meet Asian ladyboys list.
We will be putting in a map of Homo Hill in Itaewon at the end of this post so you can find it. Plus mentioning some of the best pick up bars and live drag queen shows you can find in the area.
We will start with the ladyboy brothels and prostitutes just to get through with them before we get into ts dating in Seoul.
Ladyboy Brothels On Homo Hill
If you are not familiar with the nightlife or red light entertainment in South Korea it is a bit tricky, and xenophobic would be a much better word for it. There might be more prostitution going down in this country than any other in the world, but most of it is only available to Korean men.
There are a few red light districts in this city and sex massage saunas all over town, but at most of them foreigners are not welcome. Hooker Hill in Itaewon is the most foreigner friendly of the bunch, and you probably won't see any Korean men trying to visit the brothels or prostitutes here.
Unless they like sexy Seoul ladyboys that is, because most of the the other red light entertainment doesn't really involve trans sex workers. Homo Hill is the place to go to meet ladyboys for free sex.
Just roam around the Homo Hill area and you will see all of the trans you need to find one you like.
LGBT Nightlife In Itaewon
Homo Hill is the main LGBT nightlife district in Seoul and is loaded with all varieties of adult entertainment. From gay bars to clubs to live drag shows whatever you are looking for can be found in this area.
Trance and Le Queen are probably the most popular in town. Trance does live drag shows in Seoul both weekend nights, and Le Queen does them most nights of the week.
After the drag show at Le Queen it often turns into Seoul's ladyboy strip club. This doesn't generally happen until very late into the night, or almost the morning. Another fun bar to potentially pick up TS is Rabbithole in Itaewon which also has drag shows.
Maybe you can hook up with one of the drag queens or cabaret performers. Maybe you can pick up one of the other ladyboys who is there to have a good time and maybe meet someone.
Like we said before, it is always great to have one main area where all of the trans community goes each night. Get a hotel in this area if picking up transsexuals is the main goal of your trip.
Online Dating Seoul Ladyboys
Of course not everyone wants to go party in a gay bar or at a drag show. Even more guys won't be wanting to pick up any Seoul ladyboy prostitutes, that sort of thing isn't for everyone.
Plus we all know that prostitutes or bar flies don't really make the best dating material. If you want to try dating some South Korean ladyboys near you that are genuine and right for a serious relationship then you need to be using MyLadyboyDate.
This is the biggest and best transgender dating network in the world and is growing at a rapid rate. As the trans community continues to get bigger worldwide more and more people are signing up to this site every day.
Starting a serious relationship is never easy, and a brothel certainly isn't a good place to look for one. You might find a good partner at a pick up bar, or they might be back out the next night looking for another guy to hook up with.
But online dating helps you contact so many trans in a very short amount of time. You can chat with them, have video calls, and really get to know them in a way you can't just by grinding with them on the dance floor.
Of course there will still be many on the site who are also just looking for a quick fling or to have some fun and see where it may go. The main reason online dating is so good is because of the efficiency that it offers.
In this day and age we all want to get things done as quickly as possible, time is money, and in fact time is even more valuable than money. It is the one resource that we all have that is not limitless and you need to get the best value for your time that you can.
Going to a LGBT nightlife district and hoping to find one hot ladyboy works out sometimes, but often leaves you going home empty handed. If you sign up to MyLadyboyDate you will be able to contact more trans in an hour than you could in half a year.
For guys who are looking to hook up with or start some real ts dating with a genuine trans it really is the best place to meet ladyboys in Seoul.