Best Places To Meet Shemales In Lima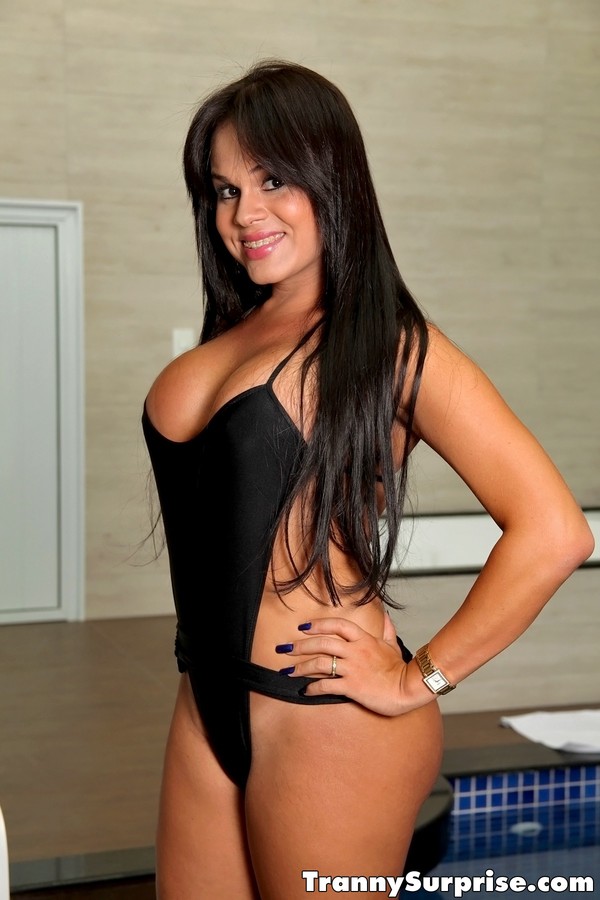 The best places to meet shemales in Lima offer a variety of trans pick up bars, live drag shows, tranny street prostitutes, and online escorts. No matter what floats your boat you should be able to find them here.
This is a huge city so it should come as no surprise that the best city to meet shemales in Peru is Lima. Cusco might get some coming in from time to time to try out all the tourist dicks that come through town, but the capital is definitely the transgender hot spot in Peru.
Even if we do have some very solid LGBT nightclubs and drag shows to tell you about the ts dating scene really isn't all that big. As most ladyboy lovers know it isn't like you can just snap your fingers and have sexy shemales near you be ready to hook up.
Once you find them many are ready to hook up, but finding them can be the hard part. Even if you go to the right trans bars in your area and spend lots of time in them there are no guarantees.
Maybe the hottest Peruvian trans you see out partying are already with a date. Maybe you visit a few bars known to have ts or drag shows and don't see any other than the performers from the show.
The transgender movement is getting bigger and better every day, but there is still a long way to go. Right now only a small percentage of them are comfortable living in their own skin in the public eye, and that means finding them is the biggest part of the battle.
The good news is that on top of the good local trans bars and hooker hot spots to tell you about we have something even better to mention as well. The best ts dating site in the world is growing in popularity in Peru and is a great resource, plus it is only going to get better as time goes on.
It needs to be pointed out that any time you are looking for transsexuals online is Spanish speaking countries be on the lookout for the word travesti, though ladyboy and all plenty of others should work too.
Lima Trans Bars & Drag Queen's
Lets start with some of the best trans bars and drag queen shows in Lima. We have four to tell you about, often times we load up these lists with lots of straight up gay bars and say head to them and hope for trans in your area to come in, but this time we are going for quality over quantity.
Now we aren't going to guarantee that you can head to any of these bars and find sexy Peru transgenders 24/7. We all know it doesn't work like that, but these two will give you your best chance:
Unfortunately Gotica in Miraflores has closed not leaving much else to choose from. If you were looking for the best live drag shows in Lima head to Downtown Vale Todo. The local shemale cabaret performance they put on is definitely the best in Peru and one of the best in the world.
Maybe you can hook up with one of the hot drag queen's, or maybe you can pick up a sexy ts girl near you that is there to watch the show. We have also covered travesti nightlife in Santiago, Chile.
Shemale Prostitutes & Escorts
We don't really like writing sections like this, but sadly some of the easiest ways to meet shemales in Lima are to pick up street prostitutes or online escorts. This is true all over the world, it isn't that more trans are hookers, it is just that the hooker hot spots are the easiest to locate.
There will probably be some shemale prostitutes in Miraflorez, this is the nice upscale area of the city where many tourists like to stay. There will be some street prostitutes around, mostly female but some cross dressers in the mix.
There are also some sketchy streets downtown that are known to have local tranny prostitutes but we are not going to even mention them. The info is out there on other sites, but those are dangerous areas that you will want to avoid.
You can find shemale escorts in Lima online in a variety of ways. The t4m section of Craigslist in your area will have some, or you can just Google Lima shemale escorts and find some. Remember travesti will be common.
Meeting Shemales Online In Peru
Picking up prostitutes is not for all guys and lets be honest a quick one off can be a fun experience but isn't all that satisfying. Meeting shemales in Lima's trans pick up bars or drag shows is possible, but it can be a very time consuming process.
Plus not all guys are ready to let the world know that they have an interest in transgender dating yet. The world is becoming more tolerant by the day, but we aren't where we need to be at the moment.
If you want to try to meet sexy Peruvian shemales online MyLadyboyDate for ts dating or free hook ups will be the best way to do it. This is the largest transgender dating network on the planet and it is growing at a rapid rate.
You can log on and message more trans in an hour than you probably have ever seen in your life up to this point. You can talk to sexy ts girls in Lima, Peru, South America, and all over the globe.
No matter if you just want to hook up, try ts dating, or find a serious life partner for guys looking to meet shemales in Lima MyLadyboyDate is the best resource you will find.