Best Places To Meet Shemales In Panama City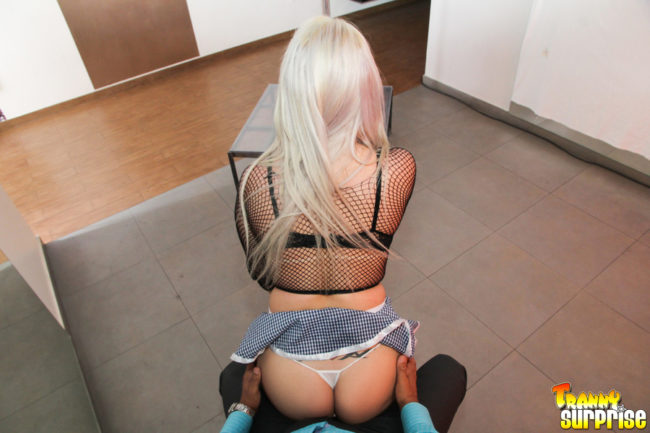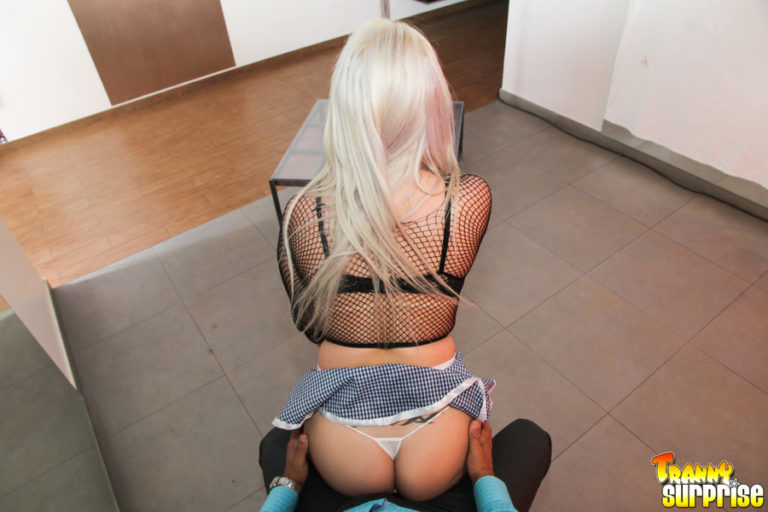 There are not many places to meet shemales in Panama City so it will take some time, effort, and a little luck if you want to track them down. There is very little LGBT nightlife in this city, though new joints to open up shop from time to time.
You will probably have an easier time tracking down Panama City shemales online but that will also come with its own set of problems. If you are going to go that route you definitely need to be on the lookout for travesti or trans which is what they will use in their profiles.
Let's start off with the LGBT nightlife first and then tell you about a better way to find shemales near you for ts dating after that. A whole lot of searches for trans strip clubs in your area have been taking place on our site over the past year or two. Unfortunately we do not know of any currently but if that changes we will update you. There has also been plenty of interest in finding local shemale sex massage and escorts but those topics are not really in our wheelhouse.
If you are looking for more shemale hot spots in Latin America we have you covered there. This is certainly not one of the easier places in the region to track them down.
LGBT Nightclubs & Bars
There really is not much at all to offer here. You will find some LGBT friendly places, and a few that are strictly LGBT, but as far as shemale or trans pick up bars in your area you won't find any. Casco Viejo is the area of town to go look for gay nightlife, but it is not a gay nightlife area per se and you should not have high expectations.
That should tell you how difficult this might be. Generally we tell people to go to the gay nightlife areas if they can't find transgenders, and here you don't even really have that option.
Instead you just need to hit up the few spots we list below, try finding trans online, or cross your fingers and hope to walk past a sexy ladyboy near you. Still, if you want to make an effort try to meet shemales in Panama City at these bars and clubs:
You can find live drag shows in Panama City at Envy Club so that may be a good place to target your search. Maybe one of the drag queens will hang around the bar after they perform and you can try to pick them up, or maybe more trans will come here to party through the night.
We included Gatto Blanco Rooftop Bar on top of a hotel, but it is more for gay guys and not really geared towards trans. With such limited options we tried to list every possible place to look. Don't be surprised if you notice shemale prostitutes out in the nightlife areas, but we aren't going to get into the travesti red light scene.
There is information on that on other websites if you are interested, but remember that is a dangerous game. If you go that route take safety precautions like wearing a condom and not meeting ladyboys you don't know in private places.
Earlier we told you how local tranny strip clubs are getting a lot of interest these days. We do not know of any right now but if that changes we will definitely update this post so check back in the future.
Meeting Shemales In Panama City Online
It will be a lot easier to meet shemales in Panama City online for multiple reasons. The first is that it is always easier to meet new people online, technology saves us a lot of time.
Second, with such limited LGBT nightlife it really isn't hard to top it. Remember to be on the lookout for travesti, TS or trans in profiles in your area, they probably won't all say shemale.
However there is another problem here, and that is many of the travesti in Panama City that you meet online will also be prostitutes. Lots of Colombian shemales come here to make money off the numerous tourists this city has, and it is also a financial hub where they can earn more.
If you go on to the most popular dating apps you will certainly find some local travesti profiles, but don't be at all surprised if they want you to pay them if you have sex. If you want to meet good and genuine shemales in Panama City for ts dating online that you don't have to pay use MyLadyboyDate.
This is the biggest and best transgender dating site in the world. It isn't quite as popular here as in some other countries, but it does have quite a few users from Colombia who may come up this way from time to time.
We aren't going to lie to you and tell you that it is a perfect option to find ts-girls near you, but you are not in a perfect situation. Whether you want to meet and date trans in Panama City or chat with shemales from around the world MyLadyboyDate is the best t4m resource you will find.