Best Places To Meet Ladyboys In China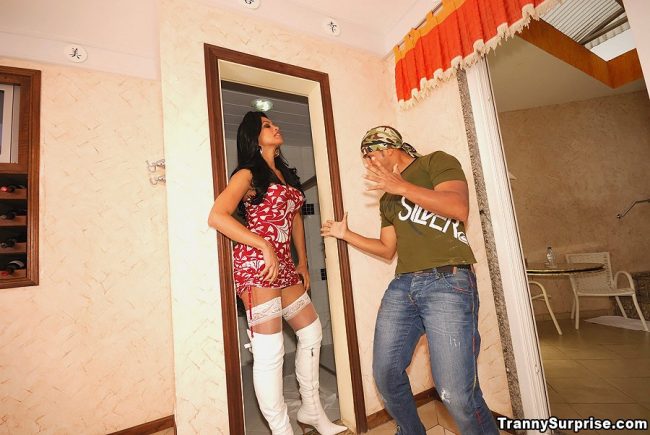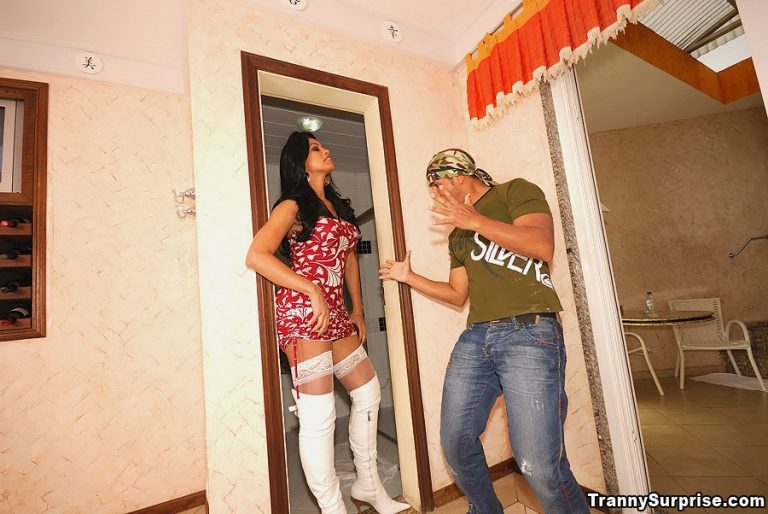 The best places to meet ladyboys in China are not easy to pin down by any means. We assume most of our readers are going to be English speaking tourists to the country, and when it comes to finding transgenders near you here that can make things difficult.
It might also be difficult for locals, but for someone that doesn't speak Chinese LGBT nightlife is not easy to track down at all. In a few of the bigger cities we do know of some places, but even they would not be considered a lively trans scene by any means.
When it comes to giving you advice on finding ladyboys in China we will do our best, but sadly in some smaller cities we just don't know of much to tell you about. We never really consider ourselves experts on anything, but we do have a pretty good grasp on the LGBT scene in many places around the world.
This isn't one of them, at least once you get out of a few major cities. So we would like to ask our readers for help, if you know of any transgender bars in any city in China please leave them in the comments below. If they check out we will gladly add them to this list.
We do want to point out that if any ladyboy escorts think that means they can leave their contacts in the comments so other guys will see them that won't fly. We don't promote prostitution on this site and will delete those, sorry.
However we will give some tips on other ways to meet ladyboys in China online, escorts can often be found in these places if that is your cup of tea. Don't worry, we aren't judging if it is.
But this post is more about helping guys find trans for dating, to make their life partner, or to have an honest hook up with a shemale that isn't all about money. For that reason the largest ts dating site in the world will be mentioned at the end to help you find what you are looking for.
Before we get there lets quickly talk about some of the troubles you might encounter here.
Not Easy To Find Ladyboys In China
Sometimes when you visit another country there is a bit of a culture shock, well when it comes to this country there is a major one. The language is pretty much undecipherable to a novice and many things are done way differently here.
On top of that they don't even allow Google which is always the best way to work your way out of a tricky situation these days. You can still find some travel advice online, but it is often pretty vague (sadly like what you are going to find in this post) and there will be lots of guess and check going on when you visit.
When it comes to trying to date Chinese ladyboys things get even tougher. Those vague travel guides don't really cover the LGBT nightlife at all. For a few major cities they do, but for most they don't.
There are a few standard things you can do to try to improve your chances though. The first would be trying to meet transgenders in China online, that way you don't have to navigate the tricky and confusing streets of these cities.
MyLadyboyDate is the best t4m dating site and we will be telling you more about them shortly. If you are searching for a serious relationship that site will be the best. There are some other options though, the people near you feature on WeChat can probably lead you to some ladyboys and is worth checking out, however expect many of them to be transsexual escorts and sex workers.
A couple of other similar apps that are very popular in China are Momo and QQ. Generally speaking we don't really consider apps to be very useful because escort agencies usually take them over, post fake pictures, and lots of scams can happen through them.
But when in a tricky country like this one with such limited LGBT nightlife you don't have many options and they are some of the best. Then if you are lucky enough to find a ladyboy in a smaller city like:
Tianjin
Chengdu
Guangzhou
Shenzhen
Suzhou
Harbin
Wuhan
Zhengzhou
Hangzhou
Qingdao
Xian
Or any other with limited known LGBT nightlife ask them where they like to party and try to find some underground places on your own. Or head to the main tourist and nightlife districts in the city and look for any bars that appear to be welcoming to shemales.
In most places around the globe there isn't much trans nightlife near you, in a foreign country that can seem like a different world it is much harder. Again, we would ask our readers to chime in if they know of any places we should add to this post.
We gave the Taiwan ladyboys their own post which you can find at that link.
Meeting Trans In Shanghai
Now we will cover a few places where we are aware of decent LGBT nightlife. You can visit these bars and clubs that might be transgender friendly in Shanghai:
The Snap Ladyboy Party is held every other Friday at Daliah and is definitely the top place to meet ladyboys in China on a consistent basis. The others are going to be a lot more hit and miss.
More Ladyboys In Beijing
We know of five good LGBT friendly bars in Beijing that trans are known to visit at times. They wouldn't exactly be tranny hot spots, but they are semi reliable:
Adam's used to be the best ladyboy bar in Beijing but sadly it is now closed.
A Drag Show In Chongqing
One thing we forgot to mention is when searching for ladyboys in China try and visit any bar that is having a live drag show like in Chongqing at Bianzo Bar. Not only could you try and hit on the sexy drag queen's, but there might be more trans near you to try and pick up.
Other spots to try and meet ladyboys in Chongqing would be around the Dongmen Daqiao LGBT nightlife district.
Some TS Nightlife In Hong Kong
The last place we will cover is the ts nightlife in Hong Kong. Zoo Bar is a cool trans friendly bar and Drag Domination is a fun drag event. You can read more about the LGBT nightlife in Hong Kong at that link.
There is also an area with many Southeast Asian bar girls and prostitutes, some of which are ladyboys. We wrote a longer Hong Kong LadyboyWiki guide as well.
Online Dating Chinese Ladyboys
If you are looking for an online dating site to meet ladyboys in China then use MyLadyboyDate. This is the top transgender dating network in the world and if you are going to find trans looking for a serious relationship in this country it will be the place to find them.
It doesn't matter where you are in the world t4m online dating is always going to be more efficient then heading out to pick up bars or LGBT nightlife districts. But when it comes to a foreign country where you can't even read the street signs it takes it to another level.
Not only will it be faster and easier, but it will also be more discreet. No going out to some drag show or trans friendly bar and trying to hook up with a ladyboy when you may never have even spoken to one before.
You will feel all of the eyes in the bar on you and it may take you off your game. For guys who are looking for the best ways to meet ladyboys in China for ts dating or hook ups MyLadyboyDate is the clear answer.