Best Places To Meet Ladyboys In Japan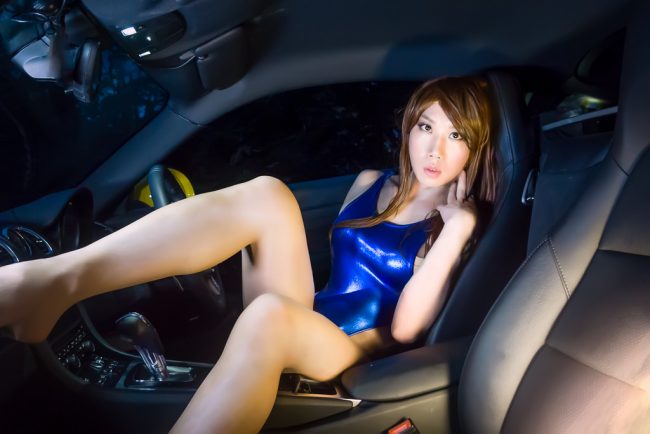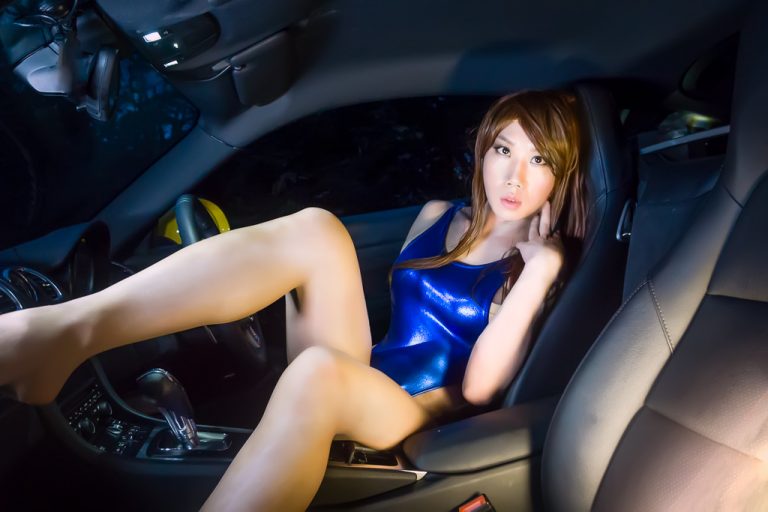 The best places to meet ladyboys in Japan are like a riddle trapped inside of an enigma. For someone who just visits the Roppongi section of Tokyo you might think this country has some of the wildest nightlife and most open minded people you will find anywhere in Asia.
If you visit some smaller cities like Sapporo, Nagoya, Yokohama, Kobe, Kyoto or Fukuoka you would not come away with the same impression at all. We mostly think this site is being read by tourists since it is in English, and if you are a tourist then there will be some things working against you when trying to find shemales for dating or hook ups near you.
This post will actually be as much about the nightlife and ladyboy culture in Japan as it is about the specific places you can visit to find them. In many cities your best option will be to try to meet newhalf's online, and newhalf is how Japanese people refer to transsexuals.
If you do an online search for newhalf in any Japanese city many options will be presented, but these are all going to be trans escorts. The good news is that online prostitution is legal here, the bad news is that you have to pay for it and if you are looking for ts dating or a life partner that won't help you out much.
We will start this post off by talking about the local culture and how it can be tough on an outsider. From there we will mention the legal prostitution scene with the newhalf escorts, and then we will mention the best places to meet ladyboys in Japan's biggest cities.
After all of that we will tell you about the best ts dating site to help you avoid many of the pitfalls you might come across here.
Nightlife & LGBT Culture
The nightlife in Japan is hard enough for outsiders to navigate when guys are looking for girls, when you throw searching for ladyboys into the mix it certainly doesn't make things any easier. The local word for non Japanese people is gaijin and that is why you may have noticed so many places listed as gaijin friendly or not when you are researching for your trip.
If a place is gaijin friendly then tourists and expats will be allowed inside most of the time, if not all of the time. If a place is not gaijin friendly then you probably won't be allowed to enter, though if you speak Japanese well there could be a little wiggle room.
Some places have a strict no gaijin policy, others have an open door policy, and some will or won't allow entry depending on the current clientele or how they are feeling. You can always try, but if they tell you that you can't come inside that means you aren't getting in.
That is the first thing that can make meeting ladyboys in Japan hard, the second is that you don't really find much LGBT nightlife here. Instead you find gay bars that are for men only, transsexuals are not allowed in very often if ever at all.
While we will be trying to list some of the best LGBT bars with the most open doors to all comers there are no guarantees you will get in, and no guarantees that transgenders will be allowed in either. The deck is kind of stacked against you in multiple ways here.
Newhalf Delivery Health Services
Ladyboys are very popular in Japan, but you do not see them out and about very often. The way that most local guys end up hooking up with them is by paying for newhalf delivery health services. We realize that many of you reading this have no clue what we just said so let us explain.
Remember that newhalf is how Japanese refer to ts girls, well delivery health services are the legal form of prostitution, and there are thousands of online delivery health services around the country. This would be an erotic massage with a blowjob happy ending, or sometimes a handjob.
Paying for sex is illegal, but there are no laws against paying for a blowjob, handjob, or erotic massage. So you can do a Google search for newhalf delivery health services in any city in Japan and probably find some options. In Tokyo you will find many, as the cities get smaller so will the number of newhalf erotic massage service providers.
We aren't going to be mentioning any specific newhalf delivery health services or linking to any ladyboy escorts because we do not promote prostitution. But they will not be hard to find. Now we will go city by city mentioning the best bars to maybe pick up some sexy Japanese ladyboys near you around the country.
Biggest LGBT Scene In Tokyo
This is one of the biggest cities on the planet and there is probably more LGBT nightlife in Tokyo than in the rest of the country combined. The main LGBT nightlife district is Shinjuku Ni-chome and that is where you should start your search.
Some of the best bars to try and meet trans in Tokyo would be:
Unfortunately Gaspanic closed down which was always a great spot to meet shemales near you. Japan's best drag show at Kingyo Roppongi is definitely a can;t miss. The ladyboy cabaret there is legendary.
You can also find a newhalf hostess bar called the Mirage Club, that is where you pay to sit and drink the a newhalf hostess. You can't hook up with them in the bar, but there is the possibility of setting up a meet at a later date.
Hostess bars can be pretty expensive, this is more of a Japanese and Asian thing, much like KTV's. There are many LGBT friendy parties and events in this city, two of the best for meeting hot Japanese ladyboys would be Rainbow Events and the Folsom Black Leather Party.
Doyama District In Osaka
The main LGBT nightlife district here is in Shinsekai called Doyama. This would be your best chance of picking up ladyboys in Osaka at Explosion or Village Bar. There is also a popular newhalf cabaret here called Betty's Mayonnaise Drag Show where some Osaka shemales may be partying after the show.
Not Much LGBT Nightlife In Nagoya
Now that we are out of the two biggest cities in the country meeting transgenders will start to get harder and harder. If you are looking for sexy ladyboys in Nagoya the Nagoya Metro Club will be your go to trans hot spot.
A Few More Trans In Yokohama
Meeting newhalfs in Yokohama may not be easy but there are more options to choose from here than in Nagoya. Some of the best ladyboy friendly bars in Yokohama are Bar 1or8 and Cafe & Bar MW. The Naka Ward is the main LGBT nightlife district in the city.
The LGBT Bars In Sapporo
For ladyboys in Sapporo there are three main options:
La La Too
ID Sapporo
Bar Sign Oh
If you are going to meet hot newhalf's in Sapporo the above will be your best chance.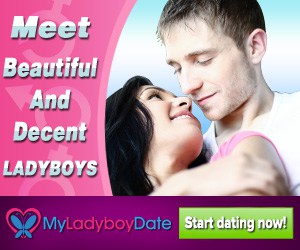 Good Drag Show In Fukuoka
The Anmitsu Hime drag show in Fukuoka could be a great place to meet ladyboys. It is up there for best drag shows in Japan without a doubt. Other possible places to meet ladyboys in Fukuoka would be Doez Dose and Booster Bar.
Good Luck In Kobe Or Kyoto
We only know of one LGBT bar in Kobe, Grand Slam is where you need to head to meet ladyboys in Kobe, Japan. As far as newhalf's in Kyoto goes there is a live drag show at Metro on the last Friday of each month, outside of that we don't know of where else to look.
We would ask our readers to comment below if they know of any more trans friendly bars around Japan. We would love to add more info to the above lists.
Meeting Japanese Ladyboys Online
No, this section isn't about the newhalf escort services again. We hope most of our readers won't go that route and are looking for something a bit more real than a quick one off shemale sexual experience.
If you want to meet ladyboys in Japan online use MyLadyboyDate. This is the largest transgender dating site on the planet and is growing at a very rapid rate.
This is a cool country in many ways, but in others it can be very frustrating. If a bar isn't gaijin friendly you won't be let in, and even if it is usually gaijin friendly maybe it isn't on the night you visit.
Most of the LGBT bars around aren't for LBT at all, they are gay bars where only guys are allowed entry. Plus as an outsider if you don't speak Japanese it is going to be very hard to maneuver your way around the country, that language has little to nothing in common with English.
Luckily t4m online dating is here to save the day. You can chat with sexy newhalf's from all over Japan, in one hour on MyLadyboyDate you will be able to contact more than you could in month's of trolling pick up bars.
Plus you won't have to pay for taxis, cover charges, buy expensive drinks, or waste lots of valuable time. Many guys also aren't really keen on being seen in public with a ladyboy just yet, even if the world is becoming more open minded for most guys that is a step they aren't prepared to take at the moment.
Well ts dating in Japan online also will allow you to meet ts girls discreetly without anyone else knowing. No bumping into a friend or family worker, and no noticing stares of other patrons at the bar judging you. Just log on, send some messages, and find a trans life partner or a hot newhalf to hook up with.
For guys who are looking for the best places to meet ladyboys in Japan ts dating online will make things so much easier on you and is clearly the best way to go about it.