Best Places To Meet Ladyboys In Shanghai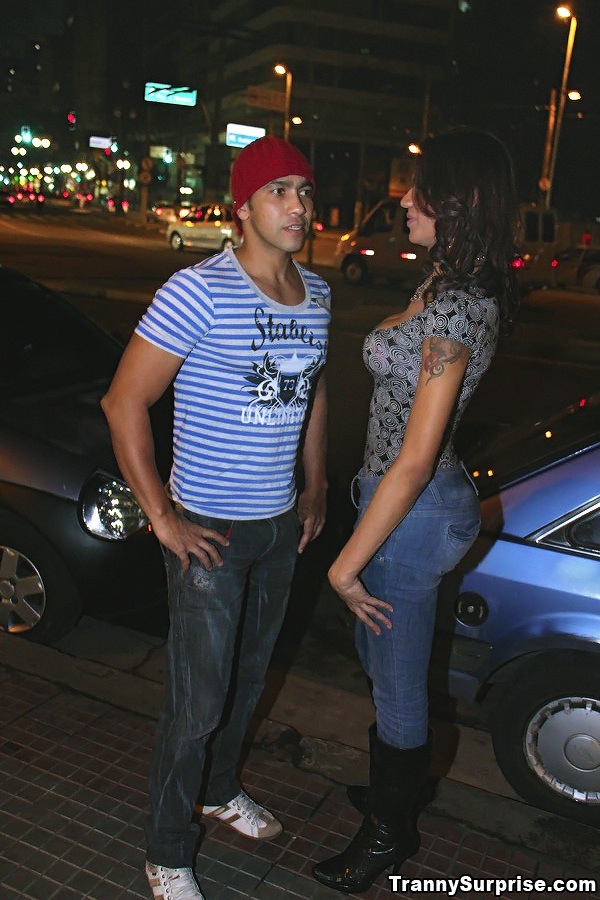 The best places to meet ladyboys in Shanghai range from a good LGBT nightlife district called the gaybourhood, some quality drag shows, and ts online escorts. Ladyboys are popular in China, and they seem to be trending upwards at the moment.
With that said this country can seem very conservative in some ways so even though shemales are popular they are not always easy to track down. This is not like some cities over in Southeast Asia where you walk around a tourist area and have many trans near you smiling and waving.
Things are more discreet when trying to find ladyboys in Shanghai, many guys reading this probably think that is for the better. We have a nice list of LGBT nightclubs and bars where you can possibly see drag shows or party with some sexy ts girls.
We can also tell you about ways to find trans prostitutes or online escorts, though we always think those options are not as good as the trans who aren't after your money. Plus we can tell you about a ts dating site that is getting more and more popular by the day.
LGBT Nightlife & Drag Shows
Over the past 10 years the transgender movement has made major strides worldwide and you can really see it here. There are many LGBT bars, nightclubs, and live drag shows in Shanghai with ladyboys for dating or hook ups.
Most guys who are interested in dating trans know that it isn't always easy to track them down. Even though things are trending in the right direct ts girls are still definitely the minority, you can spend all night hopping from one LGBT bar to another without finding one.
Then on a different night you might see a group of six sexy single Shanghai ladyboys near you to party with. You just never know, and that is part of the fun.
We have listed some of the best LGBT bars, many of which will put on live drag shows. Check the links given to see if they have any special upcoming drag or transgender events when you are planning to visit:
Every other Friday Daliah will have the biggest ladyboy party in Shanghai called Snap. That would obviously be the right time for you to visit if a ts hook up is the goal.
Maybe if you are lucky you can pick up one of the hottest drag queen's from the ladyboy cabaret performance. Or you might find more sexy trans in the crowd that you could potentially hook up with. If you are interested in the Beijing ts nightlife we have covered it at that link.
Ladyboy Escorts In Shanghai
Now for the guys who want to pay prostitutes or ladyboy escorts in Shanghai. There are two main prostitute bars in this city that everyone knows about, they will be your best chance.
You might be able to find some trans street hookers outside though. The more popular option would be to meet Shanghai ladyboy escorts online on dating or chat apps.
These are three popular chat and dating apps in China and Chinese ladyboys can be very active on them. Look for profiles that say things like escort, massage, or ladyboy.
You probably will notice that many of the ladyboy escorts are not Chinese, expect to find some from Thailand, the Philippines, and maybe even Vietnam. The t4m section of Craigslist will be another area to search for escorts or ladyboy massage.
Dating Shanghai Ladyboys
The above section on Shanghai ladyboy escorts doesn't give any help to the guys who are looking for quality ts dating. The LGBT bars might help with that, but as we mentioned it can take a lot of time and patience to get lucky in them.
Not to mention that many guys still aren't comfortable going out to some LGBT bar or a drag show. Maybe you have friends and family who you don't want to bump into, or maybe people from your work.
Those are not the scene for everyone, and luckily if they don't sound like the scene for you MyLadyboyDate exists. This is the top transgender dating site in the world and if there are ladyboys in China looking for a life partner, to date, or to just hook up they are likely to be on it.
This will be the best way for you to contact many sexy ts girls near you in a short amount of time. You could go to potential ladyboy bars for a month in the gaybourhood and might only find five or ten to hit on.
But with t4m online dating you can message hundreds in an hour, then chat with the ones you like the most and start to build a serious relationship. Or just discreetly meet them for a quick hook up, whatever you want can be found here.
When guys are looking for the best places to meet ladyboys in Shanghai for ts dating MyLadyboyDate is the top resource they will find.