Meet Shemales In The Dominican Republic In Santo Domingo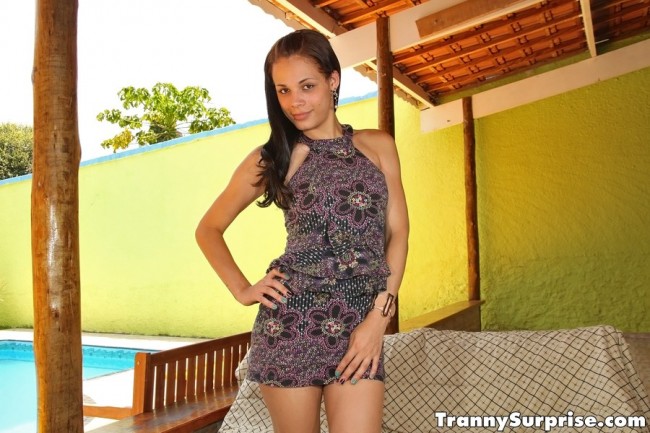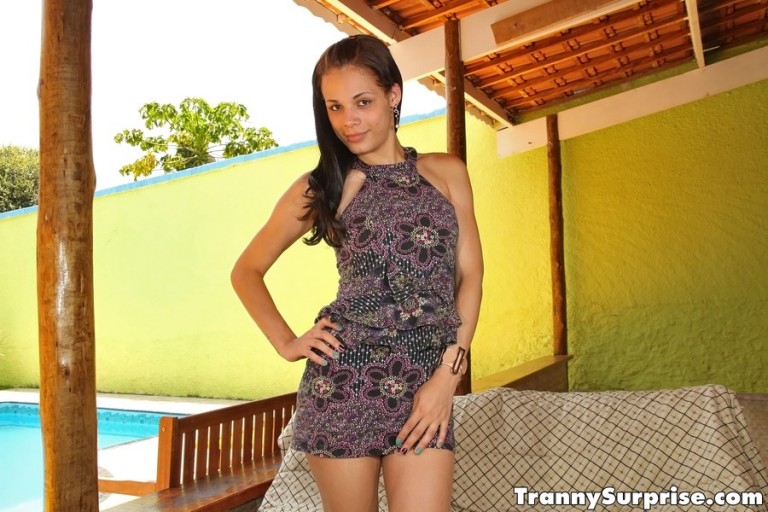 The best places to meet shemales in the Dominican Republic are in Santo Domingo. This should not come as much of a surprise, this is the largest city in the country by a wide margin and the more people who are around the more transgenders in your area who will be around as well.
Despite the fact that this is one of the best mongering destinations in Latin America shemales are not a huge part of the scene here. Many guys from around the globe and the US in particular come here to have sex with prostitutes, but there is not as much of a trans scene here as one might expect.
There are some tranny hooker hot spots in Santo Domingo and you can meet shemale escorts across the Dominican Republic online, but if you are looking for a place to visit specifically for hot ts girls this may not be it. There are some around, but they are few and far between.
We do have three good nightclubs that hot transsexuals near you are known to frequent to tell you about. They put on sexy shemale drag shows and if you visit on the right night you might get very lucky.
We will also give some tips on how you might be able to track down local Dominican shemales online, one key for that is to search for the word travesti which is Spanish for transsexual.
Trans Bars & Drag Shows
The three best trans bars in the Dominican Republic are located in Santo Domingo and will put on live drag shows a few nights a week. We highly suggest you check out their websites to see if they have any scheduled drag shows or transgender events coming in the near future.
If you visit on the wrong night it might just be a bunch of gay guys or lesbians around with no ts girls. If you choose the right night there could be many sexy Domincan shemales in your favorite Santo Domingo trans bar:
G Lounge and Fogoo Club are located right next to each other near the Parque Independencia. These are your best bets for hot local shemale cabaret shows in Santo Domingo, and should be your first stop when searching for ladyboys near you. Be careful of any ts-girls or women on the streets in this area as it is known as a spot where tourists may get robbed.
Esedeku is more of an LGBT pick up bar and you never know if there will be trans in your area or not.
Dominican Shemale Escort Services
A lot of guys visiting this country may never have hooked up with a transsexual before and might want to try a new sexual experience. They may be visiting Punta Cana, Puerto Plata, Sosua, or Santo Domingo and be wanting to see what a real shemale hook up is all about.
In the smaller cities it will be a lot easier to find shemale escort services online in Punta Cana or Puerto Plata in particular. Travesti is the local word for trans, so Google travesti escorts in Puerto Plata or travesti escorts in Punta Cana for the best results. Searching for shemale massage in Dominican cities may work also.
You can also meet shemale escorts in Sosua online, or you can try to pick up tranny street prostitutes in the red light district. We do not recommend going with hookers, but sadly this will be one of the easiest ways to find shemales in the Dominican Republic.
Dating Dominican Republic Shemales
Another option, and in our opinion a better option, would be to meet shemales in the Dominican Republic online on MyLadyboyDate. This is the largest trans dating site in the world and if there are hot ts girls out there looking for a life partner or a free hook up this is where you will find them.
If you are in one of the sexpat towns like Sosua or Puerto Plata the shemales in your area you meet online might be hoping to get paid. The Santo Domingo travesti you meet online are more likely to be genuine and wanting a serious relationship.
We are not going to claim this will be easy or that you will have a ton of options, but you are more likely to find a genuine trans online on a dating site then in the t4m section of Craigslist. That goes for dating apps also, they will be filled with ts escorts, MyLadyboyDate is much better for local ts dating.
Now you know that the best place to meet shemales in the Dominican Republic is in Santo Domingo, find some sexy travesti online and hope your ts dating goes well.