Best Places To Meet Ladyboys In Las Vegas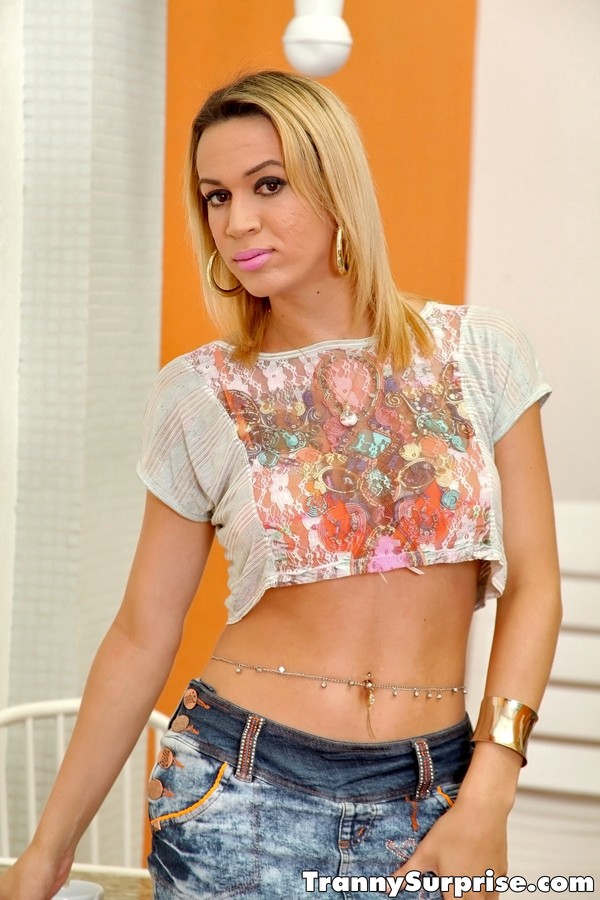 The best places to meet ladyboys in Las Vegas have a lot to offer, far more than most cities in the US. It should be pointed out that there is a good chance that some of the trans near you at bars are going to be prostitutes or strippers, but you can find plenty that aren't sex workers as well.
Back in the day there was one main bar that was known as the biggest transsexual hot spot in the city, but it was also filled with hookers. Today that one is gone and there are other LGBT pick up bars where you can find local shemales.
This post will tell you about all of your options, and also talk about how you can meet Las Vegas ladyboys online for ts dating. There is one main t4m dating site that you can use, or you can find trans escort services in your area.
Considering this is sin city and the main place for debauchery anywhere in the country there is no surprise that every vice can be fulfilled here.
Trans Pick Up Bars In Your Area
There are a few LGBT pick up bars where Las Vegas ladyboys like to go party. They will not be as densely concentrated with local shemales as the Las Vegas Lounge used to be but they are currently your best option for finding trans near you in this town.
We are talking about bars such as:
Hamburger Mary's is a great place to see drag shows, play drag bingo, and hopefully mingle with sexy Las Vegas trans. The Garden has bottomless drag brunches on Saturday and Sunday and hosts other ts events.
You may have a better chance of getting a free hook up at those then some other places around town if you do find some to party with. Or you could go on a little tour and check out our list of trans bars in Los Angeles, Reno, and Salt Lake City if you feel up for a trip and want to be discreet.
Trans Escort Services
There are so many different services for Las Vegas transexual escorts but we don't feel comfortable listing any here. Even though prostitution is technically illegal in Clark County they get around this by saying you are only paying to have the ts-girl come to your room and what happens from there is between you.
Everyone knows that this is blatant prostitution, but it is tolerated. You probably won't see any fliers for Las Vegas ladyboy escorts, but you can easily find them online.
If you do a search for 'transsexual escorts in Las Vegas' or replace transsexual with ladyboy, ts girl, trans, shemales or whatever it won't take long until you find many different options.
Las Vegas Lounge Ladyboys
We mentioned before there was one main transsexual hot spot in town back in the day and that was the Las Vegas Lounge. Ladyboys made it their home base, and you could find many inside the bar and some ts girl street hookers downtown as well.
It was located at 900 East Karen but we have removed it from the map at the end of this post because we have heard it sadly closed. They had ladyboy Go Go dancers and topless strippers and while calling it a trans strip club in your area might have been overstating things, it wasn't as wild as most Vegas strip clubs, you would definitely see some tranny skin there.
As mentioned we heard that Las Vegas Lounge closed down because of Covid 19 but we are going to keep this info up for now in hopes that it comes back, but we fear that it may not.
Dating Las Vegas Ladyboys
Most guys reading this probably aren't looking for a trans escort or sex worker. We doubt that most of our readers are looking to date a Las Vegas ladyboy who only wants their money.
If ts dating is the goal then you do have a couple of options. The first is to log on to MyLadyboyDate which is the largest transgender dating network in the world.
If there are Las Vegas ladyboys trying to date online that is the best place to find them. This is the biggest and best trans dating site and since this is a very international city you might be able to find trans in your area from all around the world here when you are in town.
Another option would be to check out Adult Friend Finder. This is a site specifically for one night stands or hooking up with no strings attached. It is very popular in Las Vegas and since it brings out the kinkiest people in a city there should also be some trans near you using it as well, even if it isn't a full on local t4m dating site.
We definitely would recommend checking out MyLadyboyDate first, particularly if you want real ts dating. However if you don't like the selection there then Adult Friend Finder would be a good back up plan.
Those are the best places to meet ladyboys in Las Vegas, hopefully you find the right one for you.