Best Places To Meet Ladyboys In Ho Chi Minh City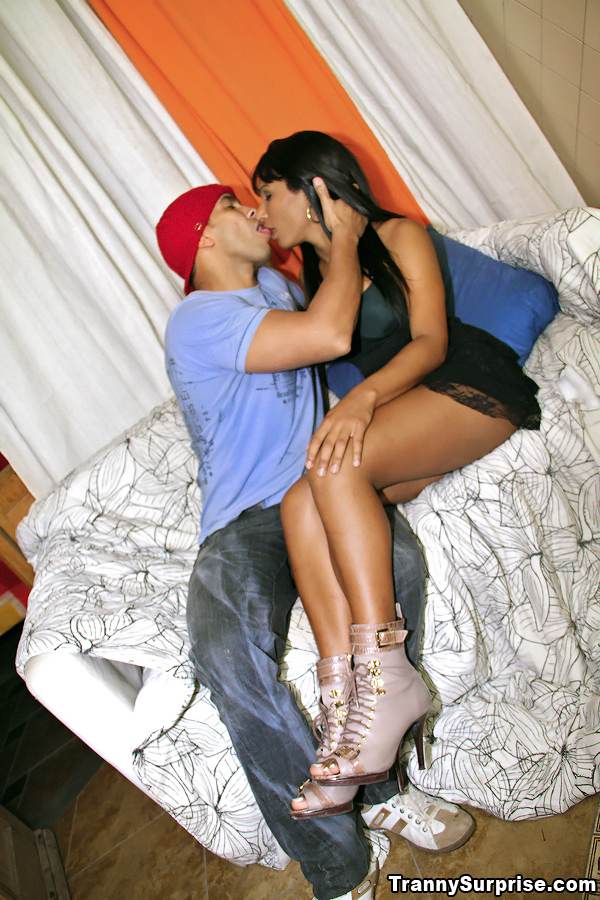 The best places to meet ladyboys in Ho Chi Minh City really do not have much to offer. Just because they are the best in this city, and also the best to meet trans in Vietnam, doesn't mean they are anything special.
Even though you can find tons of transsexuals in Thailand and many in Cambodia that doesn't mean it is the same here. There are some no doubt, but it is not on anywhere the same level.
And as is common when you do meet ladyboys in Ho Chi Minh City they are often going to be prostitutes. Shemales will troll the tourist area of District 1 on their motorbikes each night looking for foreign men who are passing by.
They might pull up to you and see if you want some company, and by that we mean do you want to pay them for sex. This is the way that most guys come across transsexuals here, and of course this isn't what most guys have in mind.
If that is what you are looking for don't worry we will mention these ladyboy hooker hot spots near you shortly. We also will tell you about some pick up bars that trans might visit, but they are more like gay bars and while trans do show up they are going to be in the minority.
After that we will tell you the best ways to meet Vietnamese ladyboys online, be it escort services or good trans that will be right for ts dating and starting a serious relationship. You do have some options here, but it will definitely take some leg work and a little luck to find the right shemale experiences.
One last quick note, obviously the local TS bar scene is dealing with the same type of lock downs many businesses are facing. As of our last update all the places we list on this page are still planning to be open long term, but we can't promise they will be open today so please check before you go try to pick up ladyboys near you.
Ladyboy Prostitute Hot Spots
As previously stated the easiest way to find ladyboys in Ho Chi Minh City will be prostitution hot spots. This is where transsexuals will be driving around on motorbikes trying to find customers.
There is no guarantee you will be approached if you spend time in these areas, but they are going to be your best option. The main backpacker area where most tourists stay would be the main place to search for HCMC ladyboy prostitutes near you.
If you spend enough time here you will be getting some offers eventually.
Ho Chi Minh City Ladyboy Escorts & Massage
There will also be many ladyboy escorts in Ho Chi Minh City offering hotel massage services. This pretty much just means sex in your room, but who knows, maybe one actually is also good at giving a massage.
The easiest way to find these Ho Chi Minh City ladyboy massage escorts will be to use WeChat. There is a people near you setting on this app that you can use to locate people nearby.
Once you start surfing through the profiles it won't be hard to see ones that say ladyboy, massage, or escort. Send the shemale a message and see what they have to offer. Remember that many hotels here are not girl friendly and even fewer will be ladyboy friendly.
The good news is that your sexy massage escorts should know some Ho Chi Minh City ladyboy friendly hotels to use if yours won't all them entry. Craigslist can be another place to find them.
Pick Up Bars
There are no designated trans pick up bars in this city. There are a few gay bars like:
But how many transsexuals that will be there when you show up is up in the air. There are some roaming Ho Chi Minh City live drag shows, but you will need to search online to find them before you arrive. As mentioned before, not a huge scene here. If you will also be visiting Hanoi you can read about the dim LGBT scene there here.
Vietnamese Ladyboys For Dating
So far this post on the best places to meet Ho Chi Minh City ladyboys hasn't had much to offer. You have some streets to walk around late at night and hope some trans prostitutes pull up to you and make you an offer.
You can hop online and find sexy shemale massage escorts on WeChat. Or you can head to a few gay bars in town and hope that there are trans partying there.
As we mentioned to start the post Vietnamese ladyboys just aren't as prevalent as in the neighboring countries. Plus the local Vietnamese people are not as tolerant to transsexuals either, so many are ashamed to go out and show their true self.
But that doesn't mean that they can't be found online, and no we don't only mean escorts. MyLadyboyDate is the top trans dating network you will find anywhere in the world.
We aren't going to claim there is a huge amount of Ho Chi Minh City ladyboys signed up now, but you will definitely find some. Plus as time goes on and the world continues to get more tolerant there will be more and more new users.
If you want to date Vietnamese ts girls and don't know where to find them this is the best place to look. Or if you want to chat with sexy ladyboys from around the globe and find a genuine life partner that can really make you happy MyLadyboyDate will be the spot for you.
Unfortunately this post on the best places to meet ladyboys in Ho Chi Minh City for dating may not have given you great answers, but you need to make the best with the hand you have been dealt.