Best Places To Meet Transgenders In Gold Coast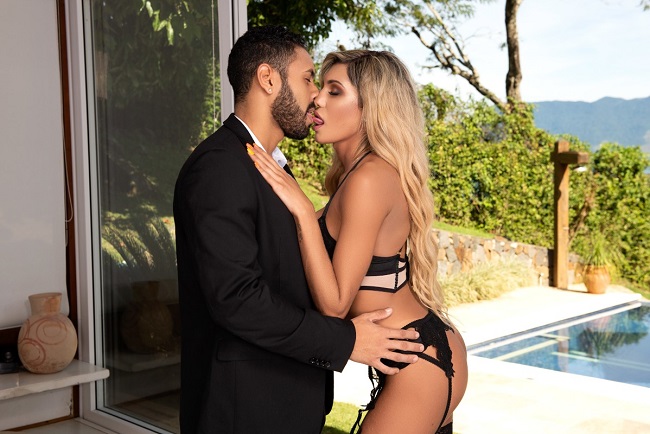 When it comes to the best places to meet transgenders in Gold Coast you are not going to have very many options. The LGBT nightlife in this city has taken a major hit in the past few years and now things are actually quite difficult.
You may already know that Surfers Paradise is where you can find the nightlife in this city, but with no LGBT area and not even any gay clubs around this is going to be really tough. We all know that there is still a lot of work to be done all over the world, but finding trans in Gold Coast is even more difficult than in most places.
But that doesn't mean this will be impossible, just that it will be really difficult. We suggest you read our Brisbane ts guide and head up that way if you are serious about this, or continue reading to learn about how to meet ts near you online anywhere in Australia.
As time goes on and things continue to get more progression we know more and more ladyboys will come out, but as of now the scene here is very small and hard to crack into. That means you really need to put in the hours trying to meet ladyboys, and you need to take advantage of any opportunity that presents itself.
If you see a sexy single transsexual who ticks your boxes then make your move, if not you may never get the chance again. Luckily the internet has helped to bring people together in ways that were not possible twenty years ago.
We will be telling you about the largest ts dating site around and it can help you speed up the process, or meet hot ts girls with anonymity if you still aren't quite comfortable to do so in a crowded bar. But before we get to that let's talk about the very limited options for ts nightlife this city has to offer.
Quite a few people have been searching for local trans strip clubs recently, for the time being we don't know of any but if that changes we will update you. We are also getting lots of searches for shemale sex massage and escorts in your area, but you will need to do your own research on those.
Best Trans Nightlife In Gold Coast
As we mentioned previously Surfers Paradise is the main nightlife area in town and has been for many years. There used to be some LGBT clubs here like Rise Bar, Meeting Place, and Escape but all have closed down leaving a huge hole in the market.
You really are going to have to keep your expectations in check, it isn't like you can just walk into any cafe or bar and know that there are lots of sexy ts girls in your area that are looking to hook up. In fact finding Gold Coast trans in bars or clubs is going to take a heck of a lot of patience.
We have a few LGBT events, drag shows, and potential local trans bars in Gold Coast to list like:
Dragalicious is (obviously) a drag show and event held every Thursday night at the Avenue and would probably be the best place to party with ts in Gold Coast. Tickle is a monthly LGBT event held the first Sunday of each month, and while not exactly in this city Coomera Tavern does hold some drag shows and other ts events from time to time and it isn't far away.
You can also expect there to be plenty of opportunities to party with hot t girls during Pride in June.
Lots of people are searching on our site for tranny strip clubs in Gold Coast, for the time being we do not know of any but if that changes we will surely add the info to this post.
As we keep saying, there really are not many good options after all the main clubs and bars have closed. If you can't find many shemales around you may want to travel to other Australian cities like Sydney or Melbourne for ts nightlife. Or just read about how to find more trans near you online at any time.
Meeting Transgenders In Gold Coast Online
Just because you know of those few transgender bars in Gold Coast or drag shows to visit doesn't mean you should start counting your chickens just yet. A trans bar means trans in your area are known to visit from time to time, not that every patron inside is going to be ts or guys looking for them.
Anyone who has gone looking for local trans before knows it takes a lot of patience and luck for it to go your way. Not everyone has that time to spend, and with so few options here you really don't have much of a shot anyways.
Even though the world is more tolerant now there are still plenty of people who are totally ignorant. Maybe you don't want someone from your work to see you who might make problems, or your family, your friends, or anyone.
As things continue to progress dating transgenders in Gold Coast will become the norm, but we certainly aren't anywhere close to that point at the moment. For guys who want to try to meet shemales near you with a little discretion just use MyLadyboyDate. It is the largest trans dating site in the world and has a nice ts user base in this city, Washington, and across the US.
We aren't going to call it speed dating to meet transgenders in Gold Coast but it is pretty close and you can do it from the comfort and privacy of your own home. MyLadyboyDate will be your best resource, now you just need to start using it.