Best Places To Meet Transgenders In Montreal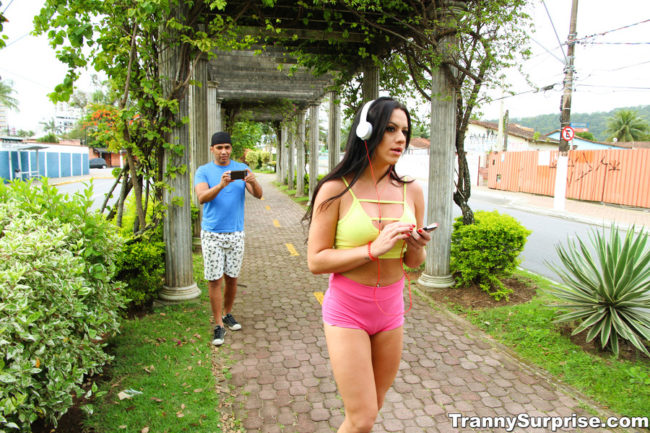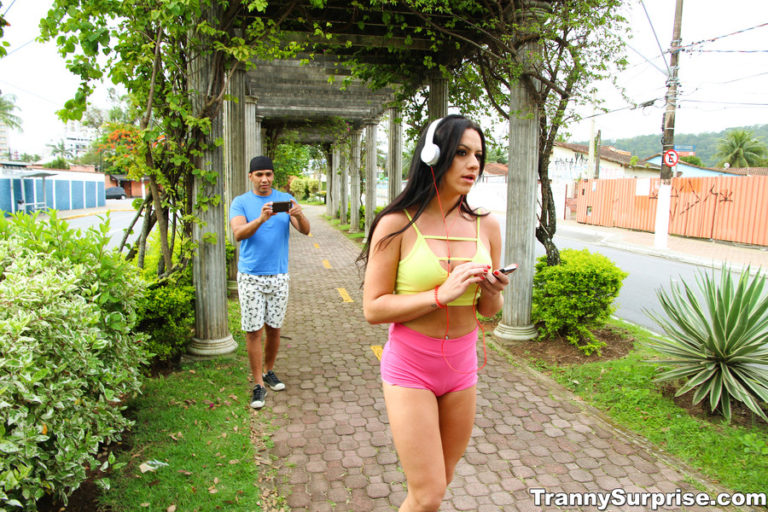 When looking for places to meet transgenders in Montreal you have some options, but don't expect things to be easy. This is not somewhere like Bangkok where ladyboys are around every corner, but you can still find some around if you know where to look.
Of course the LGBT nightlife in the Gay Village will be what a lot of this post is about. Many still do prefer to go out and pick up people at bars, but tracking down sexy local TS in a bar is no guarantee by any means.
If that sounds like your style then our LGBT nightlife section will really help you meet transgenders in Montreal. But that is not the only way, we also will tell you about a popular LGBT event and how you can meet transgenders near you online on t4m dating sites at any time.
TS girls in your area are still in the minority so it will take some effort to meet them, but don't worry we have some solid tips for you. Hopefully as time goes on and more continue to transition this will all become easier and easier.
We have covered trans in Toronto and Edmonton if either also interest you.
LGBT Nightlife In The Gay Village
The Gay Village has been the main gay bar district in this city for many years. Now it is known as the LGBT bar district because we must always be politically correct, right?
However going out looking for transgenders in Montreal's Gay Village may not be as easy as one might think. Yes, there will be more shemales near you at clubs or bars here than their used to be, but that doesn't mean you can just snap your fingers and find a sexy local TS girl to hook up with.
One night you might go to every bar on this list and not find a single one. Another night you might see six hot trans in your area at the first bar you visit. This is going to take effort, patience, and a whole lot of luck.
Some good LGBT bars to look for transgenders in Montreal are:
We included a map, the main drag of LGBT bars is located on Rue Sainte-Catherine. Speaking of drag Mado Lamotte has been putting on live drag shows in Montreal for years and is still going strong today.
A couple of other good local shemale clubs to see drag shows are Le Cocktail and Wiggle Room. Hopefully you get lucky and some of the performers stick around after the show, or other transgenders are in the crowd to watch as well.
Club Unity is the biggest LGBT nightclub in the city and is always a good place to go hunting for ladyboys near you.
Festival TransAmeriques
The Montreal Festival TransAmeriques is held in late May/early June each year and is one of the bigger LGBT events in Canada. Try to make it out to this great event if you can, there should be a strong contingent from the transgender community here.
You will be able to meet new ts girls from all over the country like from Quebec City or Vancouver, and hopefully find many who live right here in this city as well.
Meeting Montreal Trans Online
This final section is all about meeting transgenders in Montreal online on a great TS dating site. The truth is that many are not going to feel comfortable trolling LGBT bars in the Gay Village and walking up to a trans in a crowded bar.
Some people may be ready for that, but a lot of us value our discretion and know that people will gossip. That is where MyLadyboyDate can really help you out, it is the biggest transgender dating network in Canada and also the biggest in the world!
TS girls in your area are usually very active online, many of them value their discretion as well. While some have the courage to let the whole world know who they really are some don't want to spend a lot of time getting all dolled up to go to the Gay Village and get stared at.
There are numerous reasons why it is easier to meet transgenders online than in person and we don't want to get into all of them. It should also be pointed out that t4m dating sites are always a more efficient use of your time no matter who you are trying to meet.
The bottom line is if you want serious local ts dating, to find a trans life partner, or just to hook up with a sexy TS girl MyLadyboyDate is going to be the easiest and quickest way to make it happen. There are many places to find transgenders in Montreal, but that doesn't mean you don't have your work cut out for you.